7 Major Differences Between the iPhone X and iPhone 11
7 Major Differences Between the iPhone X and the New iPhone 11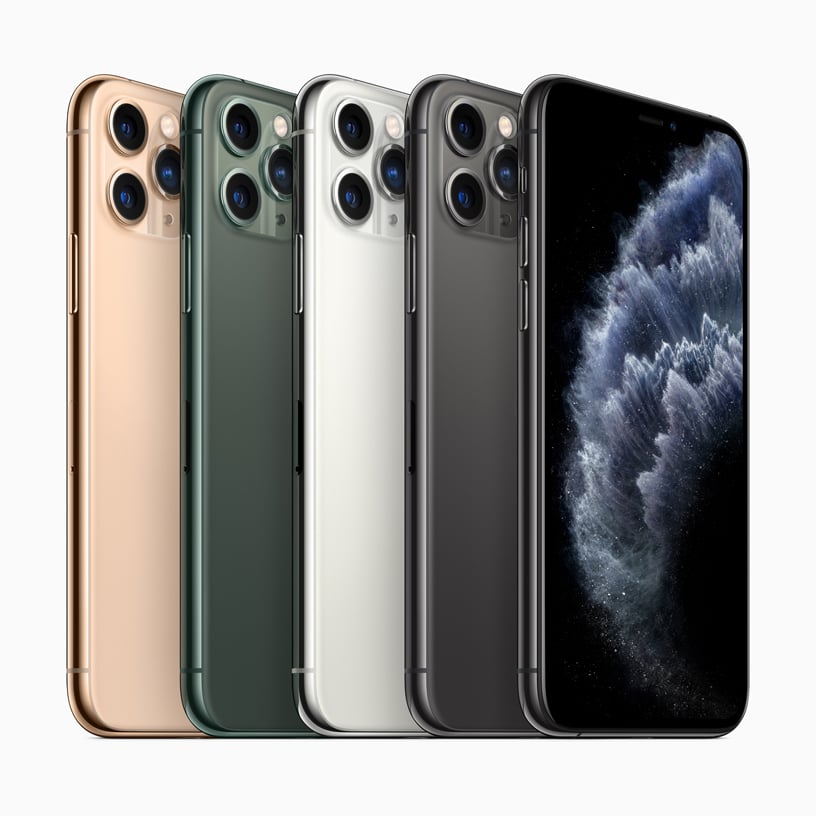 Just when you think the iPhone can't get any smarter, Apple goes and releases the iPhone 11 with even more updates and advances. Coming in a variety of colours, including midnight green and space grey, the iPhone 11 Pro and iPhone 11 Pro Max have some seriously impressive capabilities that will make you want to upgrade immediately, including — wait for it — pet portrait mode! The phone has a preorder date set for Sept. 13th and is slated to be available in stores on Sept. 20. For a full breakdown of how the iPhone 11 differs from the current models, keep reading.
New Colours The new iPhone 11 comes in a variety of colours, including midnight green, space grey, gold finish, and silver finish, whereas the XR came in colours such as coral, blue, and black. The midnight green option is new to the Apple smartphone family.
Toughest Glass Ever in a Smartphone The iPhone 11 and 11 Max Pro are made using the strongest glass out of all of the iPhones. This glass has a water resistance rating of IP68 up to 4 meters for 30 minutes, meaning that this iPhone is safe from all falls and spills.
More Vibrant Display The newfangled Super Retina XDR display is what is responsible for this phone having the brightest display yet. Your Netflix shows, digital magazines, and apps will appear even more vibrant with this new advancement.
Quicker Performance With Better Battery Life The iPhone 11 has an even faster performance speed, allowing you to do a lot more in a shorter amount of time. Its battery also lasts four more hours per day compared to an iPhone XS, and up to five more hours per day than an iPhone XS Max.
Upgraded Camera and Video System With New Features This new iPhone includes a triple-camera system which features all-new ultrawide, wide, and telephoto cameras that are built right into the model. You can also enjoy new camera features, such as night mode and pet portrait mode, which can help you easily and seamlessly capture memories in high-res.
Better Face ID Recognition The new and improved facial recognition authentication feature on this smartphone performs up to 30 percent quicker than past models and will now work better when facial recognition is taken from different angles.
Top-of-the-Line Audio This phone's immersive surround sound uses Dolby Atmos to achieve the best audio quality yet, perfect for blasting your favourite music.