Hidden Burglar in Halloween Puzzle
The Burglar in This Halloween Puzzle Is So Well Hidden That You Might Never Find Him
Whether it's an egg that's hidden in a sea of flowers or a panda that's pretending to be a snowman, trying to find things in cute drawings always drives us crazy. In order to raise awareness of the importance of keeping your home safe around Halloween and Bonfire Night, security specialist Yale decided to get on the trend by creating a spooky scene that depicts the scariest night of the year — with one unwelcome visitor. Hiding amongst the ghoulish ghosts, the pumpkins, and the scary clowns is one burglar, playing the biggest trick of them all. Will you be able to find him?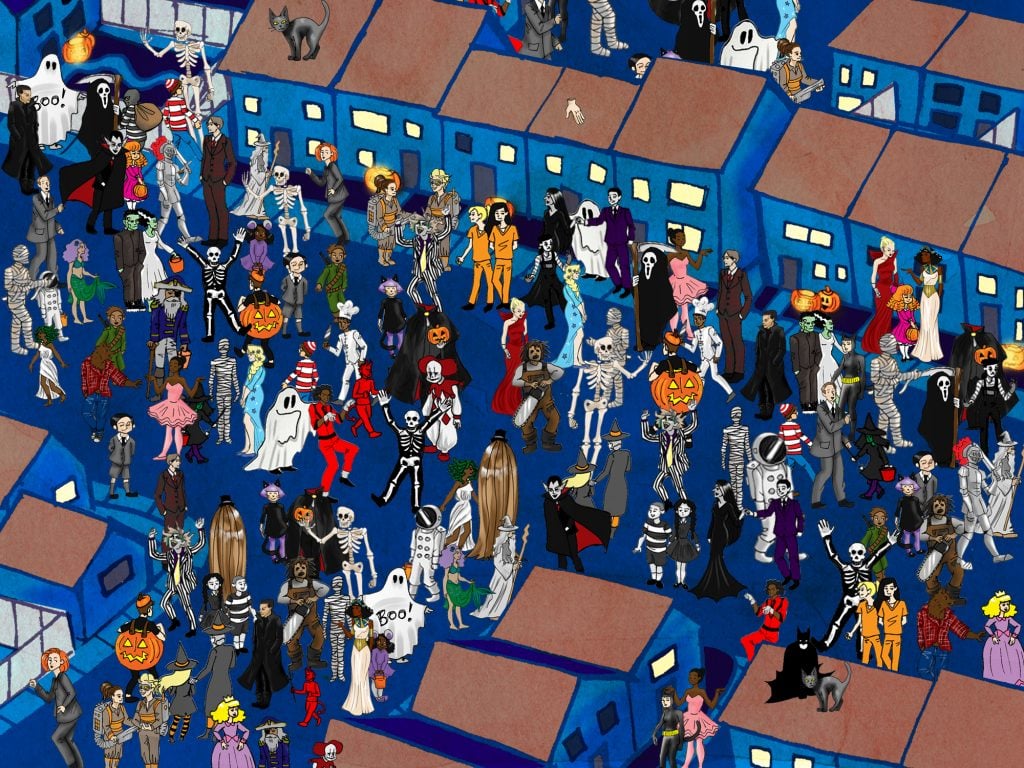 Simply can't see him?
We've got the solution below.
Only read ahead if you want to see the answer.
You have been warned!
.
.
.
.
.
.
.