Find Santa Optical Illusion
See Just How Long It Takes You to Find Santa in This Dizzying Optical Illusion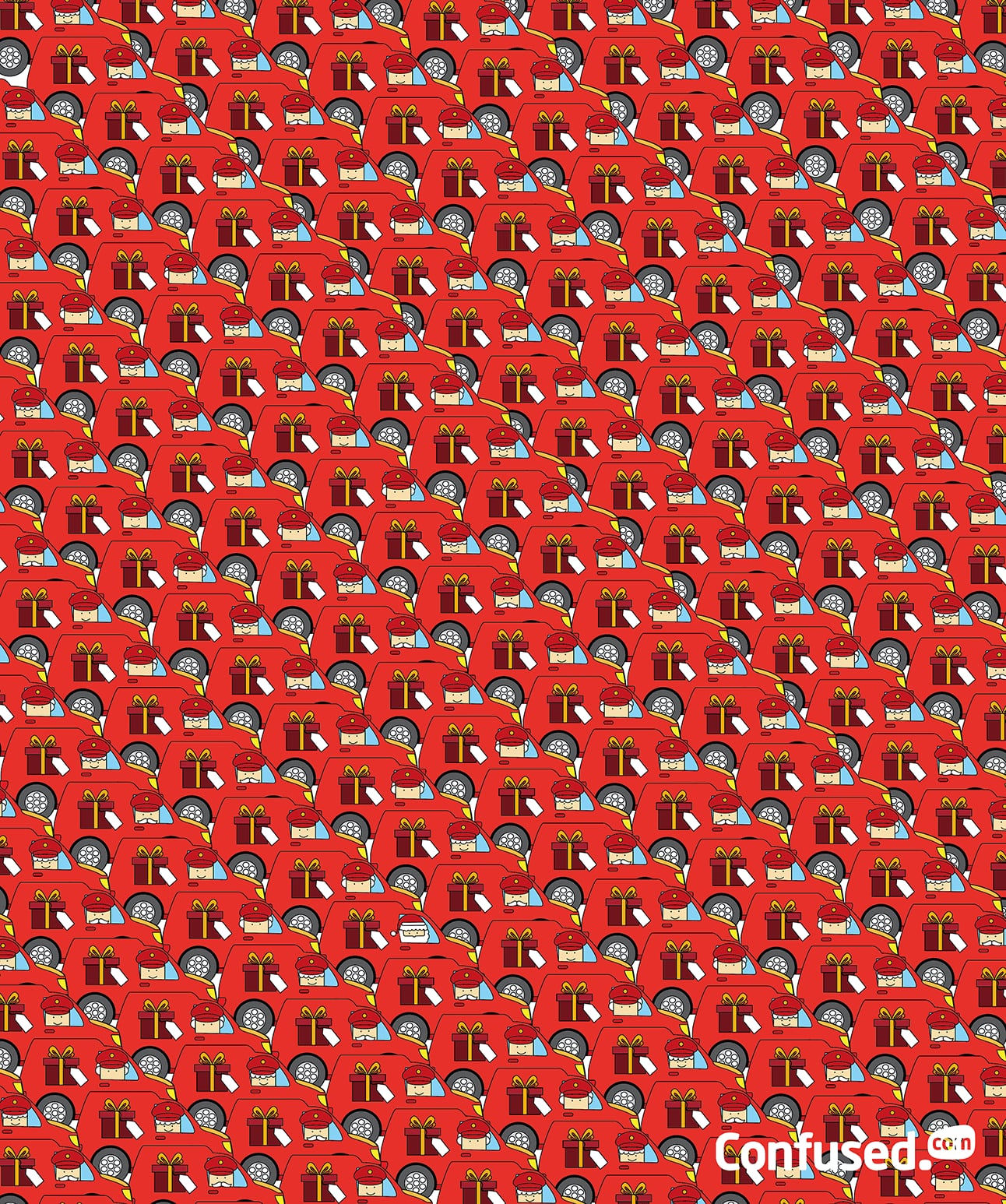 I generally pride myself on being able to solve online puzzles in no time, so you can imagine my frustration when I found one that semi-stumped me. When I shared around the "Find Santa" image from Confused.com, there was an even mix of people who were completely confused and those who discovered the answer faster than you could say "Merry Christmas."
It's a simple Where's Waldo-style puzzle where you have to spot Santa amid a bunch of moustached men, cars, gifts, and hat-wearing ladies. So the question is, how long will it take you to discover where Santa Claus is hiding? Are you faster than all your friends, or does the image make you want to take a sip of strong eggnog? Try it out ahead and spread the Christmas cheer with this head-scratcher!
If you're stumped, the answer is below.