The Travel Hack Cabin Case Review
A Travel Blogger Designed the Ultimate Cabin Bag, and It's Only £60
As POPSUGAR editors, we independently select and write about stuff we love and think you'll like too. If you buy a product we have recommended, we may receive affiliate commission, which in turn supports our work.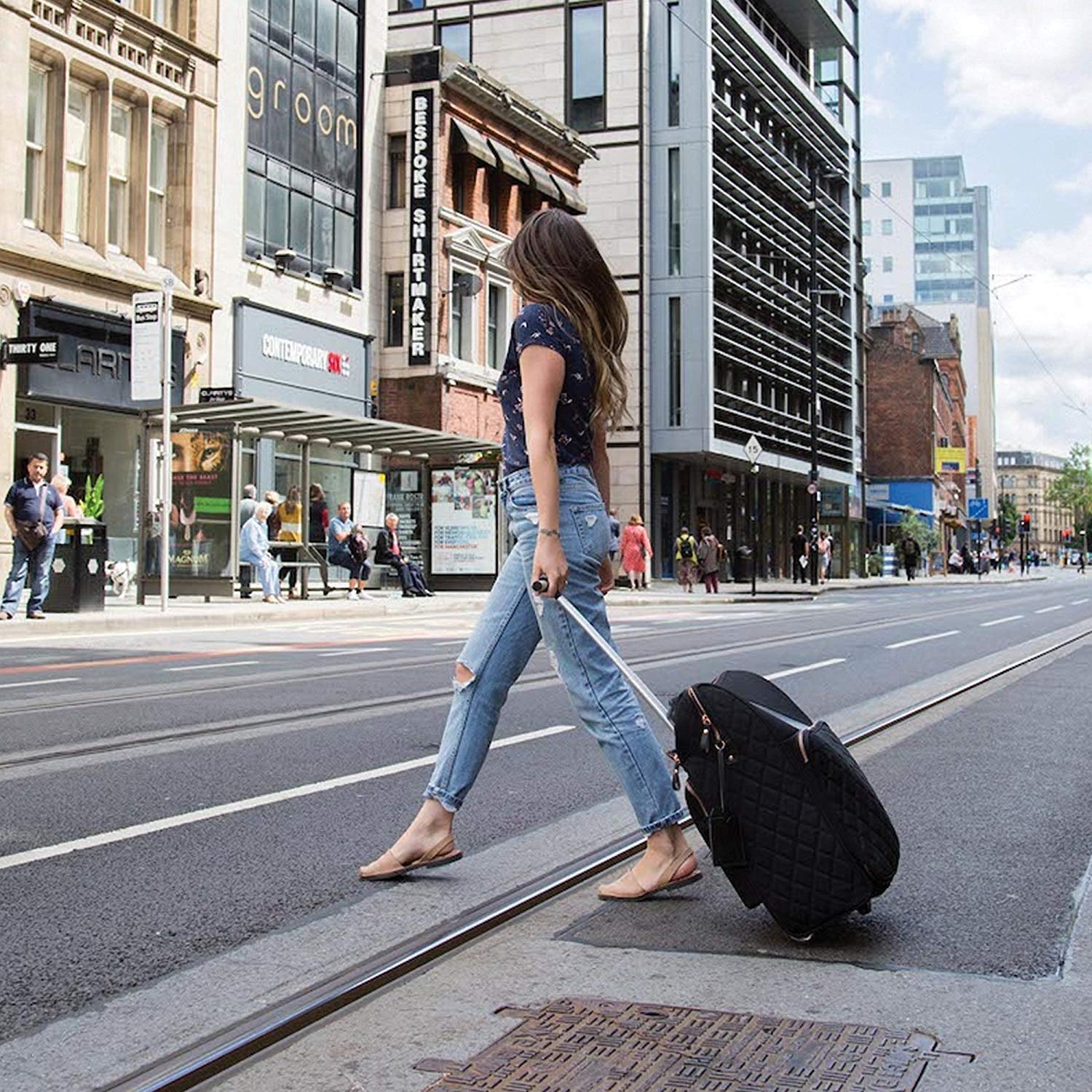 If you've ever travelled on a low-cost airline, you'll be familiar with the struggle of trying to get everything you need neatly packed into one cabin bag. With more and more airlines tightening up when it comes to what constitutes "hand luggage," you can no longer get away with sneaking on an extra handbag or arguing that an extra laptop bag "doesn't really count." We've all seen the battles over the overhead storage compartments, so sticking to the rules and keeping everything neat and tidy in one airline-approved bag is the only option.
Luckily, one canny travel blogger has come up with an affordable bag that makes this easy. Monica Stott, aka The Travel Hack, teamed up with Cabin Max to create the dream carry-on design, specifically created to keep you organised, speed you through security, and maximise every bit of space that airlines will allow. I used the Travel Hack Pro Cabin Case (£60) for the first time recently, and it's definitely going to be a future travel must have.
First off, it's big. So big I was convinced right until the last minute that the makers were lying when they said it met the restrictions for budget airlines. But I took it on an EasyJet flight without a problem (and tested it in one of the baggage sizers at check-in), and it was indeed just within the limit.
So how is it different from any old suitcase? Well firstly, it's got a separate top compartment with its own zip, designed to hold your handbag, liquids, and anything you need easy access to. It also has a padded laptop sleeve on the back. This means there's no more unzipping and half-unpacking your case at security to remove all the things that need to be scanned separately. The main compartment is still generous in size and easily holds enough clothes and shoes for a week away. The base of the handbag pocket is removable, so you can expand the size of the main compartment if you wish.
There are plenty of other pockets and zips too, inside lids and compartments, as well as a water bottle holder on the side. The bag is light (2.7 kg) but well-padded to keep things protected. It's got a carry handle as well as wheels and a retractable handle that zips away neatly. The trim is pink and rose gold, which does suggest (along with the handbag pocket) that this bag was designed with a woman in mind, but none of the detail is so flashy that I looked at this bag and thought, "My brother/husband/dad wouldn't be caught dead with this."
This bag is perfect for short trips where space is at a premium, and for the price, it's a genuinely clever, well-thought-out design that helps you to speed through the airport. The handbag pocket is a game-changer for EasyJet and Ryanair flights, but the ability to gain back that space if you're flying on a more generous airline makes it even more flexible. One thing's for sure: I won't be checking a bag next time I go on a city break!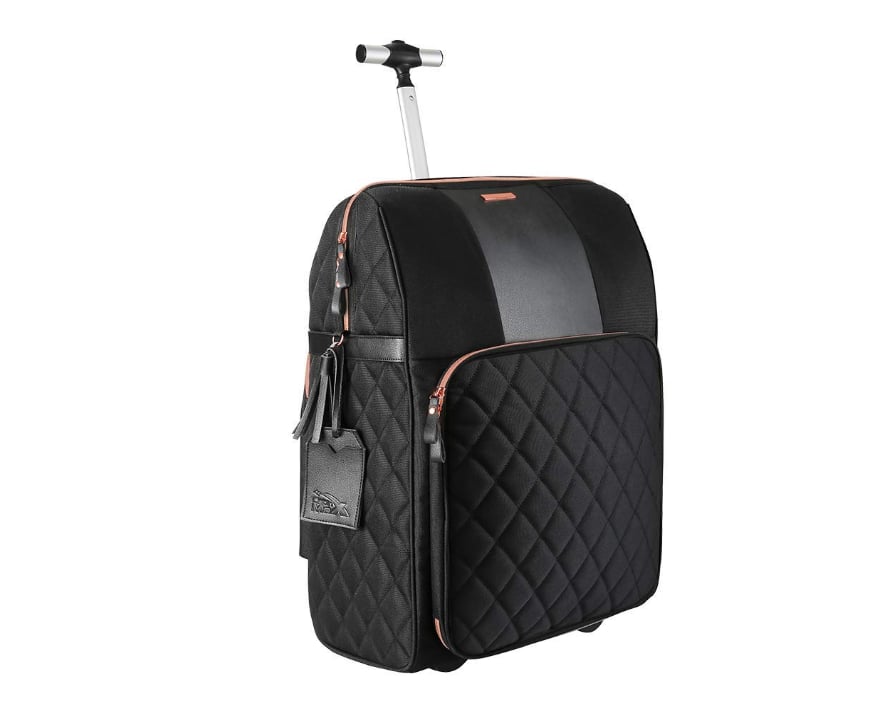 The Travel Hack Pro Cabin Case (£60)