What Parents Should Know About Work It | Parents' Guide
Netflix's Work It Is a Family-Friendly Dance Movie That Your Kids Will Probably Love
Watch out! This post contains spoilers.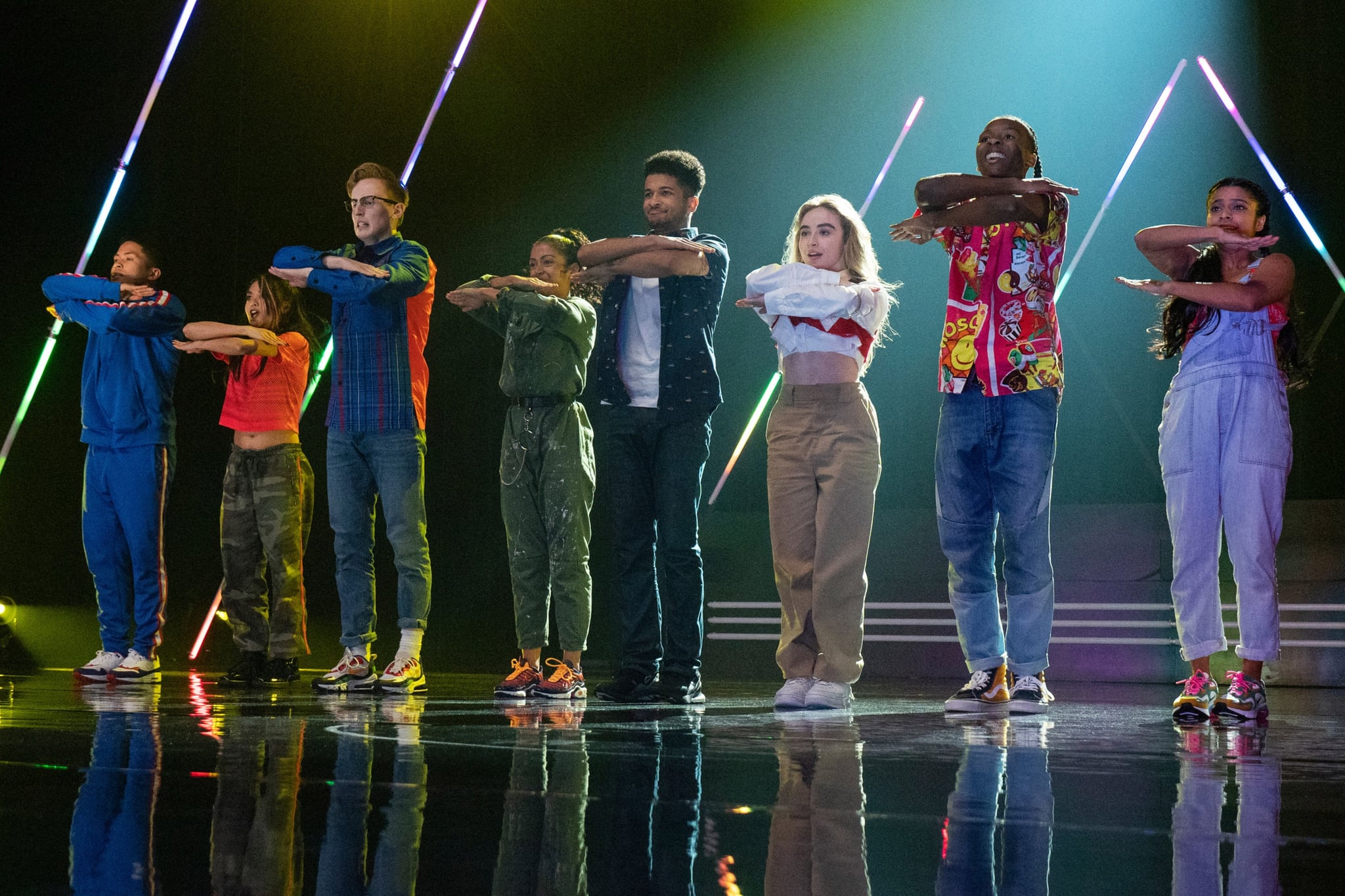 Work It, starring Sabrina Carpenter and To All the Boys I've Loved Before: P.S. I Still Love You's Jordan Fisher, is now streaming on Netflix. It tells the story of a ragtag high school dance team led by Carpenter. To up her chances of getting into Duke University, Carpenter's character Quinn decides she needs to be on the dance team. She turns to her best friend Jas (Liza Koshy) to teach her how to dance and gets Jake (Fisher) to pitch in as well.
The movie is rated TV-14, which urges parents to be cautioned about the content. We think the movie is overall pretty tame, but we've put together all the things we think you should be aware of before your kids watch.
What Parents Should Know Before Watching Work It
Some of the dancing is sexy: The dancing in the movie spans a variety if styles and some of it is definitely sexy. While it's not outrageously so — these are high school students, after all — some of it is sensual.
One of the guys is shirtless: One of the male characters is shirtless in a few scenes, and while nothing untoward happens, Jas's character is visibly attracted to him, so sexual feelings are implied.
Some language: The movie is very, very light on foul language. There are only a couple curse words in the entirety of the film, including sh*t and ass.
Mild bullying: There is a bit of pettiness between some of the characters. In the beginning, Quinn is picked on by a few other students and then the rival dance teams are somewhat unkind to each other. It's not overt, but there are negative vibes between characters.
Some mild kissing: Two of the characters fall for each other and kiss a few times, but it doesn't progress any farther than that. There are only a few kisses in the whole movie.
A minor character dies: A very minor character dies, but nothing graphic is shown. It's an older character in a nursing home and he just closes his eyes. The other characters make light of the death and you hear an ambulance siren in the background.
It's a positive story about going after what you want: This movie is actually a great message of setting a goal for yourself and going after it. Quinn wanted to learn how to dance and be successful, and she worked hard at it and did exactly that.