How Daycare Costs Affected My Family
The Harsh Reality of Daycare Costs Forced Me to Quit My Job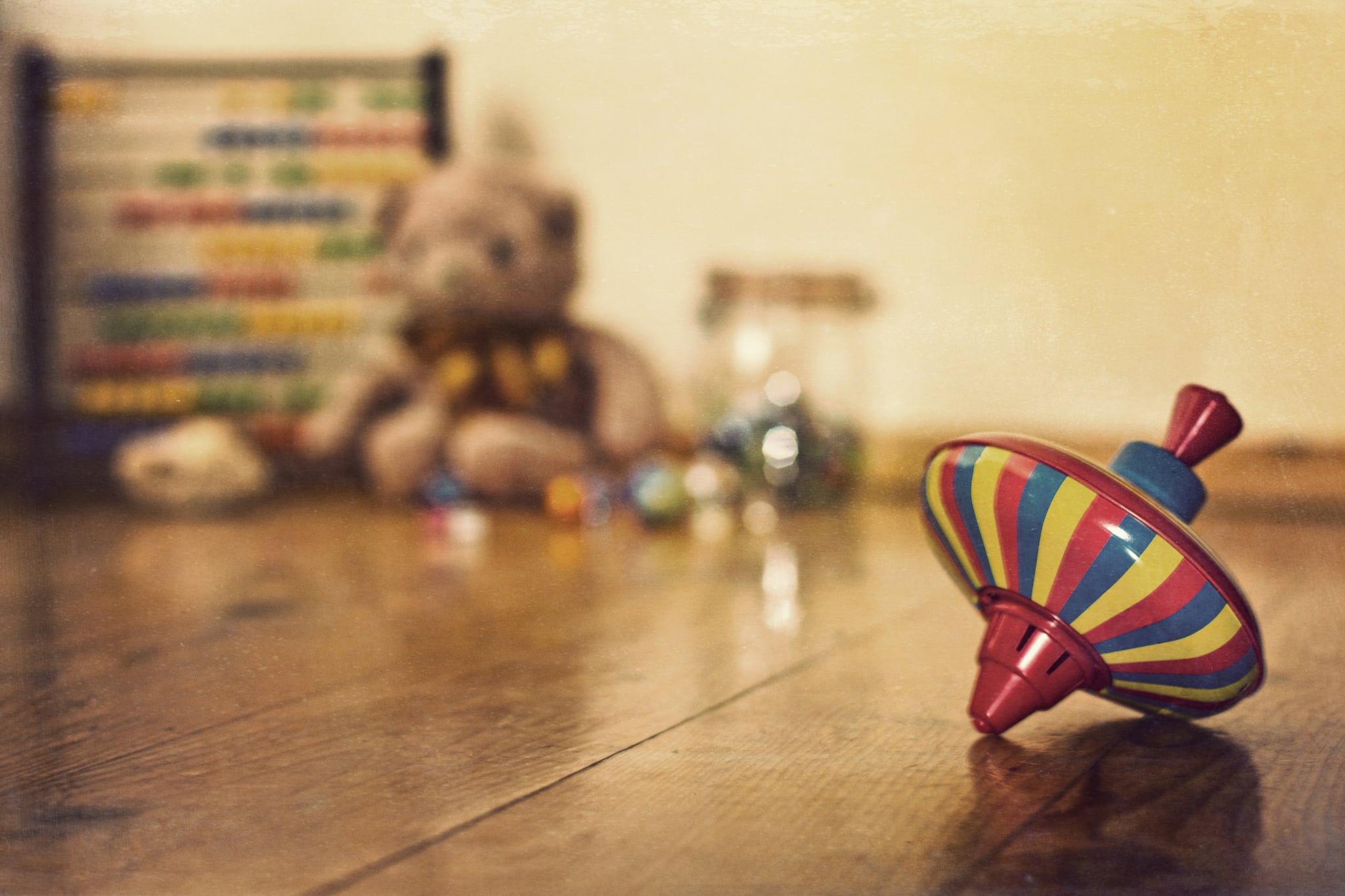 I really love what I do. Freelance writing gives me so much freedom and lets me express myself in such a fulfiling way . . . but it's not exactly the same as getting a steady paycheck. And with three kids, and all the expenses that come with it, my husband and I soon realised I might need a more stable, consistently paying job to help make ends meet. In my head, bringing in more money would be nothing but helpful! Who doesn't want an additional paycheck dropping into their bank account? But what I didn't realise is how much it would cost for me to leave the house every day.
Up to this point, none of our children had ever been in day care. My husband is in the Army, and it offers a really great service for families called "Hourly Care." Hourly Care is a fun room where qualified professionals watch your kids for a few hours, usually inside the daycare centres on post or sometimes inside the gyms on post. One of my children had been to hourly care a few times when she was 2, but we hadn't taken any of our kids since then. I think my children are quite spoiled by the fact that I have stayed home with them for their entire lives. This actually began to irritate me — I felt invisible and taken for granted. So when I got a job working at a military day care on the local Army post near our house, I was really excited. This was my chance to make some extra money, give back to my local military community, and get out of the house a little more!
I was in a position that was called "flex staff," which meant I could be offered anywhere from zero to 40 hours per week. While I didn't like that I wouldn't know how many hours I'd be working in a given week, especially because it meant we needed to have full-time day care, I was willing to take on the job. After a month of working all the hours I was offered and paying for full-time care, we realised we payed nearly double for child care than what I earned. While this might be special to my situation, since I wasn't working a consistent schedule, I looked at our calculations and just wished I had researched the costs beforehand. To put it mildly, I was shocked. Not only was I not making enough to cover daycare costs, but I was also essentially paying to work. That's not how I imagined my first job back from being a stay-at-home mom.
Our family was faced with a really difficult choice: keep digging ourselves into debt, or quit my job and go back to staying at home.
I've found this is not an uncommon event — many families I know have run the numbers (or started working away from home) and come to find childcare costs to be far too high for both parents to be working. In the state of Washington, for example, one family shared with the local news that they pay $2,300 a month for their one child to attend full-time care. And while there are state-sponsored programs available to families that help offset the cost of child care (for example, Washington state runs a program called Working Connections Child Care), I've found that the vetting period takes quite a long time. Our family applied for assistance specifically for military families, and it took almost four months for us to be approved. (We were approved one month after I quit my job!) The last month before I quit, our family was faced with a really difficult choice: keep digging ourselves into debt, or quit my job and go back to staying at home. In the end, the cost of me working made the whole endeavour unsustainable — so I quit three months after starting. Quitting that job was really hard for me. I felt like I was failing not only my children but also the children I had been caring for. I was so frustrated and devastated that I couldn't bring more to the table financially. In a way, having this job was a really big self-esteem boost. Earning money for our family so we could pay bills and buy food and clothes for the kids . . . I really wanted to do that for us all.
About three years ago, the Department of Health and Human Services put out a lengthy policy piece about the affordability of child care. Within this policy, it was stated that for child care to be affordable, it must not be more than seven percent of a family's yearly income. While I did not work long enough to know just how much of our income was going to day care alone, I can say without a doubt we felt some struggle. In every article I have read on this topic, a national average for childcare costs is hard to pin down — some states are way more expensive than others, infant care often costs more than before- and after-school care, and a number of other factors make it hard to get an exact cost. But what isn't hard to see time and time again is just how expensive child care is in America.
Eighty percent of those who voted for Donald Trump and 79 percent of those who voted for Hillary Clinton want the federal government to raise the quality of child care.
Child Care Aware, an organisation that conducts research, advocates for childcare policies, and provides support to families, shared in a 2018 report that child care is one issue that brings together people from both sides of the aisle. In that same report, it shared that a 2017 poll of voters by the First Five Years Fund (an organisation that advocates for equal access to quality child care) found that 80 percent of those who voted for Donald Trump and 79 percent of those who voted for Hillary Clinton want the federal government to raise the quality of child care and make it more affordable for all families. That's no small percentage of people! So with such widespread support, why is this still such a massive, unresolved issue for families? I don't know the answer to that. All I do know is that I wish it had been more affordable; I wish the turn-around process to get financial aid had been faster; I wish I could have kept my job. I know for a fact my children would have eventually gotten the hang of day care, and I know they would have learned skills from their daycare teachers that neither I, nor a classroom teacher, could teach them. I'm really sad that they are missing out on those life experiences because we cannot afford them.
Navigating the high costs of child care was not something our family was prepared for at all. I wish someone had told me to better research daycare costs. I wish someone had sat me down and told me to make a spreadsheet and a budget. The costs for three children (two of whom are school-age and one preschooler) to attend day care put us so far in the red, it will take us months to dig out. And it makes me wonder: as the cost of living grows ever higher, what chance do families have to obtain the American dream if they can't even afford day care? There may be no easy fix to this problem, but it isn't going to go away. There's only so much that outside organisations and state-sponsored programs can do to help struggling families. It isn't always feasible for one parent to stay home, like I did, especially if a family is living a single-parent situation. What is universally true about childcare costs in America is this: it's far too expensive, and it has to change.