Women Arrested After Sarah Everard Vigil Speak Out
Two Women Arrested at Sarah Everard's Vigil Speak Out: "We Felt We Were Silenced"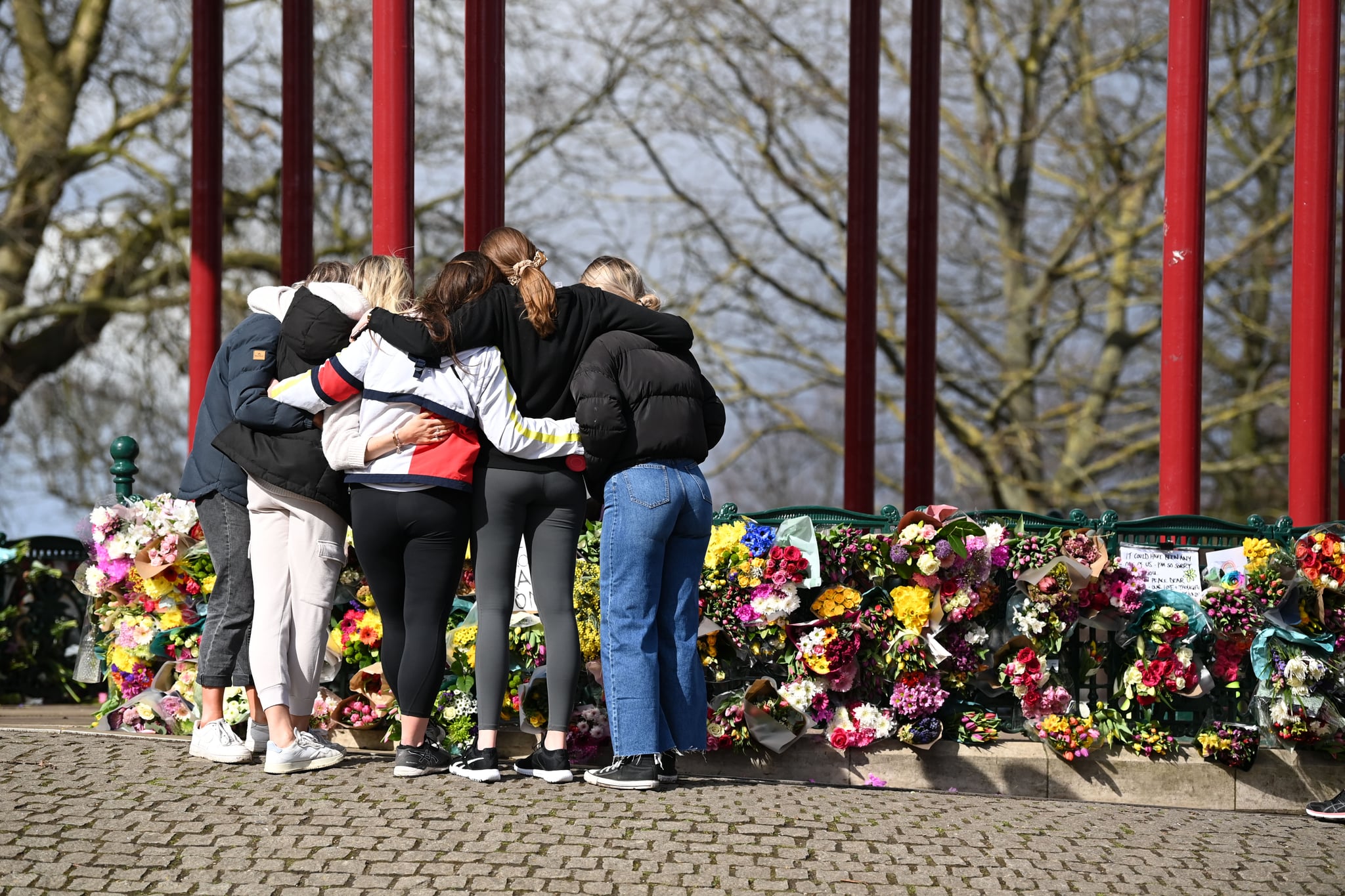 On 13 March, people gathered in Clapham Common to attend a vigil in memory of Sarah Everard who was kidnapped and murdered by Met Police officer Wayne Couzens whilst walking home from a friend's house.
People paid their respects to Everard by lay flowers and candles; however, the night ended in four arrests for breaking COVID-19 restrictions. One of the people arrested at the vigil was Patsy Stevenson. "I was terrified. I've never been so scared", Stevenson told Good Morning Britain on 15 March. "I still don't know why I was pushed to the ground," she added. "From start to finish, it was a whirlwind — it happened very quickly, and I was only there to lay a candle down, I did not expect that to happen."
When asked by the hosts if she had any safety concerns about COVID-19 during the vigil, Stevenson replied that, "I fully understand that police have to do their job. I'm not against police, but the organisers were trying to get the police involved in a safe way and make sure everyone was maintaining social distancing. All we wanted was for women to be able to mourn and share each other's company in a safe space, and it wasn't allowed to go ahead, so I think people were angry."
Another of the women arrested, Dania Al'Obeid, has similar feelings following the vigil. "I understand police on the ground were following orders," she told Radio 4's Today Programme. "When I did get arrested and spoke to them, and when I was handcuffed in the van, they understood our position. They were just following orders," she added. "I think that's where the frustration was — the bigger picture here was lost. We felt we were silenced and this could have been avoided if there was some understanding and compassion to the trauma that women feel every single day."
Conversations following the police intervention at the vigil are ongoing, with investigations said to be taking place after Prime Minister Boris Johnson stated that he was "deeply concerned" after seeing footage from that evening.
The murder of Everard is heartbreaking and traumatic for women across the globe. We mustn't forget that the true meaning of the vigil was to remember and mourn Sarah Everard and other women who have died due to violence against women. Our thoughts are with everyone affected.
'What is your message to Dame Cressida Dick?' - @susannareid100

Patsy says the message needs to be moved away from 'we're against the police' and focus on the main message which is that 'we need to open a dialogue for change and support women's safety.' pic.twitter.com/I4nqea9G0i

— Good Morning Britain (@GMB) March 15, 2021