Yope Kitchen Hand Soap Review
After Trying This, You'll Never Buy Supermarket Hand Soap Again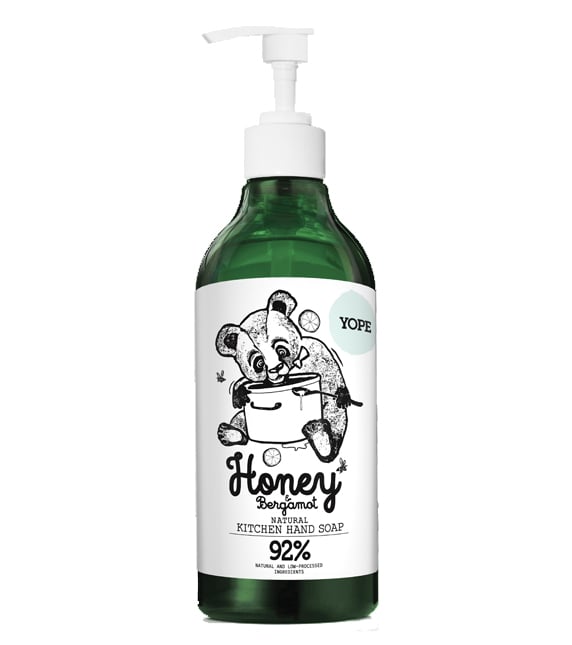 Kitchen hand soap may not be the most glamorous beauty products in the world, but it is something all of us use on a daily basis. Though I wouldn't think twice about slathering my face in serums that cost a small fortune, for some reason, I've always stocked my kitchen sink with whatever is on offer at the supermarket. I've rarely spend more than a couple of quid on hand soap. Why? I always found myself thinking "is there really a huge difference between a hand soap that costs £1 and one that costs £5?"
It turns out there is. When a bottle of Yope's Honey and Bergamot Natural Kitchen Hand Soap landed on my desk, I decided to give my kitchen an upgrade, and I can honestly say, I don't think I'll ever go back.
Yope's products ditch many of the synthetic ingredients that have garnered a bad reputation in favour of a "natural" formula that promises to be more nourishing and gentle on the skin. The aim? To help soothe, smooth, and moisturise the skin whilst being anti-inflammatory and antibacterial. Then there's the magic: a "specially designed vegetable ingredient" that claims to "accelerate decomposition of volatile particles with unpleasant aroma and transforms them into odourless particles." In short, it removes food smells from your hands.
I was sceptical about this claim at first, but I was really surprised to find this soap truly removes the strong odour of ingredients like garlic and onion in a way no standard hand soap ever has. I need less of this product to do the same job as a richly foaming alternative. In fact, the only time this soap has failed to deliver on the first wash was after I'd been gardening: a couple of applications were needed to get at the most ingrained dirt in that case.
Though at £5 to £6 a bottle it's pricier than anything you'll find on the shelves of your local Tesco, I think it's worth it. It looks good, does the job, and a little goes a long way. Find the brand online or in selected health stores around the UK.