Bruno Mattress Review
The Bruno Mattress Is Here to Give You Your Best Night's Sleep Ever
The days of going into a shop to test and buy a sprung mattress are over. Over the last couple of years, the market has been saturated with independent foam mattress brands selling online. From the celeb-endorsed Casper to Simba's hybrid design, there's a mattress for every taste, and most will give you at least a 100-night trial. And, because you're buying straight from the source and cutting out the middleman, you get more bang for your buck. So do they live up to the hype?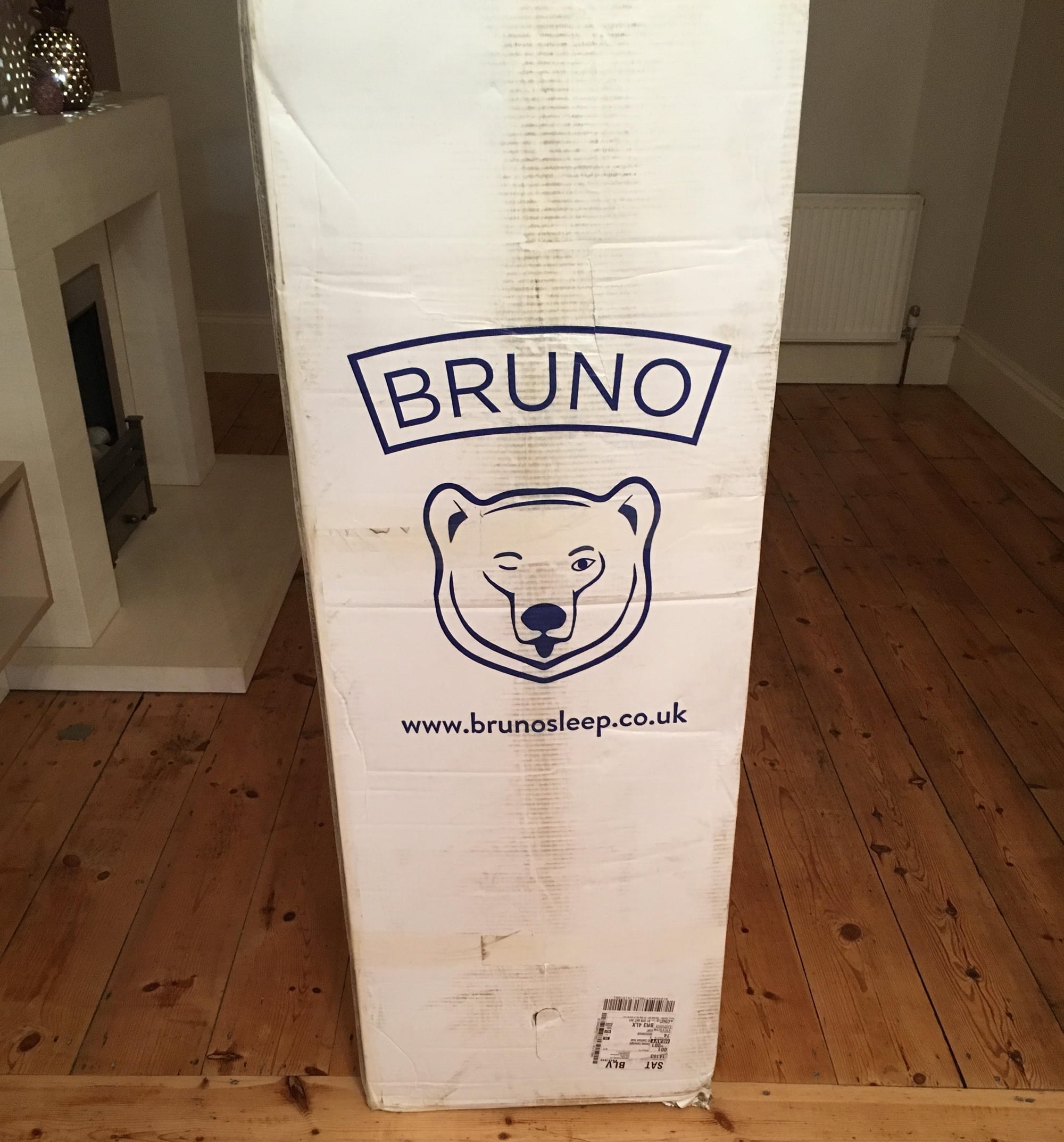 I was recently given the opportunity to try one such mattress, The Bruno, to find out for myself. This is one of the most simple in construction, comprising a breathable latex top layer on a 7-zone support base. My king-sized mattress (which retails for £675) arrived by courier, shrink-wrapped in a box bearing Bruno's bear logo. It took two people to get it into the bedroom, but it was still much easier than manoeuvring a sprung mattress up the stairs.
Inside, the mattress comes tightly rolled up in plastic. Cut this open, and it begins to expand immediately. In fact, mine puffed up so quickly I didn't even have time to get a photo of it before it was almost at full size. Luckily it's fairly easy to move around, and not as heavy as I expected. I soon had it in place on the bed frame (also new!), where it needs to sit for a few hours to fully expand.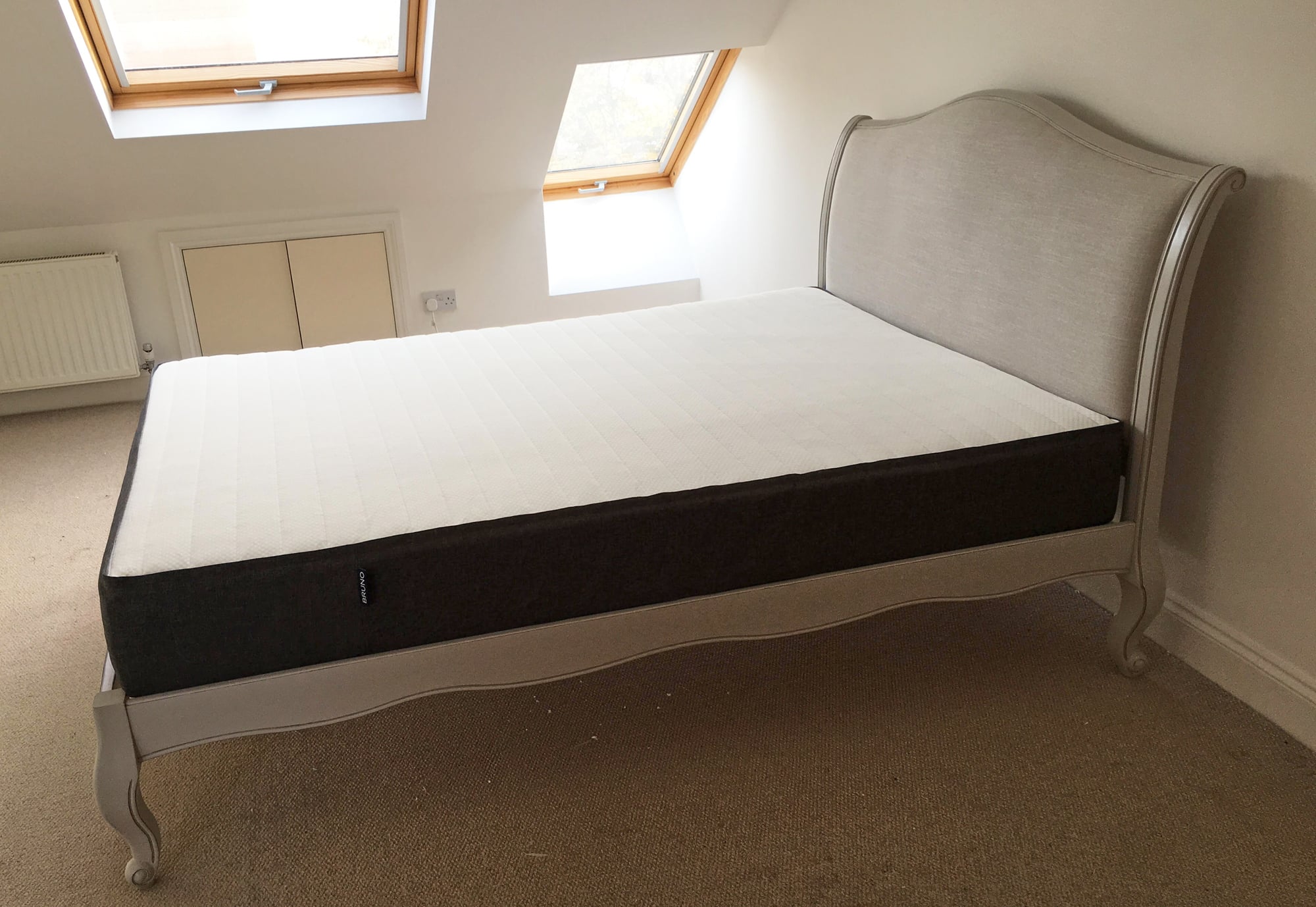 I gave it all day to settle before I put on the bedding and tested it out. The temptation to jump straight on five minutes after opening the box was strong, but it's better to follow the instructions and give it time. Speaking of instructions, they come with the mattress, accompanied by some German bear chocolates — a very cute touch!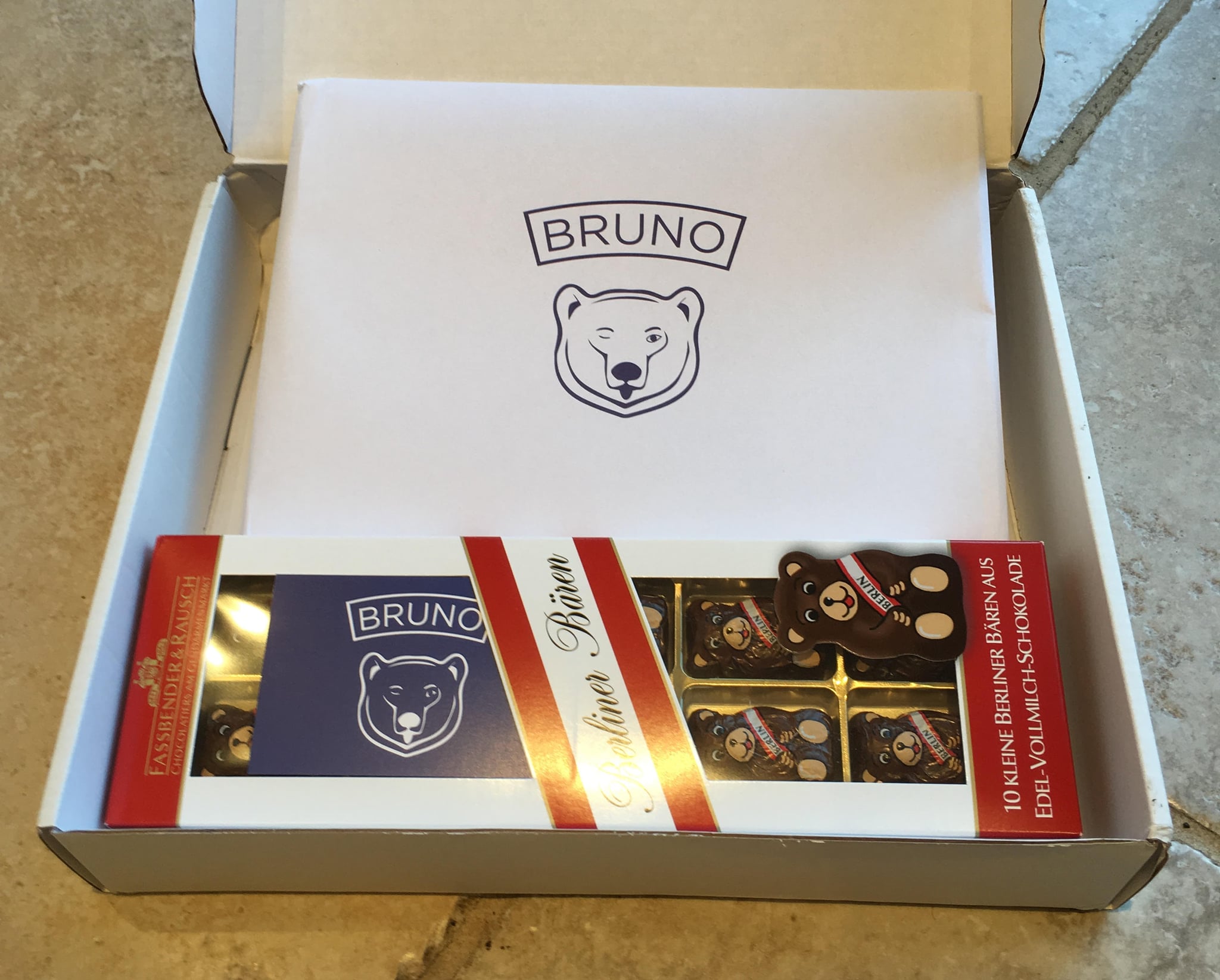 Now for the real question: what's it like to sleep on the Bruno?
The mattress feels very dense and it's quite firm in terms of support. For the first few days of sleeping on it, I thought I'd made a terrible mistake. I've always been a sucker for the instant appeal of a squishy pillow-top mattresses, and I'd previously been sleeping on a soft sprung mattress. The contrast between the two was strong. Both my husband and I had fractured sleep for four or five nights, but this did also tie in with moving home. Not only were we in a new bed with a new mattress, we were also in a completely different house. A bit of initial discomfort was to be expected.
Then the magic happened. About a week in, I started to notice just how good it felt to get into bed at night. I could feel the mattress mould itself around my lower back (where I often get a dull burning pain at the end of the day). I was falling asleep quickly and rarely waking up (the sleep stats on my Fitbit supported that). Once my body had adapted to the stronger support that the Bruno offered, I really noticed a difference in how I felt in the morning. One comment frequently made about foam mattresses is that they're not so great for side sleepers. I think it's more that you don't need to sleep on your side so much when your mattress is good. For years I've only slept in one position, curled up on my side, facing away from the centre of the bed. On the Bruno I also find myself dozing off on my back, facing the other way . . . you name it.
An added bonus: the firmer support around the neck and shoulders seems to help reduce heavy breathing and snoring too, so if you or your partner suffer, switching to a Bruno could provide some relief for both of you!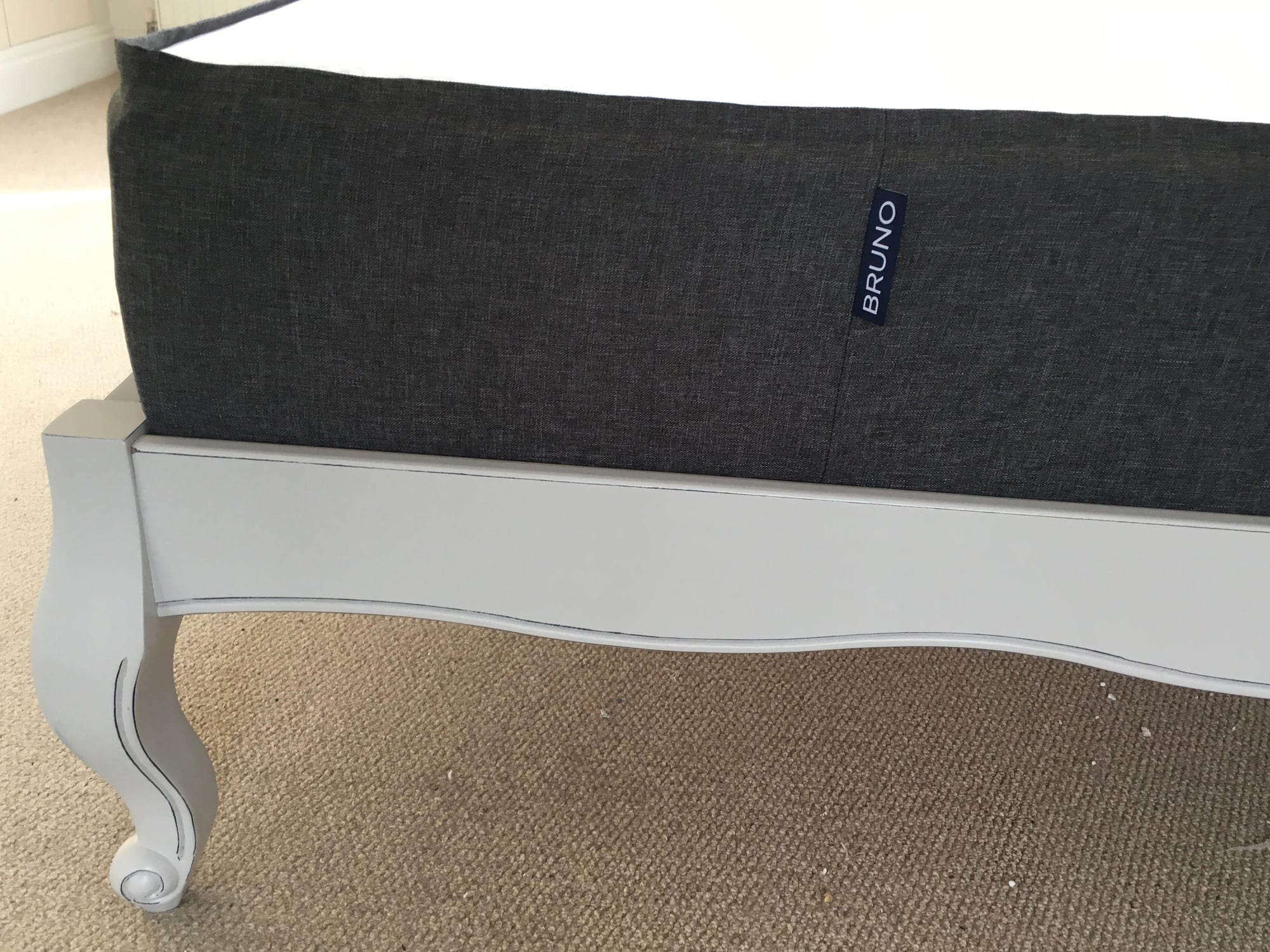 I've now been sleeping on the Bruno for about a month and a half, less than half of the 100-night risk-free trial that's offered to customers, and I can't imagine going back to a sprung mattress ever again. As well as being supportive and comfy, it's also well made. Though there's only so far you can go to make two layers of foam look 'luxury', Bruno has paid attention to the details, wrapping the mattress in a hand-finished, quilted cover that can be removed for washing. Everything is meticulously finished and packaged. Though the box had suffered some damage by the time it made it to my house, the contents were well protected. The brand has been awarded the German Manufacturing Certification, which has stringent rules on manufacturing, including a stipulation that least 50 percent of the production process be done by hand in Germany.
Spending so much money on something you can't try until it arrives in your home may sound like a gamble, but the combination of trial period and a 10-year guarantee should ensure nobody is stuck with something that's either unsuitable or faulty. For me the Bruno is definitely an investment worth making: there is nothing better than a good night's sleep!
Image Source: POPSUGAR Photography / Gemma Cartwright