Starbucks Phantom Frappuccino Details
The Starbucks Phantom Frappuccino Is the Halloween Drink of Your Dreams . . . or Should That Be Nightmares?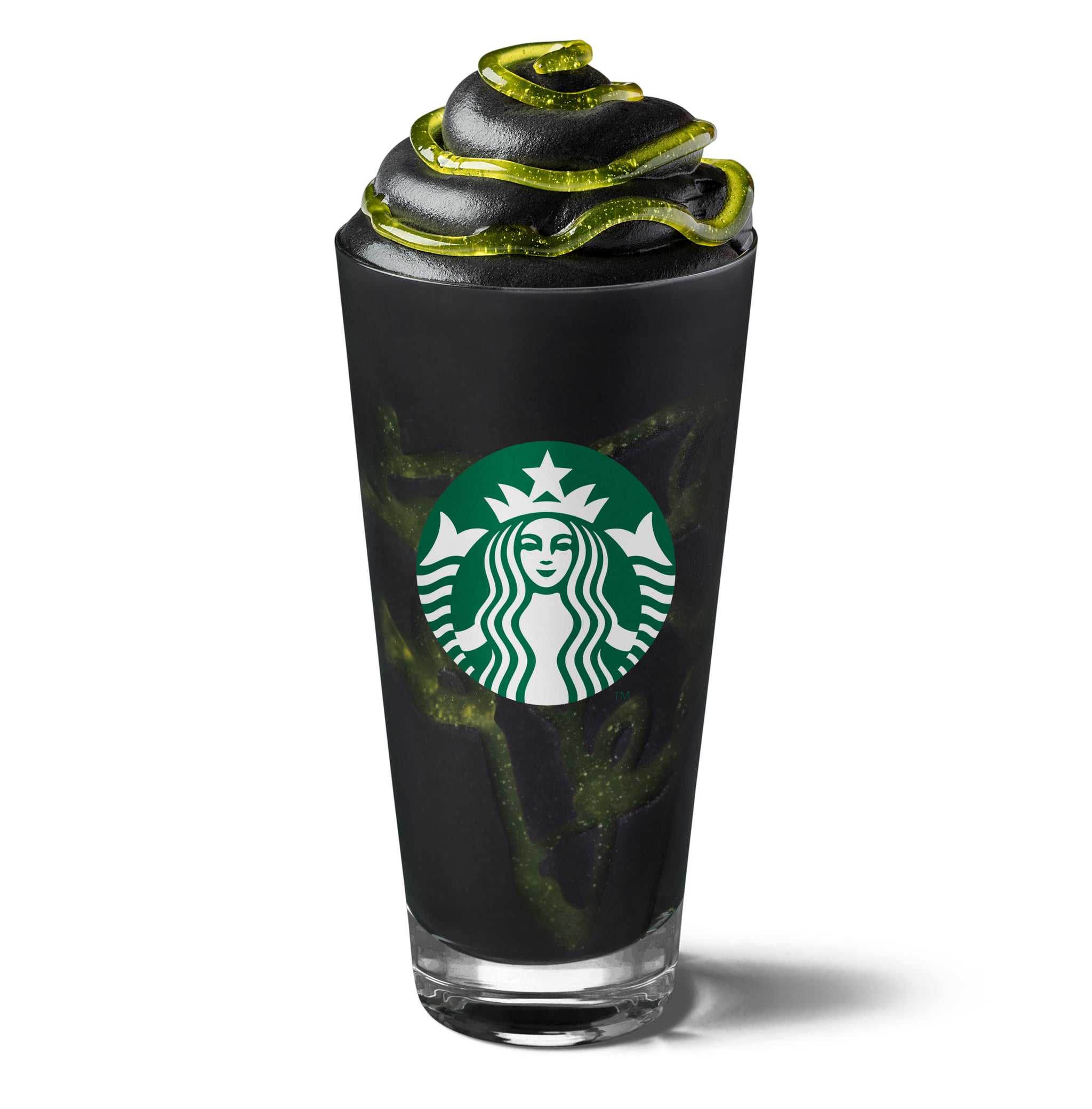 It's just not Halloween without a wild new Starbucks drink, and this year things have gone very dark indeed with the launch of the pitch-black Phantom Frappuccino. Following in the footsteps of other viral drink sensations like the Zombie Frappuccino and the Unicorn Frappuccino, this special menu item pays homage to the spookiest time of year with its moody colour, accented with with gooey lime "slime."
But before you worry that the black blended drink is going to taste as bitter as it looks, it's actually made from coconut milk, coconut whipped cream, and mango essence, so while it looks dark and gloomy, it actually tastes sweet and fruity. It's also completely vegan-friendly, so nobody has to miss out on their spooky Starbucks moment.
The special-edition drink will be available at UK Starbucks stores for six days only, starting on Oct. 26 and ending on Halloween night (naturally). Last one there's a rotten pumpkin!