Starbucks Release New Blue Frappuccino With Blu Hydrangea
Starbucks's New Bubbletastic Frappuccino Inspired Drag Race UK's Blu Hydrangea's Makeup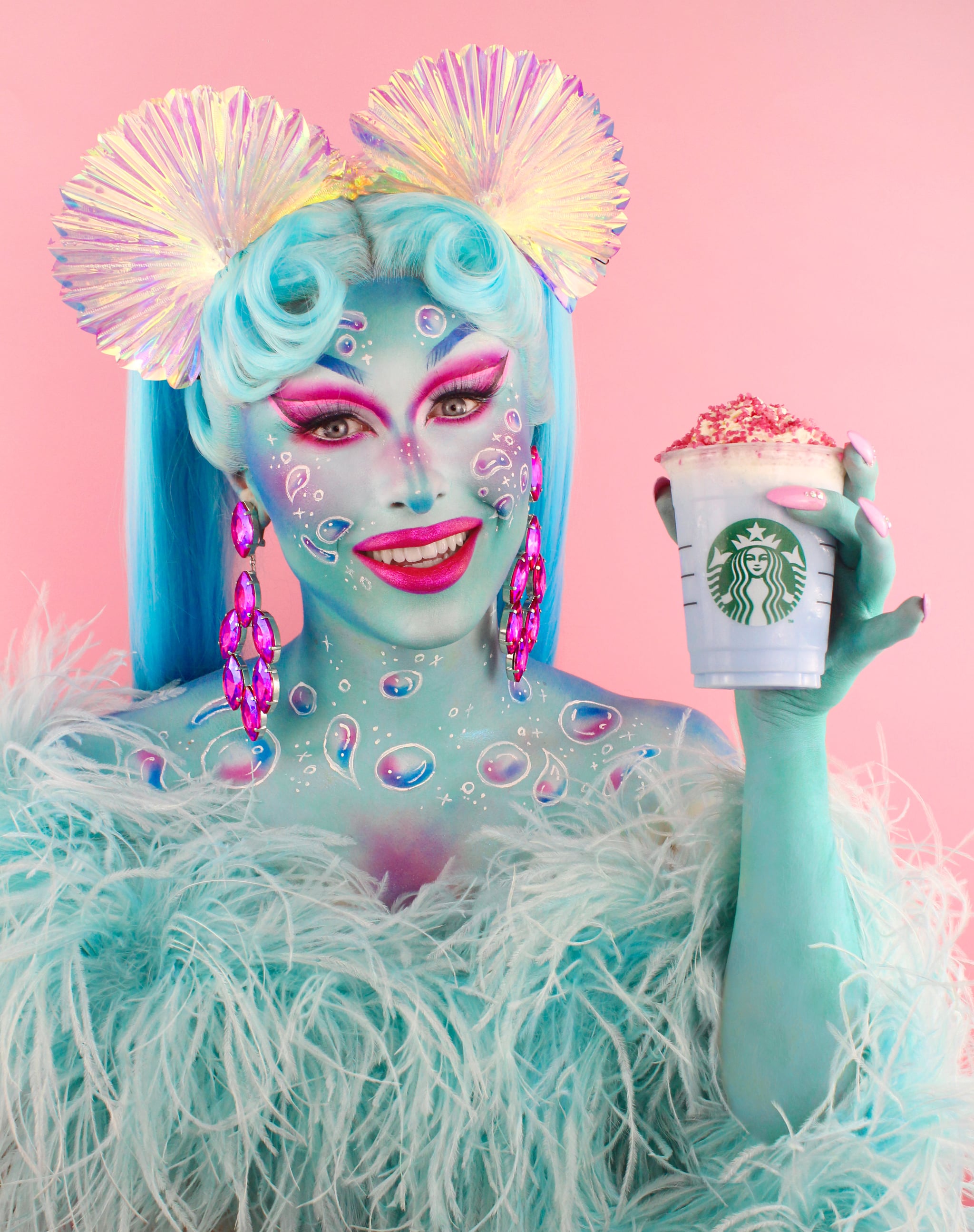 Nothing feels better than when two of your favourite worlds collide, and that's exactly what's happening right now with Starbucks and RuPaul's Drag Race UK. Following the launch of its Spring menu, Starbucks has enlisted the help of Drag Race UK season one's Blu Hydrangea for a brand-new Bubbletastic Frappuccino Blended Beverage that's going to change your life. Available for one week only, the new blended drink is a bold combination of a bright blue bubblegum-flavoured base that's made from spirulina and topped with popping candy for a truly sensory experience.
To celebrate the launch of the colourful new drink, Starbucks has teamed up with Hydrangea to create a bubbletastic makeup that's giving us major summery mermaid vibes. The Drag Race UK star jumped on TikTok and Instagram to share her fascinating step-by-step process, starting off with an icy blue face to represent the drink's base, before creating a bright pink eye and lip look to replicate the popping candy topping, and finishing off with some impressive bubble-shaped illustrations and jewellery.
Starbucks's brand-new Bubbletastic Frappuccino Blended Beverage is available in UK stores from 10–17 April, so get it while you can!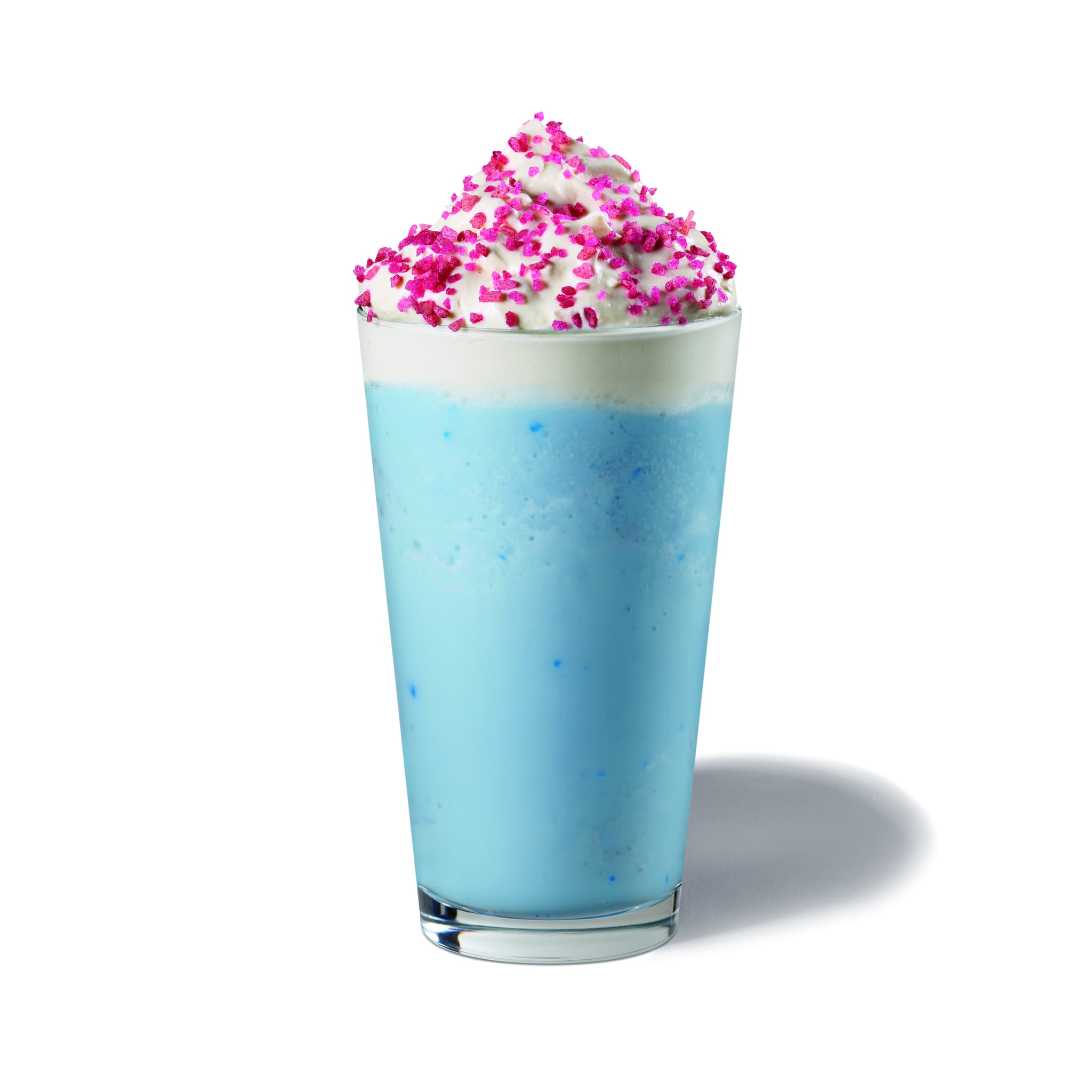 Image Source: Starbucks