Pret a Manger Launches Bake-at-Home Croissants in Tesco
Pret a Manger Just Added to Its At-Home Range With New Vegan Treats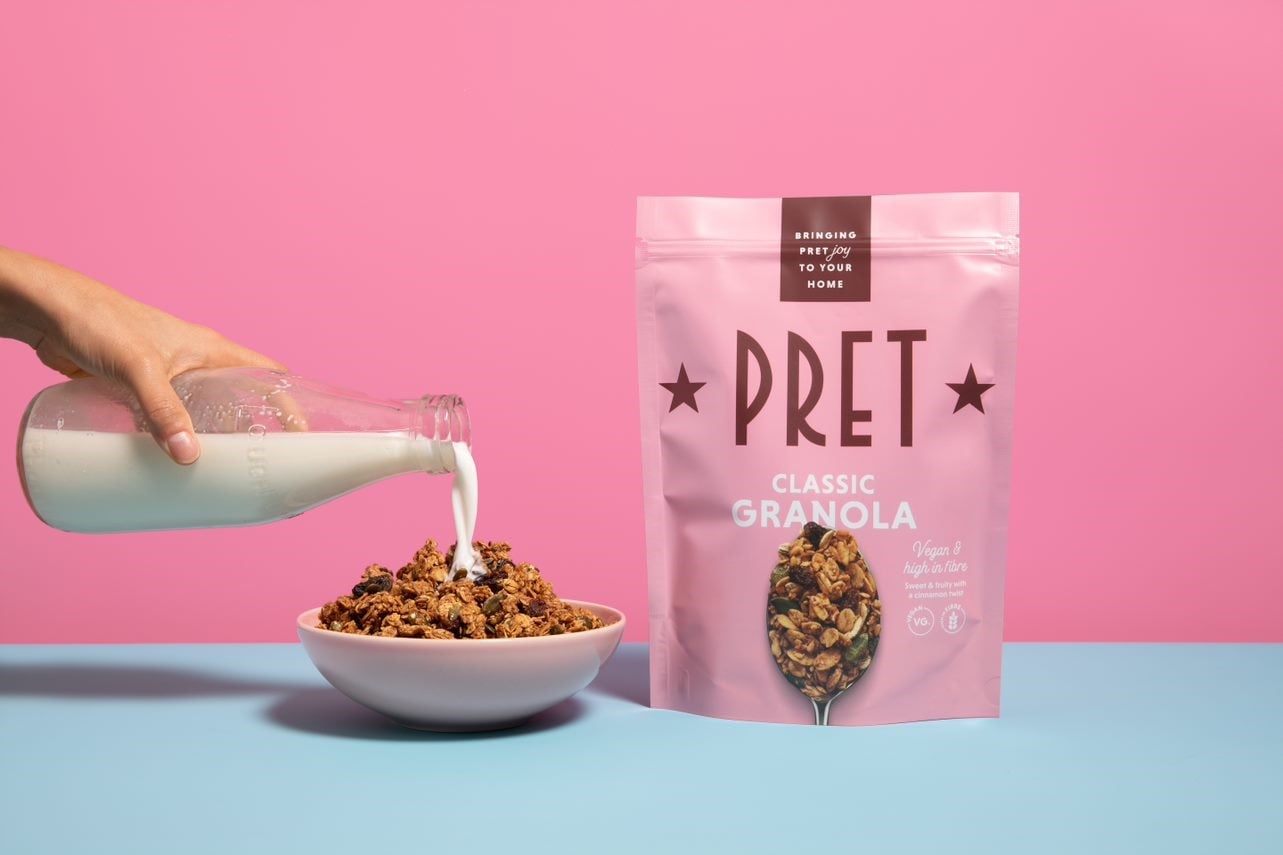 As we mark a year of working from home due to the COVID-19 pandemic, many people (including me!) are missing the treat of a coffee and a croissant from Pret a Manger on the commute to work. Luckily, Pret has packaged up these tasty delights so that we can all enjoy them at home.
In March, the sandwich shop chain announced that you can now buy bake-at-home croissants that come in three flavours: All Butter, Chocolate, and Vegan All Butter. The croissants come in packs of six costing £3 per pack, and are launching in 700 Tesco stores across the United Kingdom.
The bake-at-home croissants mark Pret's first ever grocery food range, had us wondering: what's next? But we didn't have to wait long, because in April the chain announced the launch of a new granola range. Four vegan flavours — Original Granola, Dark Chocolate & Almond Granola, Bircher Muesli, and Coconut Crunch Granola — are available now in Tesco stores nationwide.
"Our Pret breakfast bowls are some of our best-loved items in-shop, and we've been thrilled to see customers showing how they've been recreating these products at home over the past year," said Clare Clough, UK managing director of Pret A Manger. "With the launch of our first ever granola range, we're hoping to bring the joy of Pret into more homes across the country – a delicious addition to our growing breakfast-at-home offer as we head into summer and look for more refreshing ways to start our day, and continue to give customers more options for how, when and where they can enjoy our recipes."
BRB, we're off to Tesco.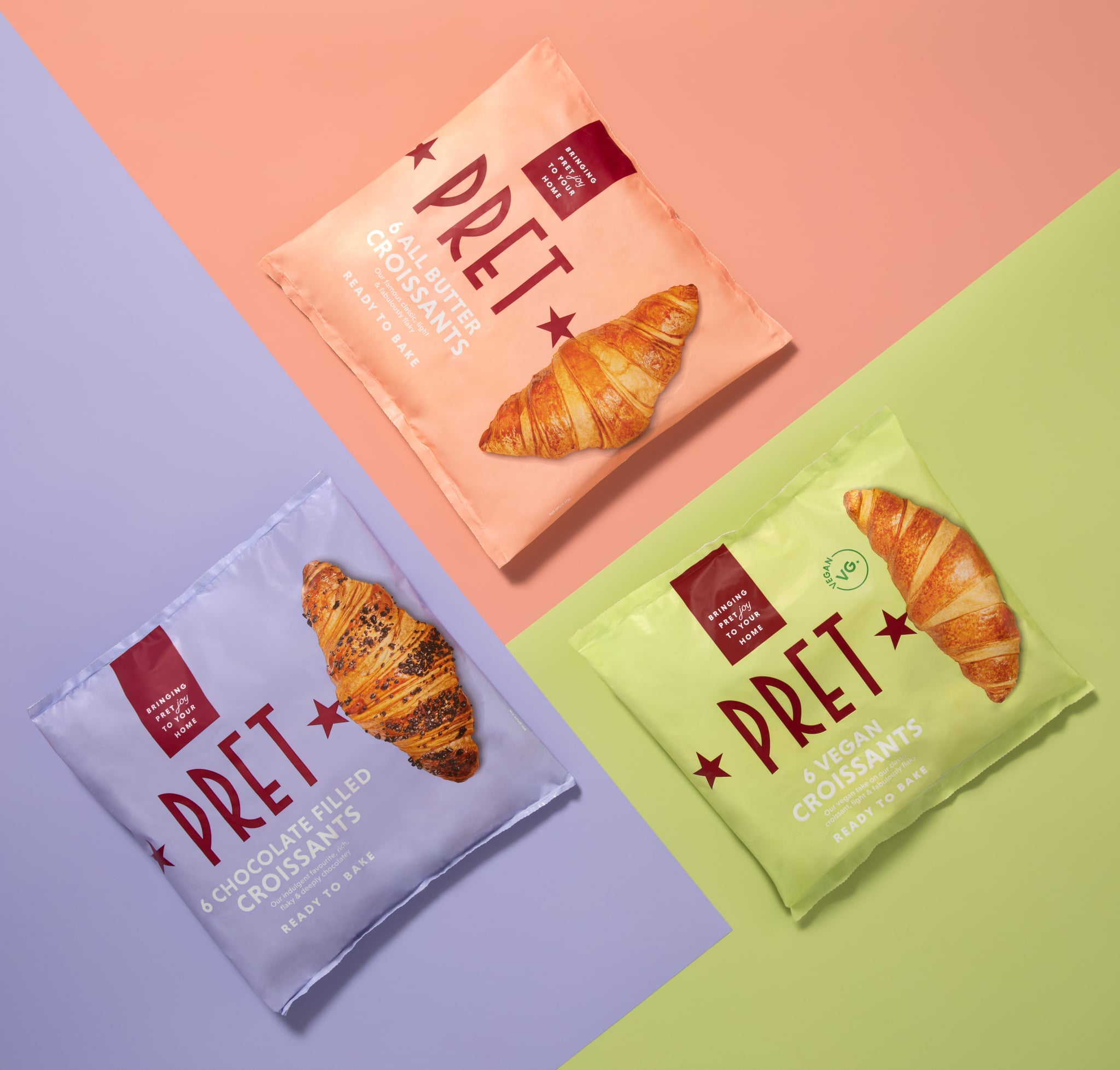 Image Source: Pret a Manger