Pret A Manger Releases Christmas Sandwich in July 2021
Pret's Christmas Sandwich Is Here — and It's Five Months Early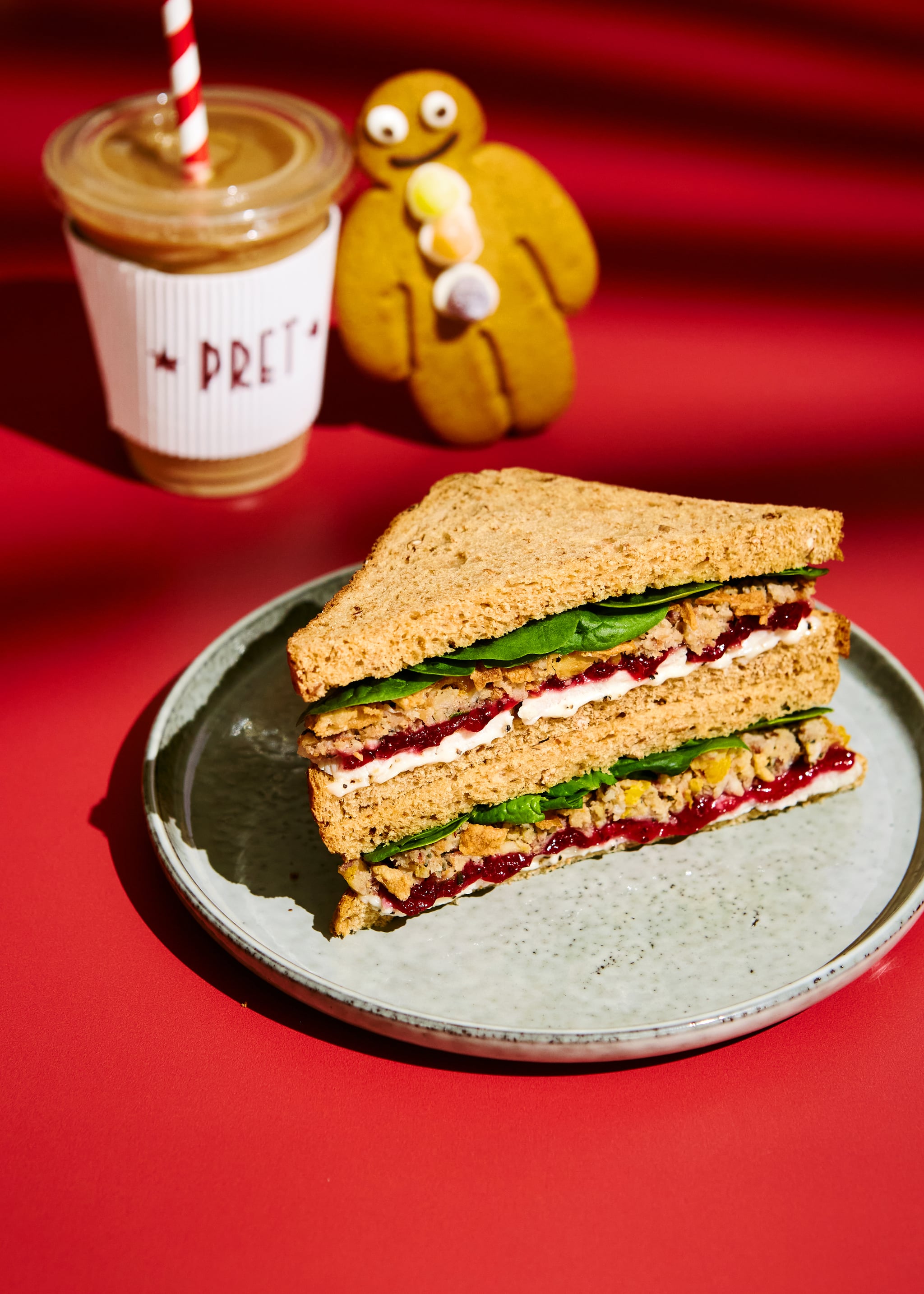 Coffee chain Pret A Manger has answered the prayers of the nation by releasing its famous Christmas sandwich five months early. The decision came about as a result of thousands of Pret-lovers sharing their thoughts on Twitter during lockdown, about how they all deeply missed the Christmas sandwich last year. The power of social media is clearly something special, because Pret has agreed to selling the sandwich for the entire month of July, starting from today.
Pairing succulent turkey with a port and orange cranberry sauce, and topped with crispy onions, it's a sandwich that can clearly be enjoyed all year-round. The Christmas sandwich will be available in Pret shops nationwide from 6 July until the first week of August, and it can also be ordered straight to your door through delivery apps like Deliveroo, Uber Eats, and Just Eat.
Managing director at Pret A Manger Claire Clough said in a statement that "every year customers ask us for the Christmas sandwich to return earlier and earlier, and after many customers missed out on having one last year we've decided to stand by our mission of spreading joy through our food and coffee, and bring our iconic Christmas sandwich back early for a limited time this summer."
Pret will continue to donate 50p for every Christmas sandwich sold to The Pret Foundation to tackle homelessness and poverty.
Image Source: Pret