Chicken Recipe | GFF Magazine
The Best Effing Chicken Recipe Ever — Seriously
Finding a foolproof recipe for a kitchen staple like roast chicken is kind of like finding the holy grail. But today, you just might be in luck. Our friends at GFF Magazine have shared with us what they think could be the best chicken recipe . . . EVER. It's deceptively simple, but the secret's in the cooking. We tried the GFF Mag chicken recipe ourselves and discovered that it really does create a supercrisp skin with tasty, moist meat.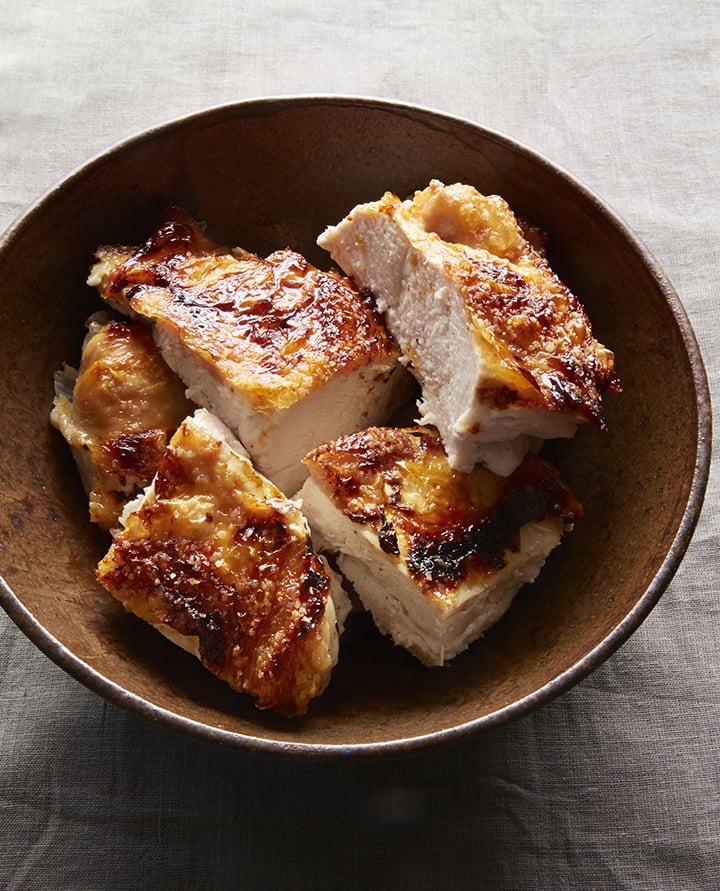 It's rare that we find a recipe so revolutionary that we feel obligated to make sure everyone knows about it. But this chicken is that and then some. James Beard Award-winner and two-Michelin-star chef Daniel Patterson shared it for our Winter 2015 issue, where he finished it with fried herbs and an herb vinaigrette (It's genius). But the simple two-ingredient, one-minute-prep chicken is a revelation all by itself, especially because it's the easiest recipe ever, feeds six for under £10, and every piece is the best piece (no bones + impossibly juicy meat + ultracrispy skin = bliss). Do yourself a favour: make this chicken. Then do us one in return: show us your chicken via photo on Instagram and/or Facebook with the hashtag #besteffingchicken and @gffmag. We can't wait to hear what you think!
More stories from GFF Magazine:
Shiitake Mushroom, Bacon, and Gruyère Frittata Recipe
Kyra's Bake Shop Smoky Turtle Bars
The Best Effing Chicken Recipe Ever — Seriously
From GFF Magazine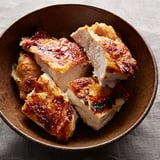 Ingredients
1 large whole chicken (about 2kg), deboned (ask the butcher to do it for you)
1 teaspoon coarse-grained salt
Directions
Salt the chicken with 1 teaspoon of salt 1 to 3 hours prior to cooking and reserve in the fridge until 10 minutes before cooking.
Preheat the grill. Put the chicken, skin-side up, on a rimmed baking tray and place it under the grill, about 3 inches from the heat, to brown and crisp the skin for about 10 minutes, rotating the pan a few times for even browning. Then place in the oven to 120°C and cook for 25 minutes.
Cut the chicken into chunky pieces, transfer to a platter and prepare to be blown away.
Information
Category

Main Dishes

Yield

Serves 4 to 6