Bloom App Review: Is the Video Self-Therapy App Worth It?
Everything You Need to Know About the Bloom App — And How It Can Improve Your Mental Health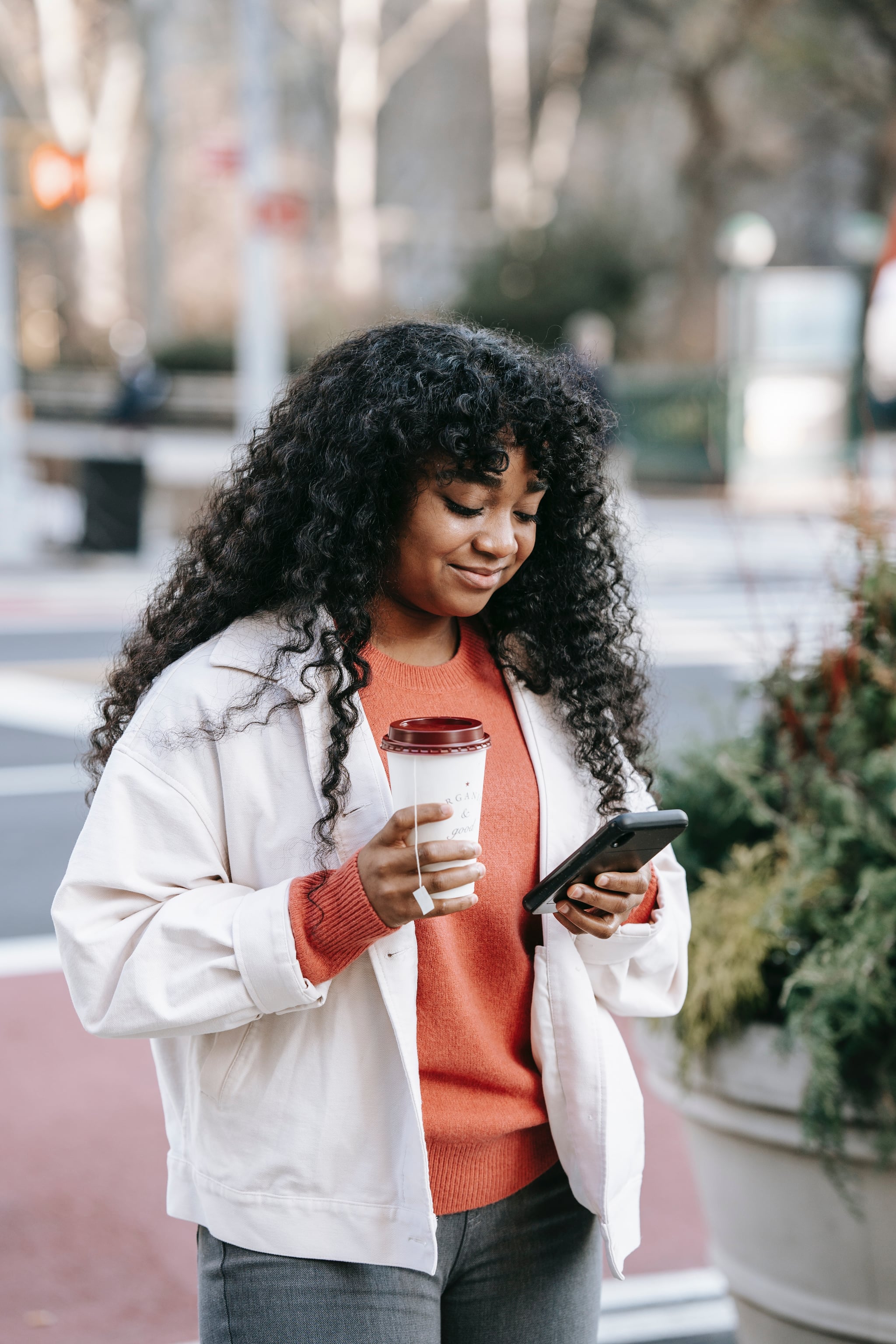 Image Source: Pexels / Uriel Mont
Confession time: I'm a real sucker for Instagram adverts. Say what you like about the problematic way the interweb tracks our every move, but that algorithm knows me better than my mother, my best friend, and myself combined.
So when, in its divine, unquestionable wisdom, my feed presented me with an #ad for the Bloom app a few months ago, I was quick to oblige. I hit that download button fast. Touted as "video self-therapy" (yes, please!), the app is also loaded with more than 500 activities to help you relax, refresh, and get a handle on those pesky human emotions.
Based on a Cognitive Behavioural Therapy (CBT) approach, the guided and interactive sessions ask you to take a closer look at your thoughts and everyday behaviours. Whether you're struggling with stress and anxiety, or simply want to revamp your mindset, chances are, these will be useful to you.
But wait, there's a catch . . . while you do get a free trial of all of the above, Bloom Premium is not free. It starts from £10.49 per month with subscriptions ranging if you decide to pay periods in advance. If like me you start the trial and completely forget about it, you may end up forking out cash for the whole year in one lump sum. It's quite the shock. I could have done a whole Joe Lycett-esque complaint email and explained I had no idea I'd be charged. But since I a) am intrinsically lazy and b) had already got somewhat invested in the app (more on that now), I kept it all the same.
The Bloom App Features
Flash-forward a few months, and I can honestly say I don't know where I'd be without Bloom. If you're thinking of dipping your toes into the water, here are some of the features you can expect:
Daily Check-Ins
Within the realms of self-care and mental health, journalling is kind of a huge deal. So, it should come as no surprise that this is fundamental to the Bloom app. When you first open it up, you will be prompted to "check in". That essentially means inputting how you're feeling right now (stressed/content/calm etc.) and then writing a short entry about why.
The app saves all of your entries — there's a tab at the bottom of it where you can review them. That's helpful as you can look back on how you've been feeling in recent days, weeks, or even months. So, on those days when you feel as though the world has imploded and you're certain you've always felt this way, you can challenge that idea. Chances are, you're going through a momentary blip. We've all been there, right?
Video Therapy Sessions
Of course, when you're paying a subscription, you're going to want a whole load more than just a journal. Luckily, that's not where the content starts and ends. Arguably, one of the main selling points of the Bloom app is the massive library of video therapy sessions.
The prerecorded clips cover everything from "Learning to Love Yourself" to "Mastering Life Changes", and a whole lot more. In short, whatever challenge you find yourself facing right now, you can be sure that there will be a quick session that covers it.
The sessions are interactive, not in the sense that there's someone talking to you in real time, but in that there are questions slotted neatly between them. For example, the therapist may be talking about how to build resilience and then ask you to quickly write about a time you felt you needed to be strong or could have been more resilient.
You can watch the video therapy sessions in isolation as you need them or follow guided programs. The latter are collections of videos that share a certain theme. For instance, I decided to opt for the "Working Through Stress" program to kick things off.
The skills included in this one — from better time management to staying on top of work — have been extremely helpful to me. Plus, as a fun bonus, at the end of each session, there's a chance to reflect on what you've learnt.
Quick Activities
Strapped for time? (Aren't we all?) On the Bloom app home screen, you will find a bunch of "Quick & Easy" activities. These range from self affirmations and gratitude activities to breathwork and goal setting. You can dip in and out of these activities as you please. So, when you've got a spare minute at the bus stop, checking in with yourself is easy.
Before now, I've paid very little attention to these activities, preferring to delve into the videos instead. However, in the interest of fairness for this article, I had a peek at each of them. My highlights are the "Self Affirmation" activity, which asks you to write down positive aspects of yourself, and the "Intention Setting", which is ideal for kicking off your morning.
Video Pep Talks
Overthinking? Feeling anxious? You might need a quick pep talk from your virtual therapist. These clips are just over a minute long and give you a speedy way to challenge any negative emotions or thoughts you may be having. Think of it like having a snappy word with yourself when you need it the most. So long as you've got your headphones with you, you can tap into this handy extra whenever and wherever you are.
The Verdict
There are few things in life I do consistently, save for the essentials (eating, breathing — you get it). However, checking in with the Bloom app has become a regular part of my weekly routine. I tend to update the journal at least three times a week and use the video therapy sessions as my personal saviour whenever I'm feeling out of sorts.
While there's no magic bullet when it comes to mental health, checking in with the app and myself makes me feel like I've done something for me. In a world where we spend hours on end doomscrolling on social media apps, that small gesture can be a game changer.
Of course, the cost is the main drawback of the app. Spending more than £10 each month on an app can feel steep, and perhaps it is. It's certainly not cheap. However, if you can get in the habit of regularly using Bloom, it will feel well worth your hard-earned cash. (At least, that's in my personal experience.) As I see it, there are worse things to spend that money on than your mental well-being . . . I'm looking at you, Pumpkin Spiced Lattes and endless Amazon orders.