SoulCycle UK Prices 2019
SoulCycle is Opening 3 More London Studios — Here's Everything You Need to Know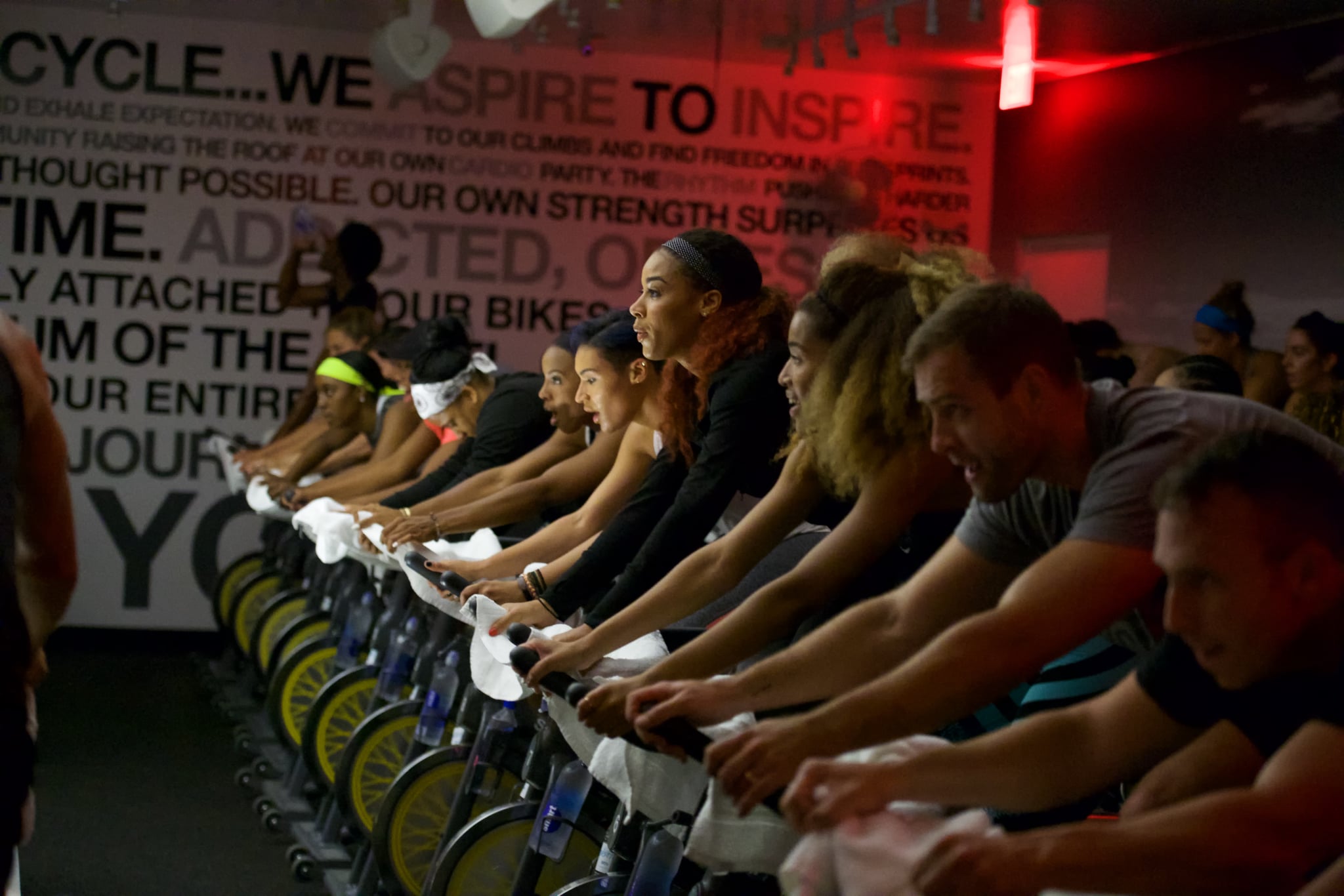 Grab some cycling shoes because it's time to clip in and tap it back. SoulCycle, the incredibly popular U.S.-based Spin class/spiritual experience is officially taking over London. SoulCycle opened its first London location — in fact, it was the brand's first studio outside of the United States and Canada — on Great Marlborough Street in Soho in June 2019. Yesterday, it was announced that SoulCycle will be opening three new studios in London in the coming months — the first in Notting Hill (Autumn 2019), the second in Chelsea (Winter 2019), and the third in Marylebone (early 2020).
Here's your first tip: this class does wonders for your health and, well, your soul. It's a high-intensity cardio workout that will tone your body from top to bottom while lifting your spirits. Here's all you need to know before adding SoulCycle to your routine, including how much a class will cost you.
What Is SoulCycle?
In cities like New York, Los Angeles, and San Francisco, SoulCycle is the Spin class everyone is always talking about, with its signature yellow logo and grapefruit-scented studios. No, really — the scent is a thing. The classes themselves are like any other Spin class, in that it's a 45-minute workout that's high on cardio while you sprint through flatlands and climb hills. It's also well-loved by many a celebrity, including Katie Holmes, Ciara, Michelle Obama, and Lea Michele.
What Is a Typical SoulCycle Class Like?
SoulCycle is less competitive than other Spin classes. You're riding for the workout, not to beat the other riders in the class or even yourself. In fact, SoulCycle encourages the class to ride as one team to accomplish a goal together. It doesn't focus on the numbers as much as the journey (no really, there are no numbers on the resistance knob). You're in a dim (and well-scented!) room surrounded by your fellow riders. The pounding music narrates the warmup, the sprints and climbs, an arm workout, and a cooldown and stretching session. SoulCycle throws a little more choreography and coordination into your workout, though, unlike some other Spin classes you might have tried. You'll do push-ups on your bike handlebars and tap it back to the beat of your soundtrack.
How Much Do SoulCycle Classes Cost?
Prices vary by region, but there's one thing you'll find everywhere: a deal on your first class, with some cities offering a deeper discount than others. In London, specifically, your first class is £16. After that, one regular class will cost you £24 or you can buy a variety of class packs. A 5-pack costs £110, a 10-pack is £210, a 20-pack is £400, and a series of 30 classes is £570.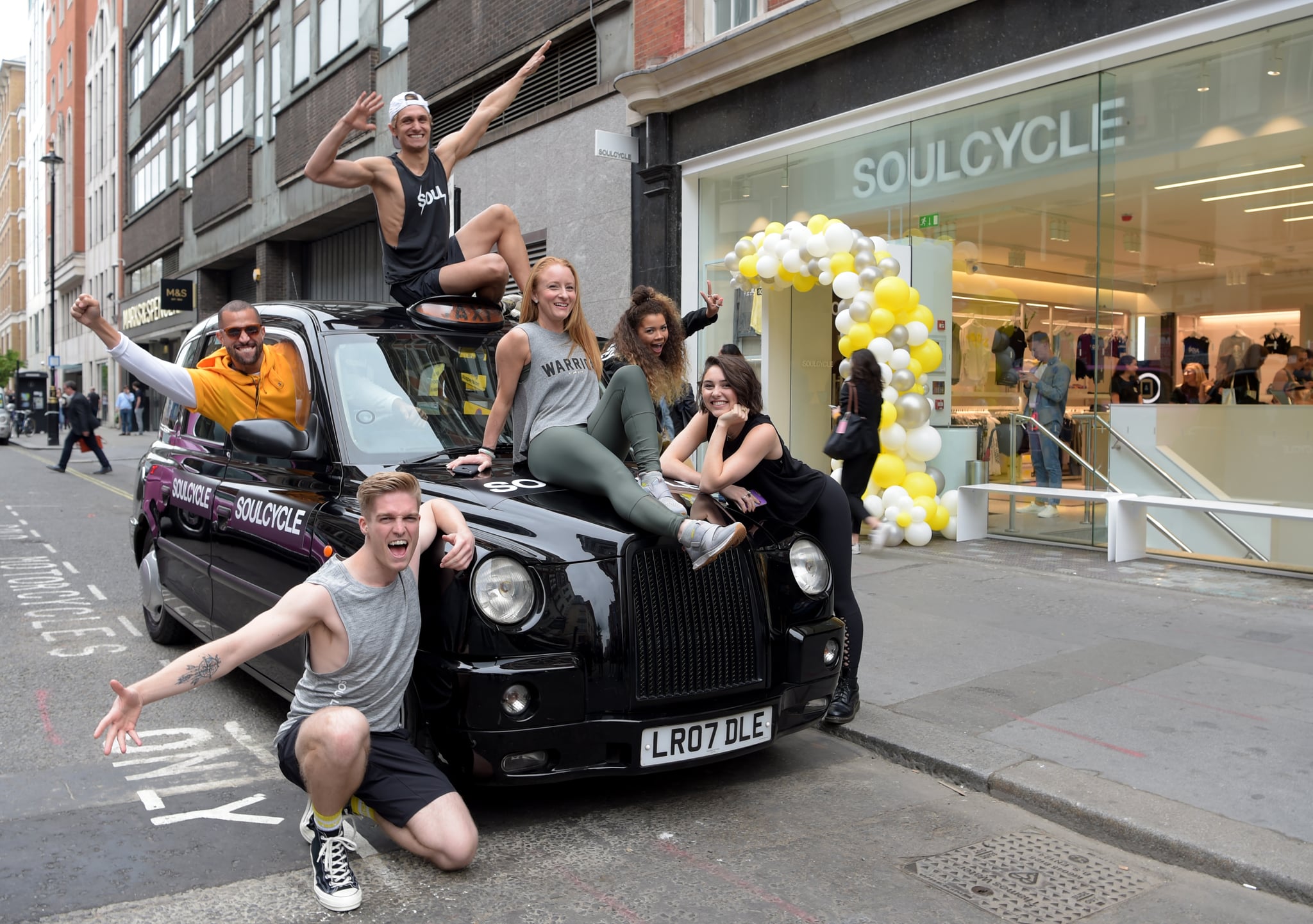 What Else Do I Need to Know?
SoulCycle is one of those workouts that once you start going, you kinda can't stop, so be prepared for that! There are also studios all over the US and Canada so you can find your Soul no matter where you might be.
Additional reporting by Sophia Panych