How to Prevent Overeating While Cooking Dinner
I Overate at Dinner Until I Started Doing This 1 Simple Thing on Sundays (It Takes 10 Minutes!)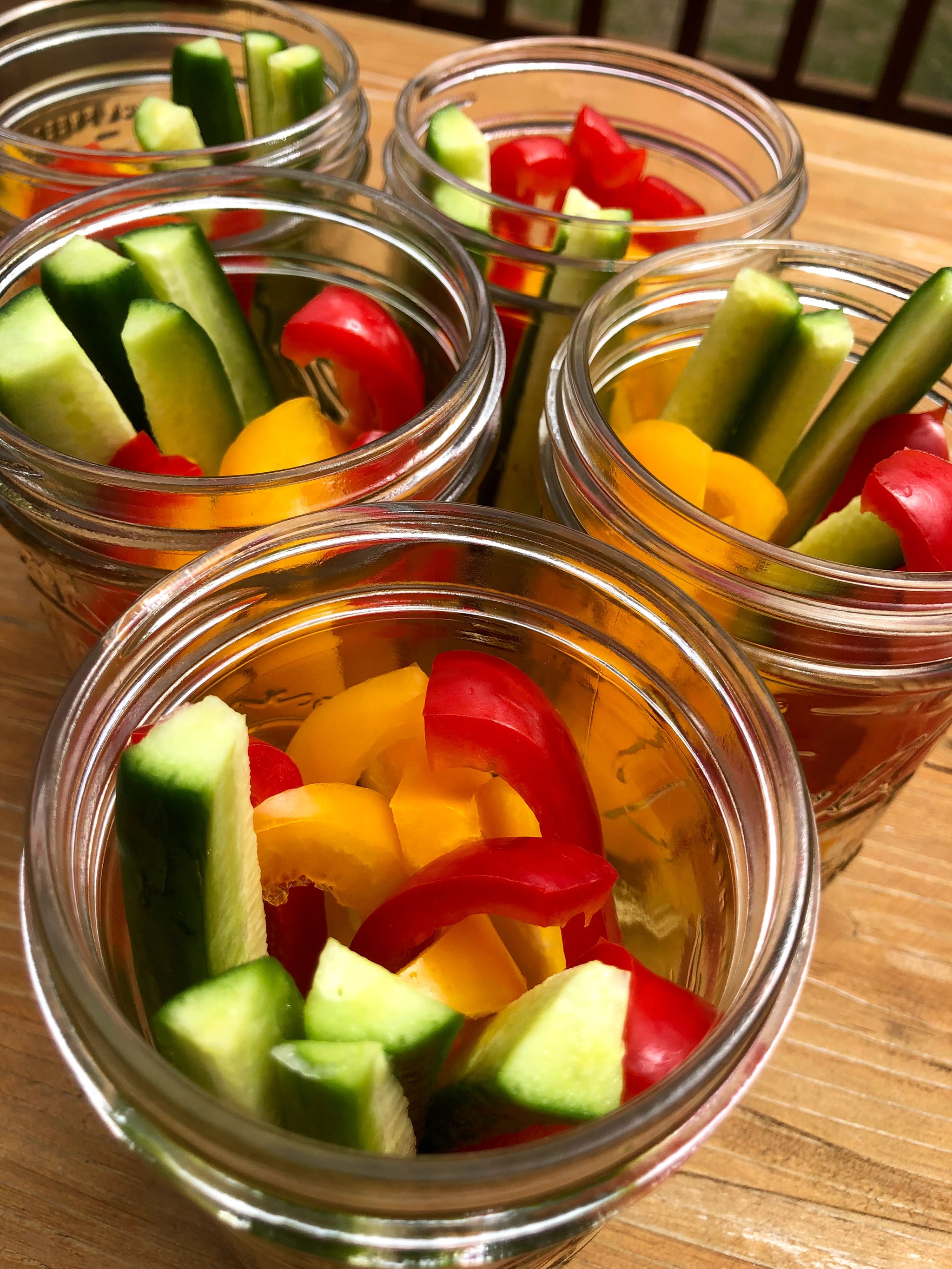 At the end of my day of writing, I close my laptop and open the refrigerator. Time to make dinner! I know many moms dread this time of day, but it's one of my favourites. It gives me a little me time to unwind, to listen to one of my favourite podcasts or some bluegrass, and I love to get creative in the kitchen and come up with new, healthy recipes for my family to try.
The only issue is that when I'm chopping and stirring at 5:00 p.m., I'm so hungry! I would end up eating the entire time I was cooking dinner. I not only reached for handfuls of food from the snack pantry, like pre-measured containers of almonds, but I also taste tested dinner along the way as it cooked.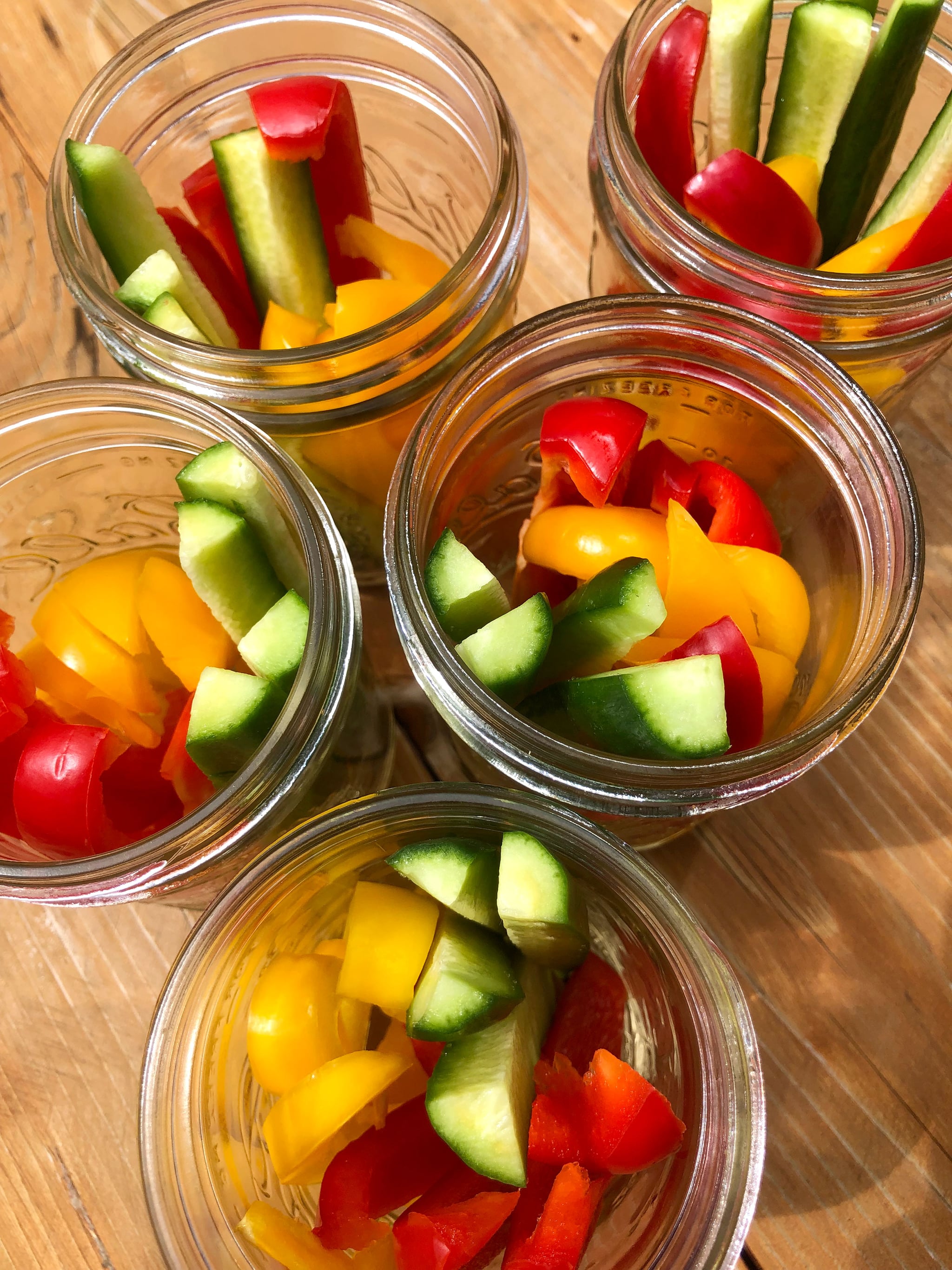 I ended up completely full by the time I sat down with my family to the amazing meal I prepared. And I ate it! Oh the discomfort and bloating I felt from overeating! I was so stuffed, I just wanted to lay on the couch, and didn't have the energy to do the dishes, or play with my kids. I went to bed feeling so puffy, and sometimes I'd wake up still feeling that way, which would affect my ability to work out, and sometimes would make me skip it all together.
You think I'd learn my lesson, but this went on for months, until I heard a fellow mom talk about her hack for dealing with hungry kids that came home from school, looking to eat before dinner was ready. She said she'd meal prep a platter of cut up veggies, so when the kids came off the bus starving, she'd place the veggies on the counter with two or three dips. It satisfied their hunger, while also getting her kids to eat more veggies.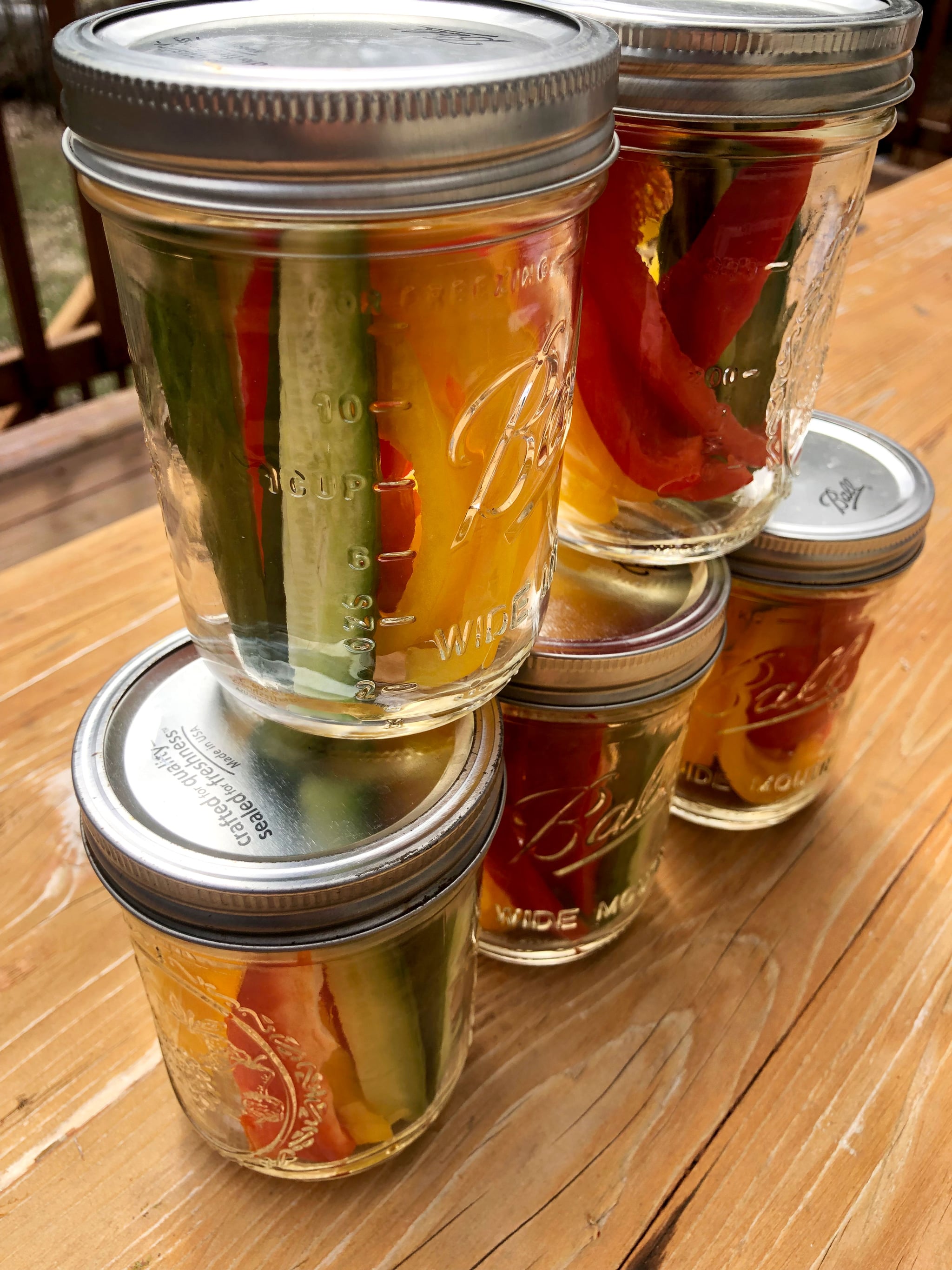 I thought, this could work for me! So that Sunday, I prepped myself a week's worth of veggie snack packs. I cut up carrots, peppers, and cucumbers, and stored them in mason jars. Each night while cooking dinner, I'd grab a jar and crunch while I cooked. The veggies satisfied my hunger, but they were light enough that I didn't feel stuffed when I sat down to enjoy the roasted sweet potato and Buddha bowls, savory maple cumin lentils over spaghetti squash, or whatever plant-based dinner I had made.
This little Sunday mason jar snack hack, which takes under 10 minutes to throw together, has been the key to preventing overeating at dinnertime. I even started to make smaller versions for my kids! For some reason, a big plate of veggies isn't appealing, but if I give them they're own personalized jar of veggies with hummus, they're super excited! We crunch together, and aside from helping to satisfy pre-dinner hunger and prevent overeating, I feel good knowing we're all getting in some extra fibre.