Amazon Alexa Voice Search Collaboration With NHS
Hey Alexa! Amazon Has Partnered With the NHS to Answer Your Health Questions in Seconds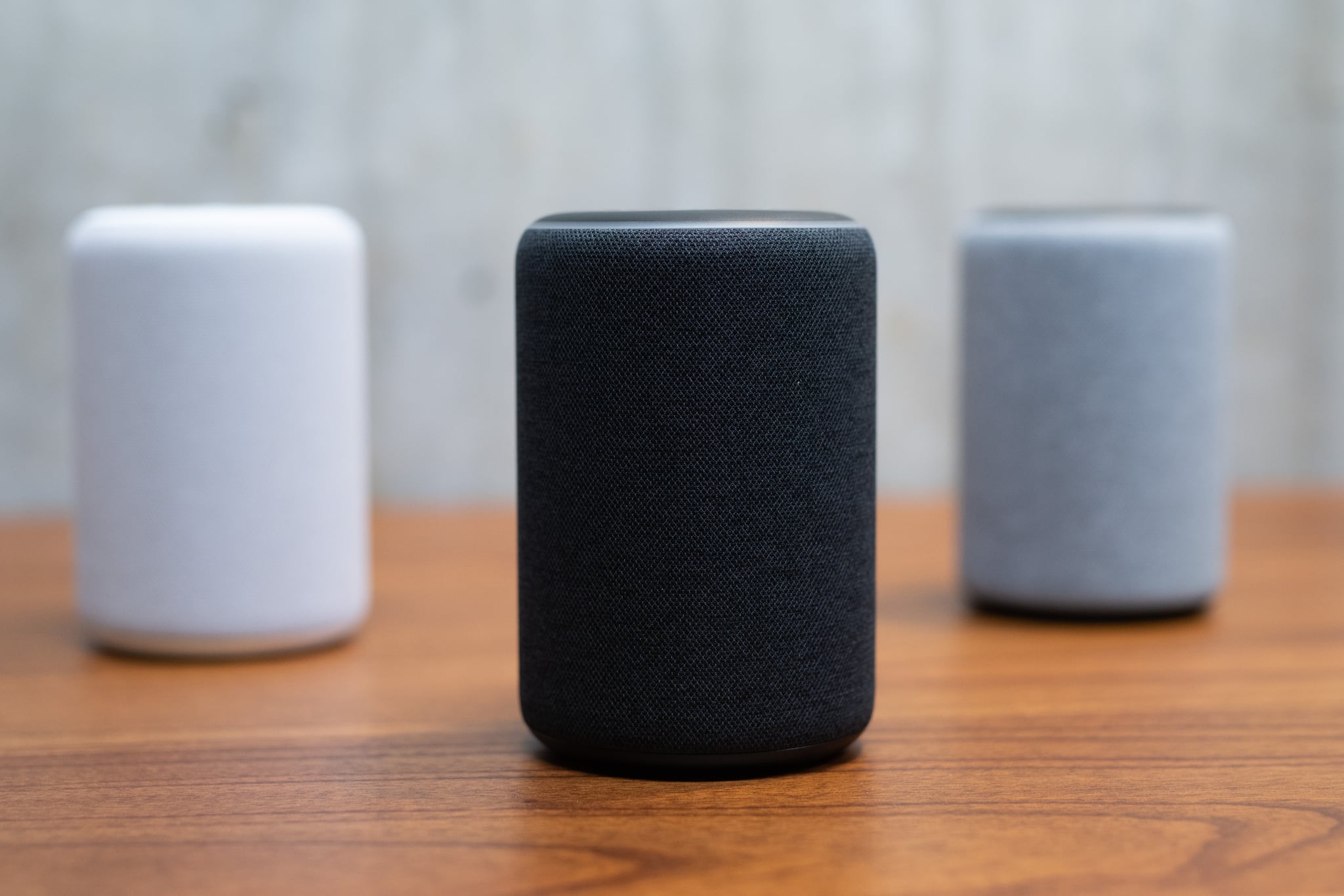 The NHS announced that starting this week, you can receive health advice straight from your Amazon Alexa device. The future is here, people. The goal is to help provide reliable health information from the NHS-verified website through voice-assisted technology, all delivered in seconds. This move is cutting edge and well-timed. In a 2018 study by Global Web Index, it was found that 27 percent of the global online population is using voice search on mobile, and 17 percent of internet users currently own a voice-controlled smart assistant.
According to the NHS, the collaboration will help the elderly and visually impaired but also any other patient that cannot access the NHS's existing — and extensive — online bank of information. "We want to empower every patient to take better control of their health care, and technology like this is a great example of how people can access reliable, world-leading NHS advice from the comfort of their home, reducing the pressure on our hardworking GPs and pharmacists," said Secretary of State for Health and Social Care Matt Hancock. "Through the NHS Long Term Plan, we want to embrace the advances in technology to build a health and care system that is fit for the future."
So, what kinds of questions will Alexa be equipped to answer? We're so glad you asked. Utilising Amazon's algorithm, Alexa will answer questions like, "Alexa, how do I treat a migraine?", "Alexa, what are the symptoms of flu?", and "Alexa, what are the symptoms of chickenpox?" So, while Alexa definitely won't replace a consultation with a GP in real life, it will, according to a press release by the Department of Health and Social Care, provide information on common illnesses.
Although the response from the Royal College of GPs has been positive overall, they have expressed concerns about the technology, and specifically, how it could deter critically ill patients from seeking professional medical advice when it matters. "Patients who are frail often have more complex healthcare needs, so it is important that they do not rely on this as their sole source of health advice but seek the help of a healthcare professional," said Professor Helen Stokes-Lampard, Chair of the Royal College of GPs, in a statement on Wednesday.
One other popular concern is whether Amazon will store a user's search — and therefore health — information, but Amazon has assured users that all data will be encrypted.