Tom Daley Shows Off His Tokyo Olympic Team GB Cardigan
We're Not Olympic Judges, but We'd Score Tom Daley's Knitted Team GB Cardigan an 11/10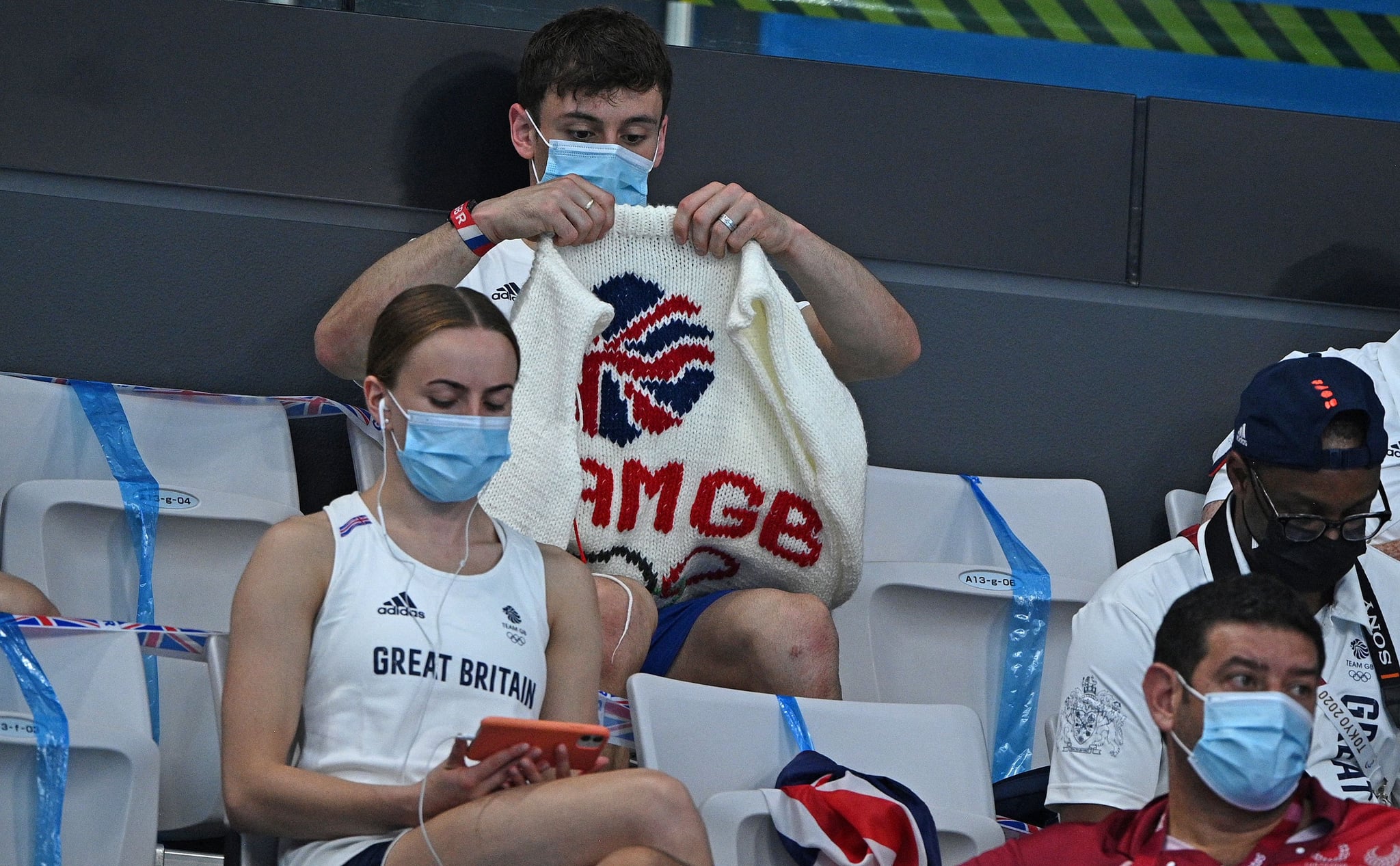 Here at POPSUGAR, we're huge fans of the Olympics, especially when it comes to cheering on Team GB and becoming experts in sports we weren't familiar with before 23 July. But there's another sport that we've become even more obsessed with during the Tokyo 2020 Olympic Games, and that's Tom Daley knitting and crocheting in the stands whilst cheering on his teammates. We've seen him crochet a dog jumper, an Olympic medal pouch, and also an epic Olympic-themed cardigan. After working on it over the last few weeks, Tom proudly showed off his latest masterpiece on his Instagram page @madewithlovebytomdaley.
"When I got to Tokyo, I wanted to make something that would remind me of these games. Something that I could say I had made in Tokyo, during the Olympics!" he wrote in the Instagram caption showing off his impressive creation. The cream-coloured cardigan features "Tokyo" in Japanese embroidered on the front, a Union Jack on one arm, "GBR" on the other arm, and the Team GB logo and Olympic rings on the back. After showing off the cardi in the video, Tom asked his fans "Thoughts and opinions please? . . . but be nice." Unsurprisingly, fans were not only in awe of his latest addition (including Tom's husband Dustin who commented "❤️ U 👵"), but they were also incredibly positive and supportive.
Tom also took the opportunity to remind everyone that he's using his hobby to help raise money for The Brain Tumour Charity, in memory of his father who passed away in 2011.