Why Kate Moss Is the Original Thrifter | Essay
How Kate Moss, the Original Thrifter, Inspired Me to Shop Second Hand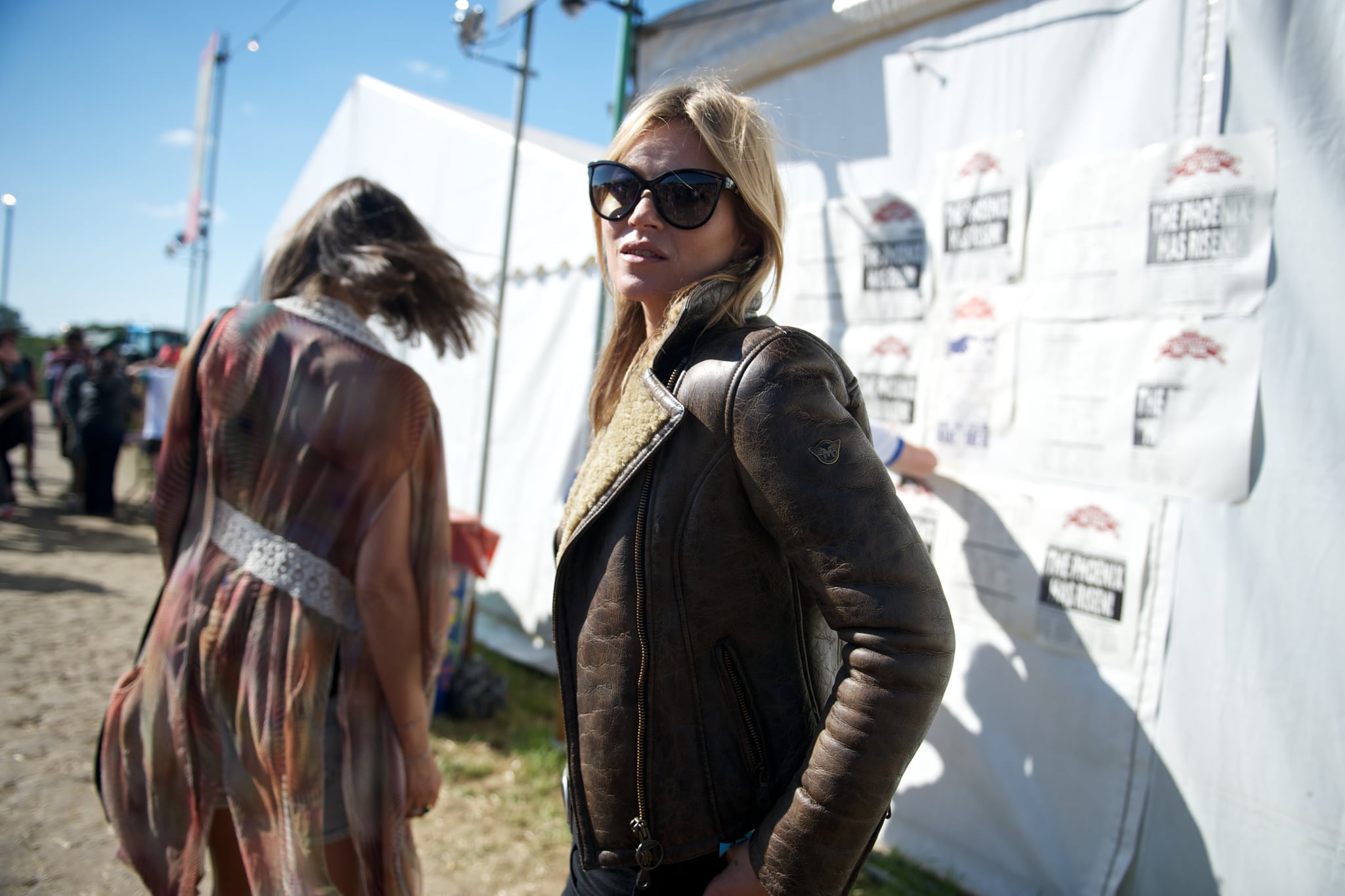 Image Source: Getty Images/Mark Boland
When you think of supermodels, your mind probably springs to gorgeous women draped in designer clothes. But when you think of supermodel Kate Moss, perhaps you think of her propensity for animal print, her undying love of black, and her extensive vintage and recycled wardrobe.
Way before Macklemore sang about the wonders of thrift shopping, Kate Moss already understood the staying power of clothes that had survived various owners, years, and trends. After being spotted at JFK Airport, she was introduced as a model in the "3rd Summer of Love" issue of The Face at only 16 years old. Moss's foray into the spotlight was quick and early. However, she didn't abandon her second-hand style, and her arrival on the scene was heralded as the beginning of the "grunge" period in fashion — often seen through her mix-and-match of high fashion and various op shop gems.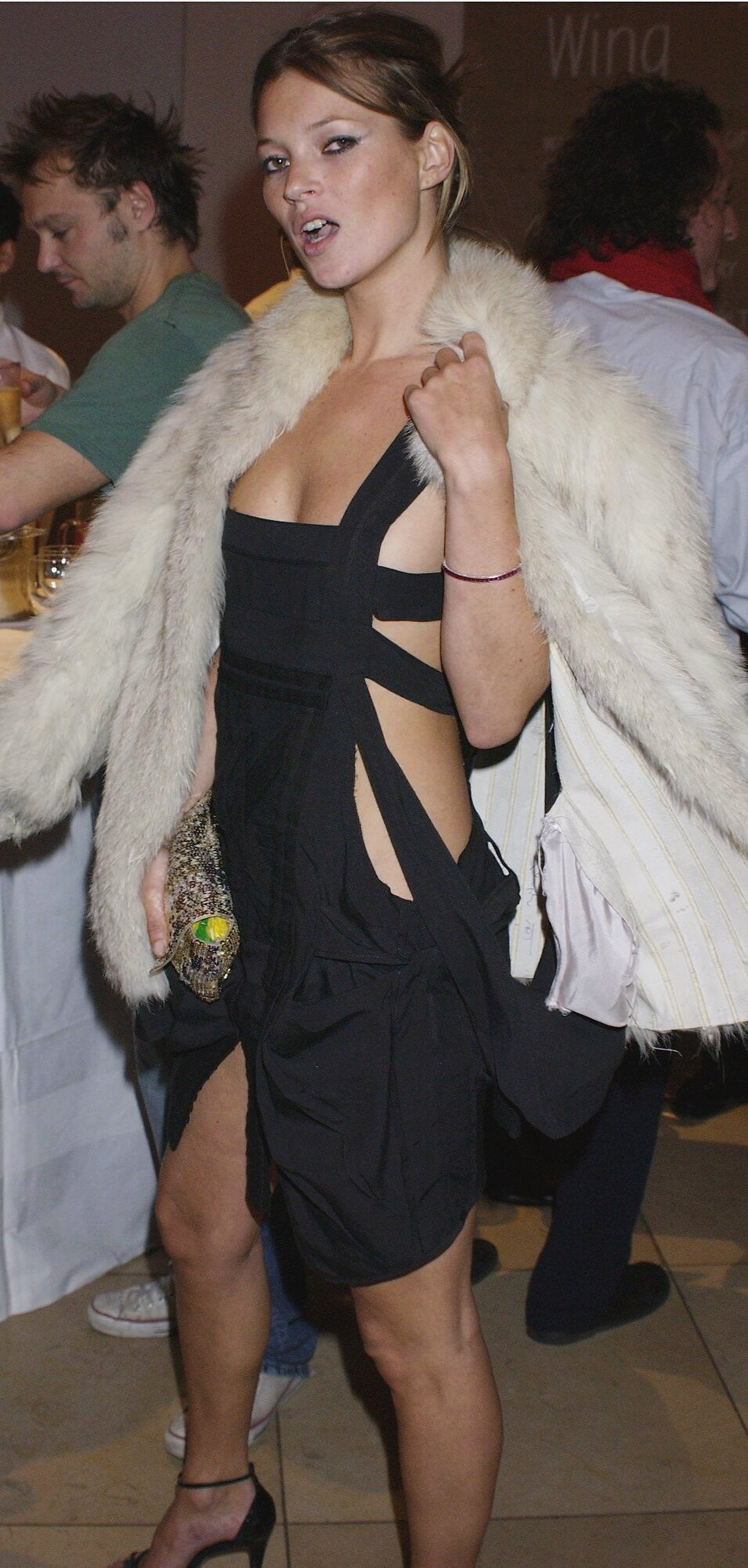 Image Source: Getty Images/Dave Bennett
Often, models and celebrities espouse an interest in vintage, yet are consistently spotted in haute couture and have never set foot in the Peckham Oxfam. While Moss has been and will forever be gifted designer items — and is part of an elite London club of designers, photographers, and stylists — her personal brand has become inextricably linked with second-hand items, because they make up the bulk of her street style.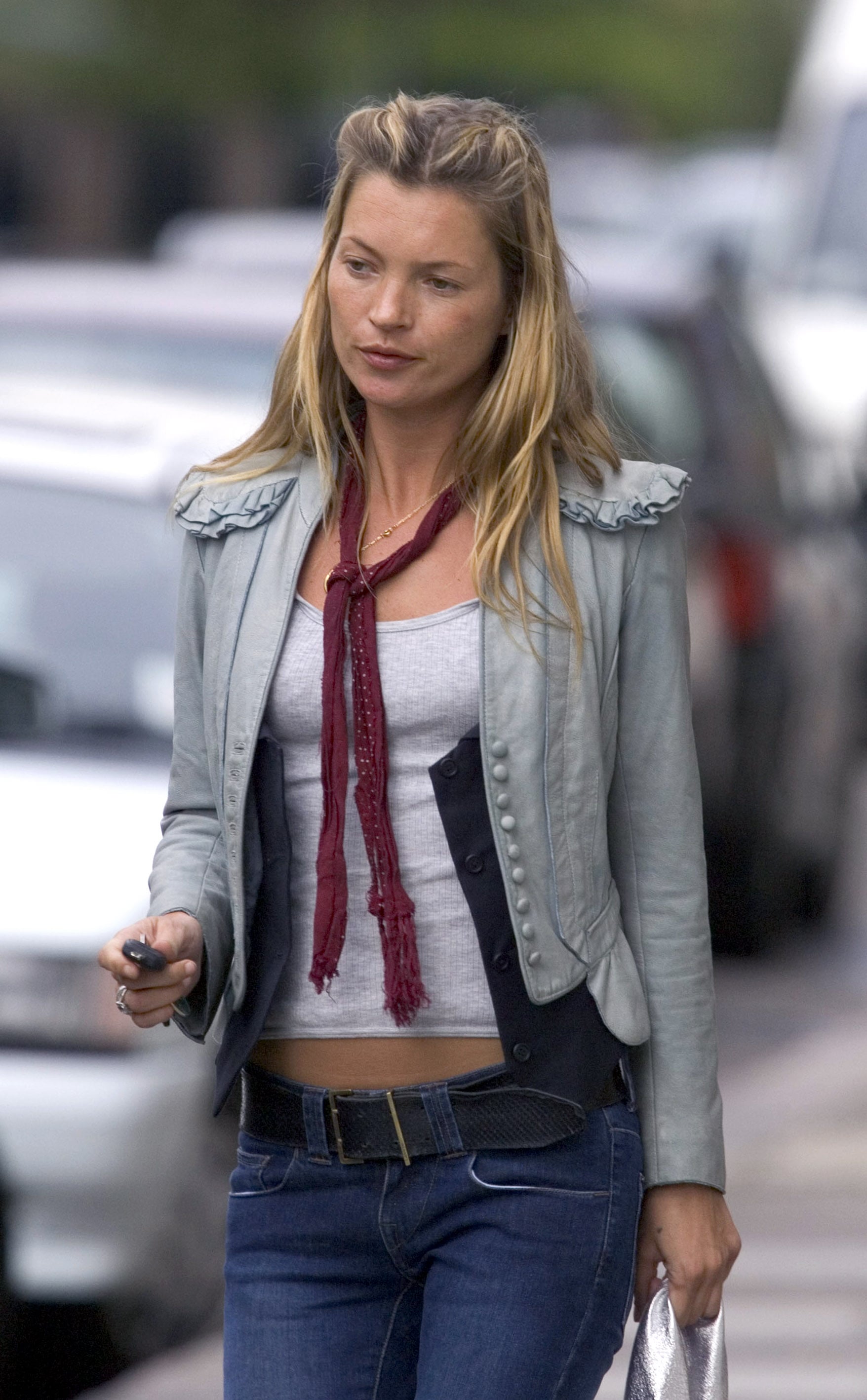 Image Source: Getty Images/Atony Jones
Wearing vintage and recycled clothes has always existed on the fringe of the fashion industry, but the practice is now enjoying extreme relevance as we look to ethical and sustainable fashion to help improve the way the industry approaches environmental and climate change. But Moss has been shopping second-hand since she was 14 years old, telling The Guardian that her first preloved purchases were "ribbed roll neck jumpers from the '70s."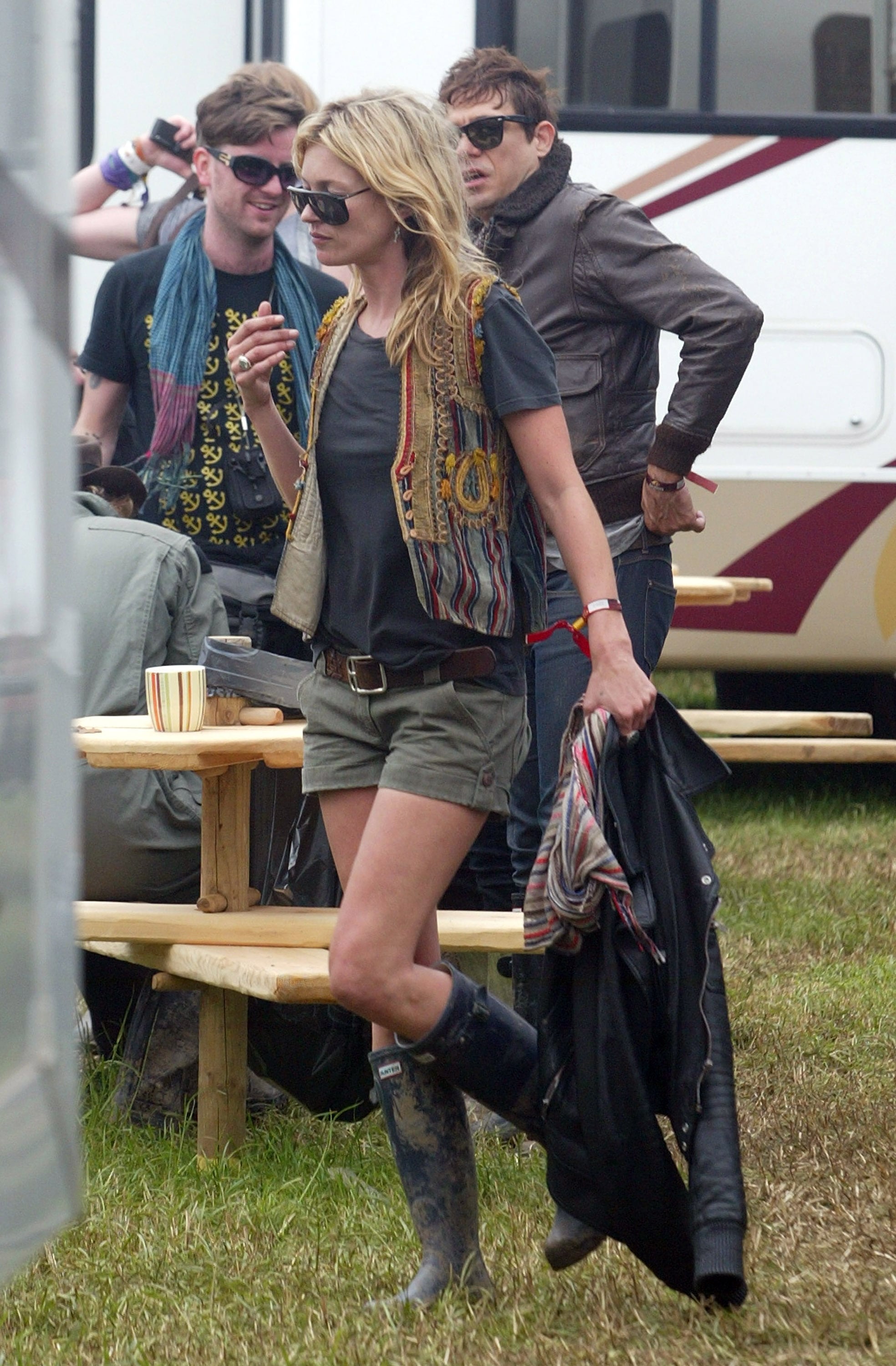 Image Source: Getty Images/Danny Martindale
It can be daunting to approach a rack of miscellaneous garments and try to pull out a piece that is perfect for you. Kate Moss's advice? Be patient. "I just go with my first instincts when I see something I like. It doesn't matter to me the designer or the era, just that the item appeals to me and looks good when I try it on." By forgoing the manic hunt through shops for a marked-down designer item, and instead wearing clothes that look and feel good, no matter where they are from, Kate has been defined as a style icon throughout the '90s (. . . and 00s, and 10s . . .). Because, well, vintage style truly is timeless, and she has proven it, over and over again.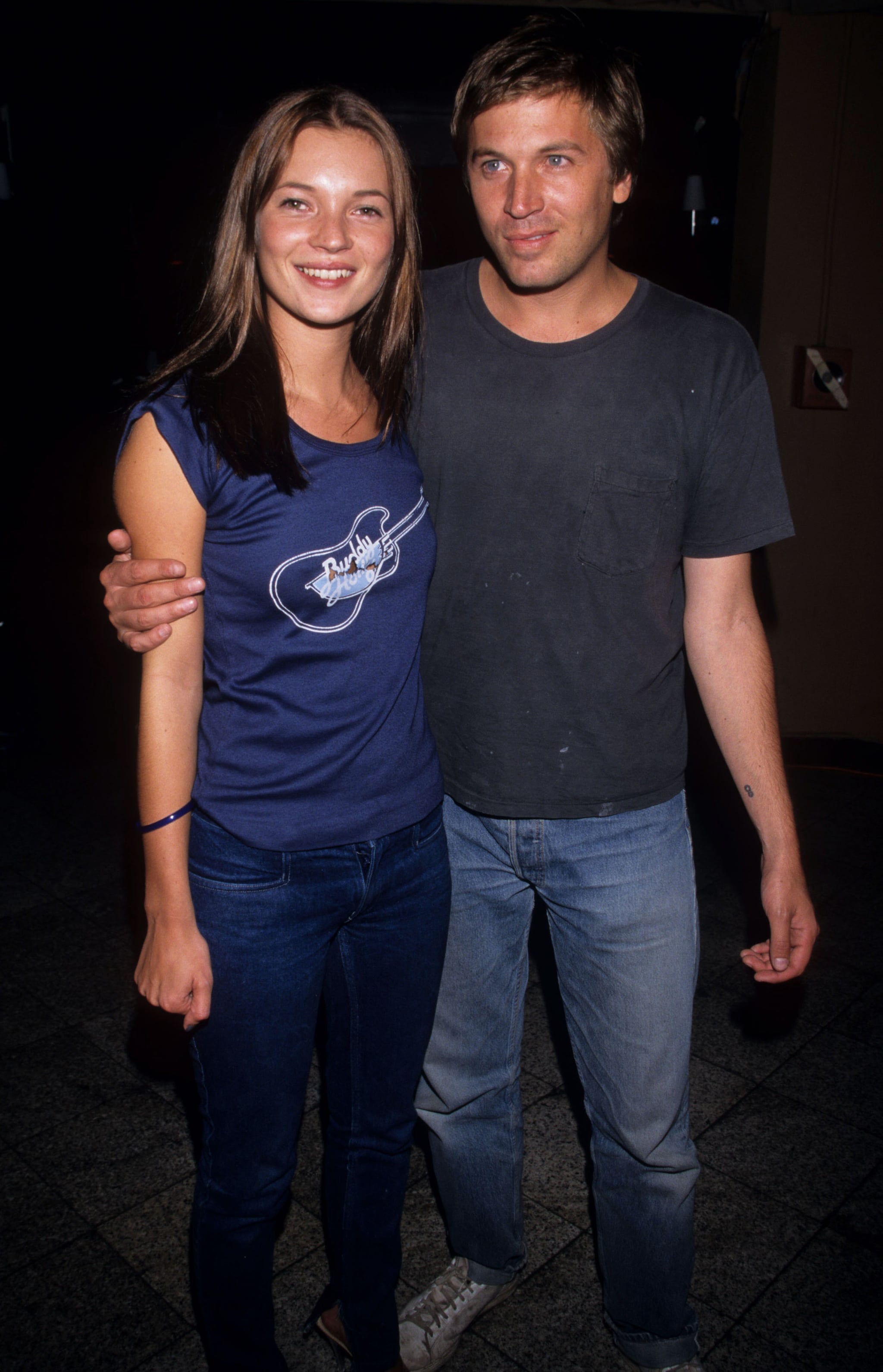 Image Source: Getty Images/Kevin Mazur
Such is the strength of the Second-Hand Moss Effect that when I found out that she had visited Aloe & Wolf in Siena, Italy, (they have a thrilling pic of her on the site itself), I too popped in when I was in the area on holiday. I found an incredible 1980s Céline bag (yes, with the accent!) and thanked my lucky stars that Kate Moss had led me there.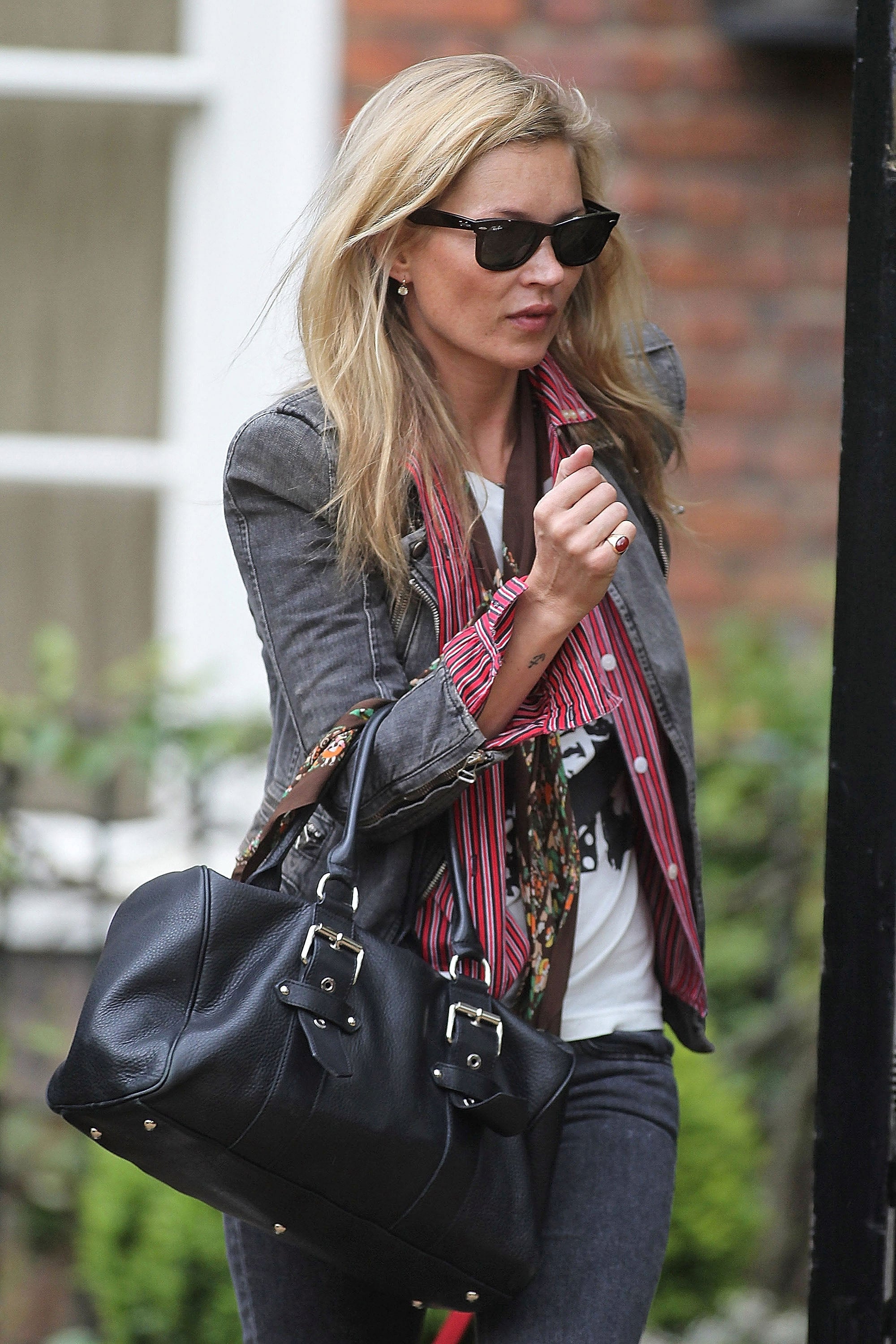 Image Source: Getty Images/TOE/Bauer-Griffin
And because she truly is the Original Thrifter™, Kate promotes the "sharing is caring" approach, and revealed to David Bailey that she donates her archives to the Oxfam and Sue Ryder in Highgate. So next time you think you need something new, maybe take a look at something old — and may the Second-Hand Moss Effect bless you, too.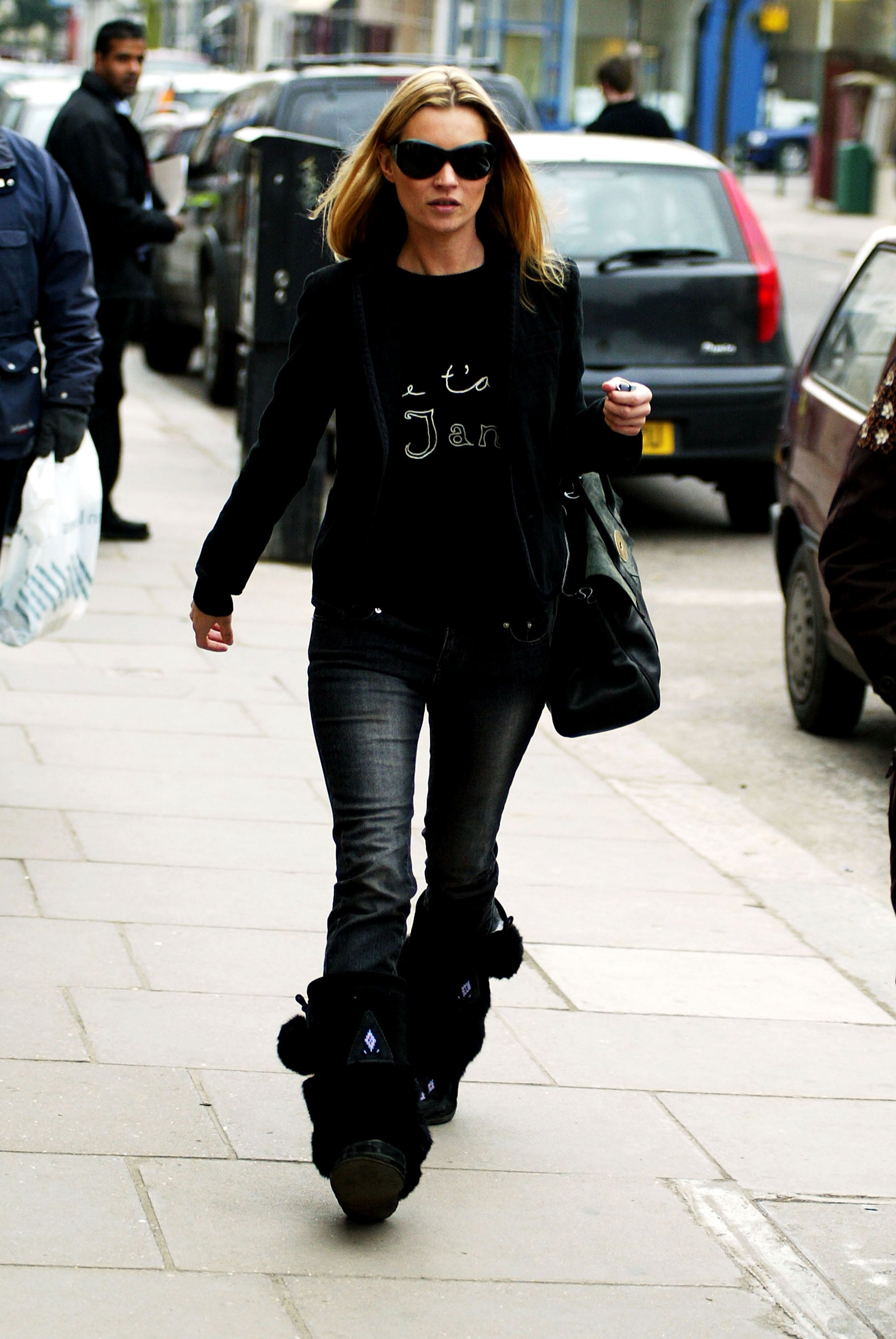 Image Source: Getty Images/Paul Ashby