Alighieri Jewellery Collection in Support of Refuge Charity
Alighieri Launches Charity Jewellery Collection to Support Victims of Domestic Violence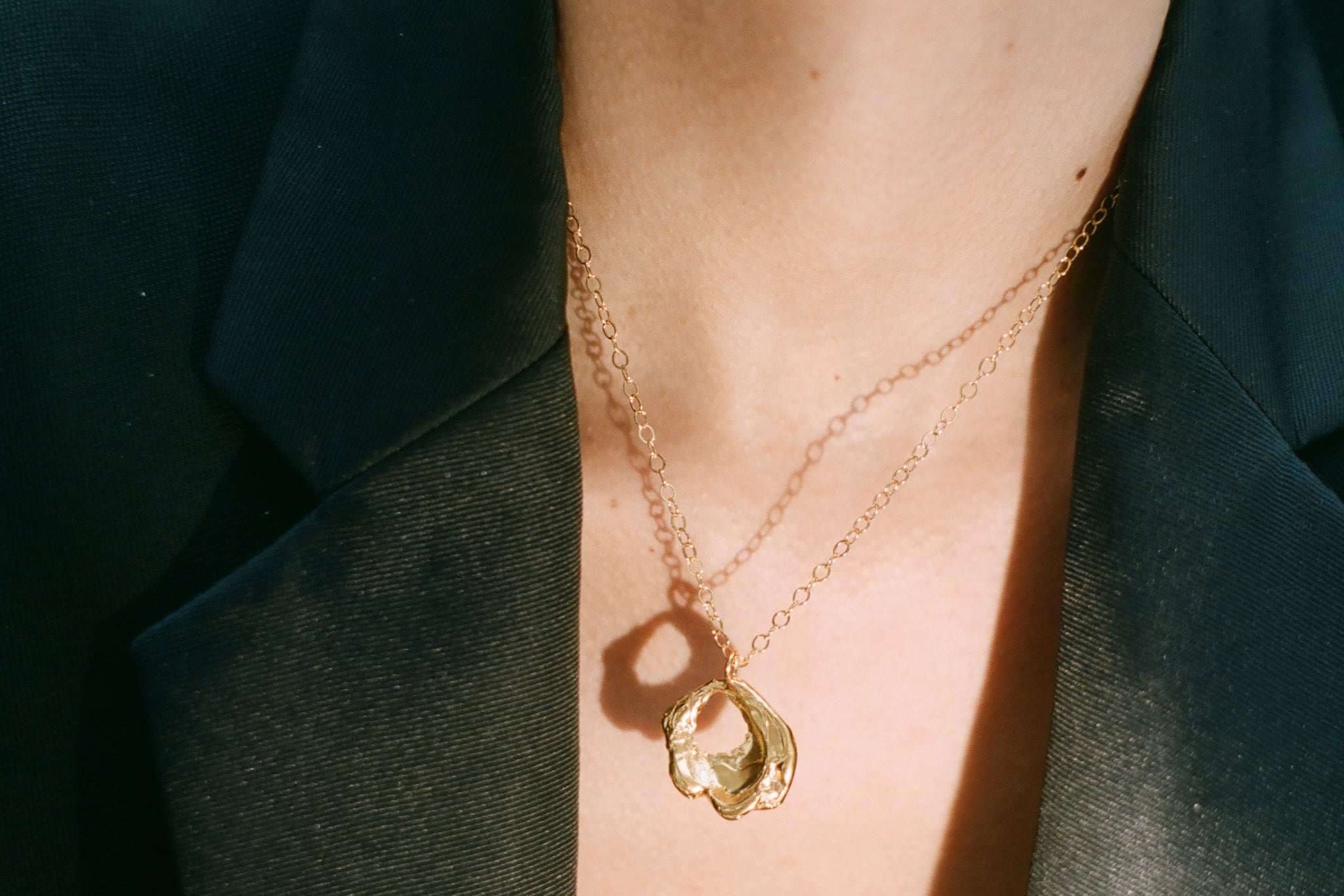 Global cases of domestic violence rose by 20 percent in 2020, with one-fifth of all crimes reported in the UK's first lockdown involving abuse in the home. With many victims still trapped inside with their abuser, British jewellery brand Alighieri responded with a dedicated capsule collection of five necklaces, with 100 percent proceeds going towards domestic abuse support charity Refuge.
Alighieri's founder Rosh Mahtani began a partnership with Refuge in May after hearing about the rise in domestic abuse cases. Since then, the brand donated 10 percent of online sales to Refuge and raised over £65,000 for the charity. To take the support further, Alighieri is launching a charity jewellery collection of five pieces to mark Refuge's 50th anniversary.
The first piece of the collection is The Glimmer of Light Necklace (£210), and represents Refuge's first decade of pioneering work when it opened a safe house in West London for women and children experiencing abuse at home. Each of the five special jewellery pieces will be released individually from the first launch of The Glimmer of Light Necklace on 14 Dec. and throughout 2021 — with all proceeds from sales going towards the lifesaving support that Refuge provides for women and children experiencing domestic violence.
Pre-order The Glimmer of Light Necklace at Alighieri, and watch this space for updates.
Image Source: alighieri.co.uk