Was Emily in Paris Filmed in Paris?
If the Backdrop of Emily in Paris Seems Genuine, It's Because It's Truly Paris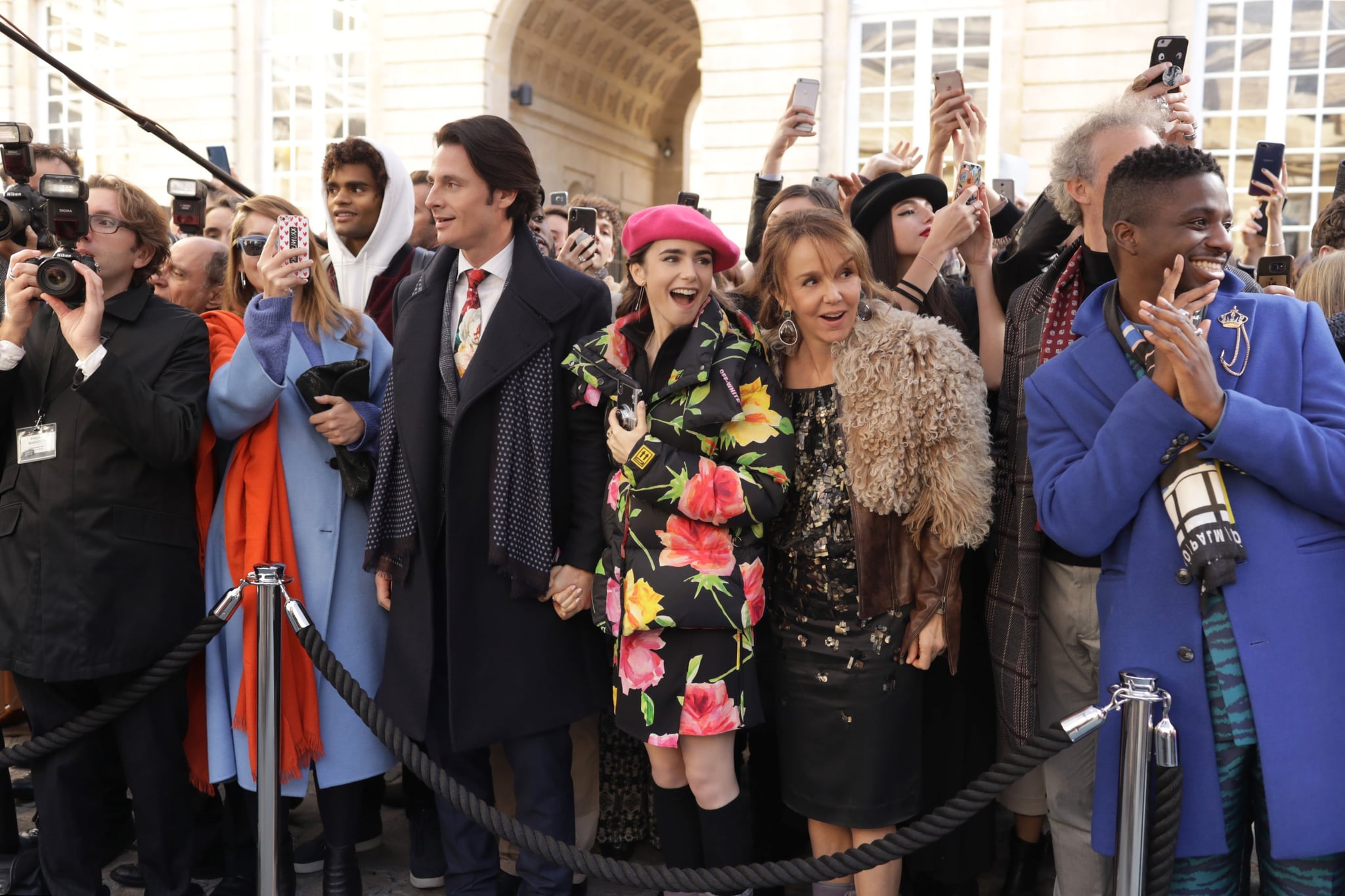 Emily in Paris may be a farfetched look at an American girl getting whisked away to Paris for work only to find major success, lots of hot men asking her out, and nice friends, but there's one very real and genuine thing about the Netflix show: the scenery. The show's creator, Darren Star, really did take production across the ocean to shoot in the City of Lights.
Emily in Paris was filmed at some of the city's most beautiful and recognisable sites. Though Emily's (Lily Collins) interior apartment shots were on a soundstage, the exterior of her building, as well as some of the other locations can be found in the Fifth Arrondisement or the Latin Quarter. You'll recognise the Place de l'Estrapade where Emily is living, a picturesque square in the heart of the neighbourhood. The Pantheon is nearby (which provides a backdrop when Emily is breaking up with her boyfriend back home), as is the restaurant where Gabriel works. Emily's favourite pastry spot is also here, as well as the brunch spot she and Mindy (Ashley Park) frequent.
Paris's beautiful Pont Alexandre III plays the backdrop for the scene where the model drops her robe for the fragrance commercial. The one that Emily had a fit over and convinced Antoine (William Abadie) to rethink his marketing strategy for. The Beaux-Arts bridge spans the Seine and connects the Champs-Élysées area of the city with the path to the Eiffel Tower.
Perhaps one of the most memorable scenes in the whole season is the fashion show takeover in episode nine. It takes place in front of the Monnaie de Paris, which is the French mint. While crowds line the makeshift runway, you can see the gorgeous 18th century building in the background. The show even ventured outside Paris when it visited Camille's (Camille Razat) family. According to CN Traveller, those scenes were shot in Le Chateau de Sonnay outside Tours, which is about 175 miles southwest of Paris.
There's no word yet on if Emily in Paris will get a second season, but we hope it happens and that production heads back to the City of Lights, if nothing else, just so we can admire one of the most beautiful cities in the world.