Victoria Scone Opens Up on RuPaul's Drag Race UK Episode 2
Last Week's Drag Race UK Episode Addressed Body Image and Bullying in a Powerful Work Room Chat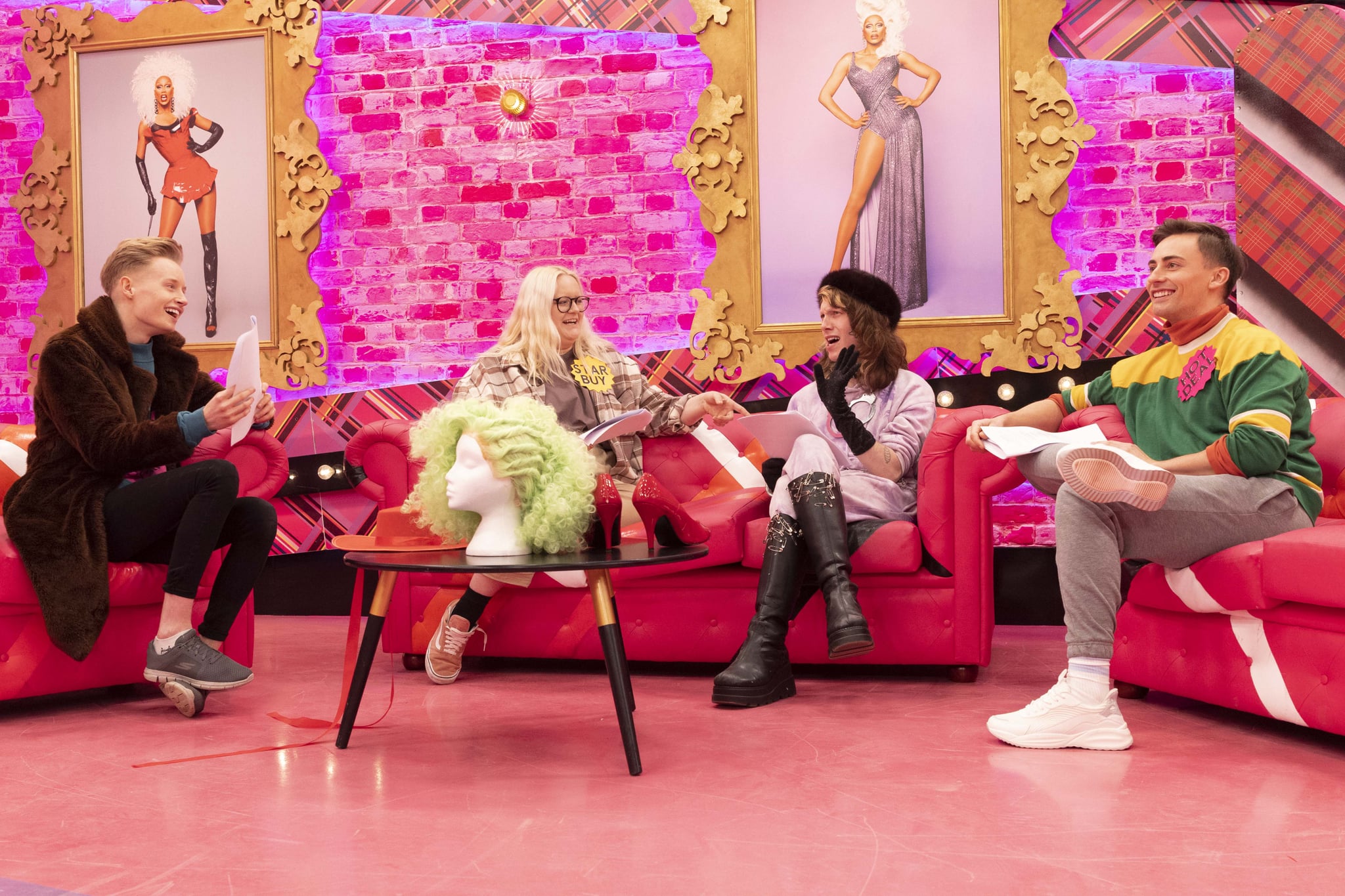 This week's episode of RuPaul's Drag Race UK served as an important reminder for viewers that you never know what someone's been through, or what words could act as a trigger for them. The show began with a mini challenge called "RuPermarket Sweep", in which 19-year-old Krystal Versace was tasked with handing out sale stickers to her fellow contestants that she felt best described their personalities. Versace gave the "Star Buy" sticker to Victoria Scone, stating that the sticker wasn't because she was Krystal's biggest competition — which was what it was supposed to mean — but just for being "the biggest" person on the show. It was a comment that Scone declared (quite rightly) as unnecessary, and that the other contestants felt was rude and uncalled for.
After the mini challenge, the comment then resulted in an important discussion surrounding body image and bullying. Initiating the conversation, Scone opened up about her previous battles with bulimia and a struggle to accept herself as she was growing up in the dance world. She explained to Versace, who later apologised for the comment, that while she is happy in herself and accepting of her body, others may not be, and that it's important to choose our words carefully. The conversation then extended to the other queens, who also opened up about some of their struggles. Vanity Milan shared that she'd previously been called the "darkest sheep" in the family, due to her skin colour, whilst Elektra Fence explained that she'd been bullied for her freckles growing up.
I love every curve, lump, bump, stretch mark, scar & discolouration.
Without this beautiful vessel I wouldn't be standing here where I am today. @dragraceukbbc #DragRaceUK pic.twitter.com/Btw51r8zV9

— Victoria Scone BLACK TRANS LIVES STILL MATTER (@VictoriaScone) September 30, 2021
As always, deeply personal experiences are shared in the Drag Race dressing room, and the show continues to be a safe space in which the queens can reflect on their past struggles and find comfort in each other. Most importantly though, it continually teaches us the value of being kind and considering the journeys that others may have been on before judging them.
If you or someone you know is struggling with disordered eating or an eating disorder, Beat has resources available including a helpline at 0808 801 0677 as well as a one-to-one web chat service. If you are in need of urgent help for yourself or someone else outside of Beat's helpline hours, call 999 or contact The Samaritans at 116 123.
Image Source: BBC