Who Is "H" in Line of Duty? The Fourth Man is Identified
Who Is "H" in Line of Duty? The Fourth Man's Been Under Our Noses All Along
Watch out! This post contains spoilers.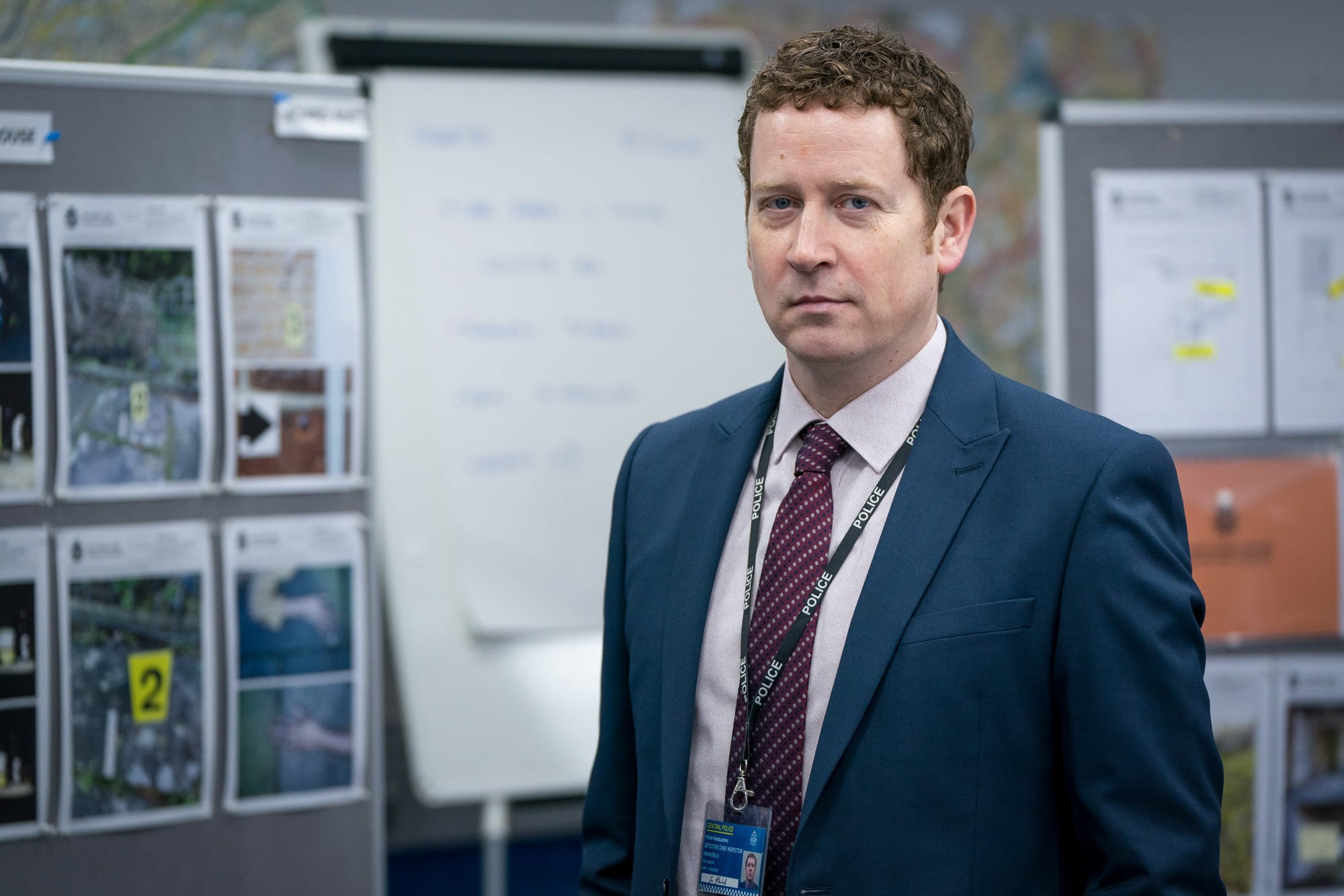 Update (3 May 2021): In the series 6 finale, the identity of "H", also known as "the fourth man" was finally revealed, and it's someone who was both expected and unexpected at the same time: Detective Superintendent Ian Buckells (Nigel Boyle). He was finally caught after AC-12's DC Chloe Bishop (Shalom Brune-Franklin) did some digging into old police records for any instances of the misspelled word "definate". The incorrect spelling was known to be used by "H" over the past several seasons, and after combing through files they previously were unable to, DC Bishop and the forensic linguistics team also found the misspelling in files written by Buckells over the years. Additionally, AC-12 found a secret laptop stashed in Buckells's prison cell, a device he had used to message DCI Jo Davidson (Kelly Macondald) to "get rid" of DI Kate Flemming (Vicki McClure) and to later arrange Davidson to be killed as well. His motive? Disappointingly to both AC-12 and Line of Duty fans, Buckells simply did it all for the money to finance his lavish lifestyle that he had managed to keep hidden.
Original post (30 April 2021): It feels like all roads have been leading here, and the culmination of not just months but years of speculation could finally see Sunday's Line of Duty series six finale reveal the identity of the elusive "H". The codename refers to one of four senior members of the police force, all of whose affiliation with organised crime groups (OCG) mean they hold significant power to facilitate corrupt behaviour within the force, and we know three out of four of the members have been identified: ACC Derek Hilton (Paul Higgins), DI Matthew Cottan (Craig Parkinson), and Senior Legal Counsel Gill Biggeloe (Polly Walker).
The final part of the quadrant, or "the fourth man", as they have come to be referred to, has so far eluded AC-12 and led to frantic armchair detective work and conspiracy theories from fans. In the words of the Gaffer: Jesus, Mary, and Joseph and the wee donkey, let's move this bloody thing along before it drives us all around the bend, and can we just be given the identity of "H" please? Let's run through the top suspects who have potential evidence against them that could lead to them being outed as "H" during what's bound to be an explosive finale episode.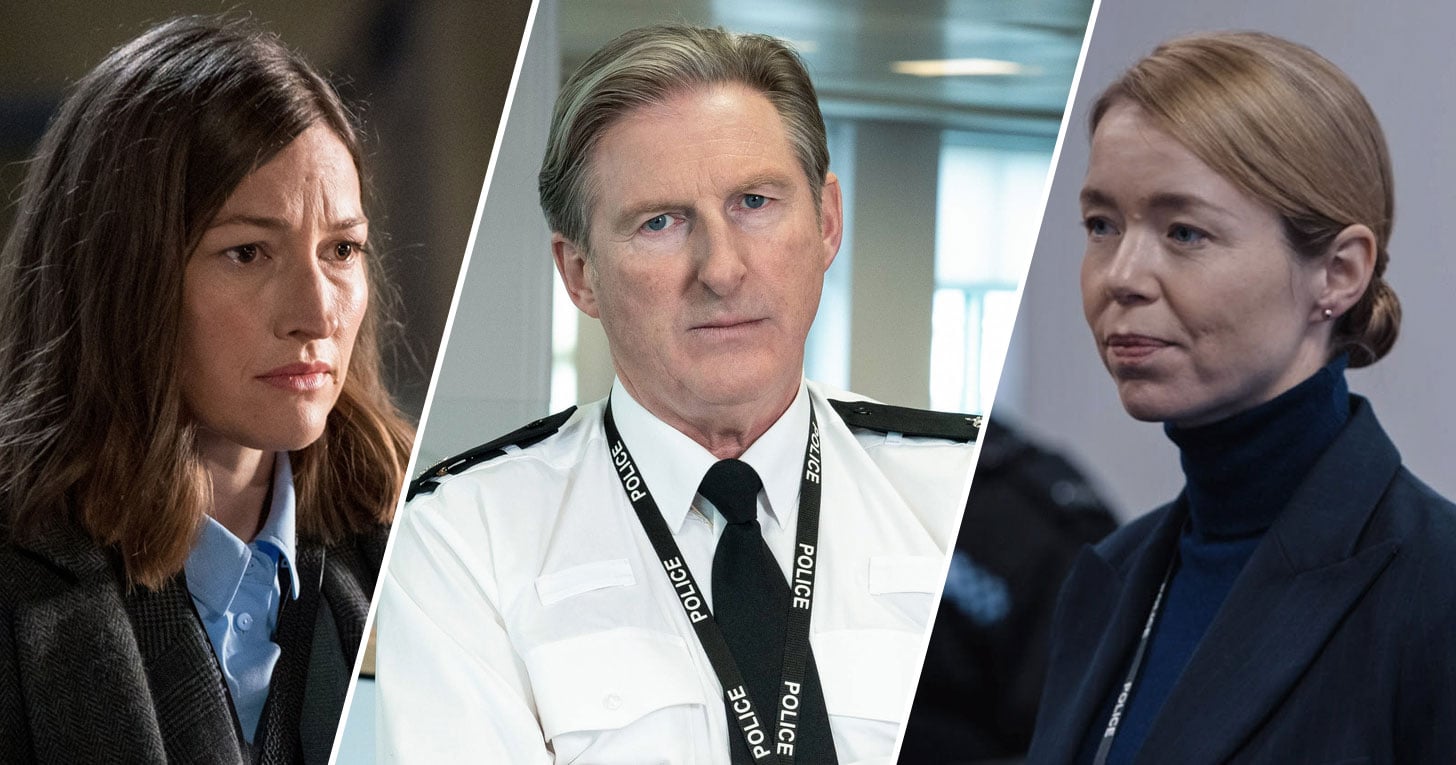 Chief Constable Philip Osborne
Described by Hastings as "a bare-faced liar promoted to our highest office", CC Osborne (Owen Teale) remains pretty high on the "H" suspect list. If you can remember back to series one, we were first made aware of Osborne as leader of the Counter-Terrorism Unit, which DS Steve Arnott (Martin Compston) was a part of. After his unit wrongly gunned down an innocent man during a raid, Osborne demanded his team lie that the innocent suspect was armed and dangerous — a lie that Arnott refused to corroborate, leading to his removal from the unit and thankfully for us, seeing the light as being better suited to anticorruption than antiterrorism.
Osborne quickly and mysteriously rose through the force ranks following this event and largely disappeared from our screens throughout later series, only occasionally reappearing in video footage to stamp out any thoughts of police corruption during press releases and video conferences. He has reappeared during the current series, with ties to the very bent Marcus Thurwell and links to the Sands View boys home coverup of series three, and now implicated in the coverup of the Lawrence Christopher case of the current series and the subsequent murder of journalist Gail Vella (Andi Osho), who was about to expose the corruption surrounding the case.
Is DSU Patricia Carmichael "H"?
This supercilious, smirking villain has been responsible for many curious actions that put her right up there at the top of the "H" suspicion tree. Although Anna Maxwell Martin, who plays Carmichael, was forced to laughingly debunk a myth that her character was tapping out H in Morse Code during last week's episode, the evidence remains stacked against her. Being placed in charge of the newly merged anticorruption units could be evidence in itself, as previous series have shown that anyone put in charge of anything in LOD has usually been put there to facilitate or cover up something dodgy. She is also quick to derail any line of inquiry or interview that begins to lean towards talks of police corruption, or the potential "H", shutting it down with her familiar icy brand of sarcasm.
Fan sleuthing also found that when Arnott visits corrupt lawyer Jimmy Lakewell (Patrick Baladi), desperate for answers to the Gail Vella murder, he cryptically urges him to "look beyond the race claim". Once it had been pointed out that race claim is an anagram of Carmichael, but missing the valuable letter of "H", fans needed no more convincing and really ran with this theory with gusto.
Is Marcus Thurwell "H"?
His name has only recently appeared in series six, but it has already had a huge impact on the search for the fourth man. Marcus Thurwell (James Nesbitt) was Senior Investigating Officer in the case of Lawrence Christopher, whose death in police custody had been covered up to prevent exposing institutionalised racism within the force — a fact that Gail Vella's reporting would have potentially shed light on. Along with CC Osborne, Thurwell was also an officer on the Sands View case, where paedophilia was covered up and other high-ranking officers were found to have been both partaking and assisting in the crimes. Having taken early retirement, Thurwell was hiding out in Spain, and the Christopher case brought him onto AC-12's radar. Once his dodgy links to previous cases were revealed to them and cyber expert Amanda Yao (Rosa Escoda) found that the OCG member communicating with DSU Jo Davidson (Kelly Macdonald) has an IP address linked to Spain, it's looking increasingly likely that Thurwell has been pulling OCG strings from abroad.
Don't be fooled by armed Spanish police "finding" his and his wife's bodies at the end of the last episode — fans are already on that one. Grainy footage shows a partially masked officer pointing to the bodies, who looks suspiciously like Thurwell himself. If the officer isn't Thurwell, it also wouldn't be surprising for Thurwell to plant two bodies in his place and hot foot it to safety. Watch this space.
Is DSU Jo Davidson "H"?
Critics appear less convinced about the possibility of Davidson being the fourth man (or woman). But let's break this down. She certainly has the family background for it — she was born into crime-lord royalty by being related to the big OCG boss from series one, Tommy Hunter (Brian McCardie). However, Davidson did get the shock of her life when it was revealed to her that Hunter, whom she thought was her uncle, was actually both her uncle and her father. Her story went that she was hidden from the criminal life and protected by her mother until the age of 16, when Hunter tracked her down and recruited her for a life of bent coppering. During her emotional AC-12 interview, she continually asserts a desperate need to not be bent and had viewers convinced that she was just an unfortunate puppet and victim of her parentage. However, if you think about it, she is quick to throw ex-girlfriend PC Farida Jatri (Anneika Rose) under the bus by planting burner phones in her house and does have a bit of a cry about having to top DI Kate Fleming (Vicky McClure) but is still willing to do it. Could her "please believe me, I'm good and just wanted to lead a straight life" act have been just that, an act? With the twists and turns we are used to from LOD, it would be unsurprising to find that her interview performance was an elaborate ruse to detract from her "H" status.
Others Have Been Implicated as "H"
"H"-related accusations have been thrown at pretty much every cast member of the show. Even Superintendent Hastings (Adrian Dunbar) has come into the frame, but Mother of God, we will not have it that it's been the gaffer all along, move along and thank you, next. Fans have wildly also pinned suspicion on both Arnott and Fleming, and the Fleming argument does have a little weight this series, with her sometimes-perplexing decisions and having her actions staged as leaning towards being in cahoots with Davidson. It turns out she just really wants to make an impression in her new role and move on from AC-12. Fingers were also pointed at Steph Corbett (Amy De Bhrún) because an "H" was spotted on one of her kitchen tiles . . .
Well, it's certainly been a ride, and the countdown is on — not long to wait now until the big reveal, and if it doesn't happen, Jed Mercurio might have to go into hiding.
Image Source: BBC