Adrian Dunbar on If There Will Be a Line of Duty Season 7
Jesus, Mary, and Joseph and the Wee Donkey, Did Adrian Dunbar Just Hint at a 7th Line of Duty Season?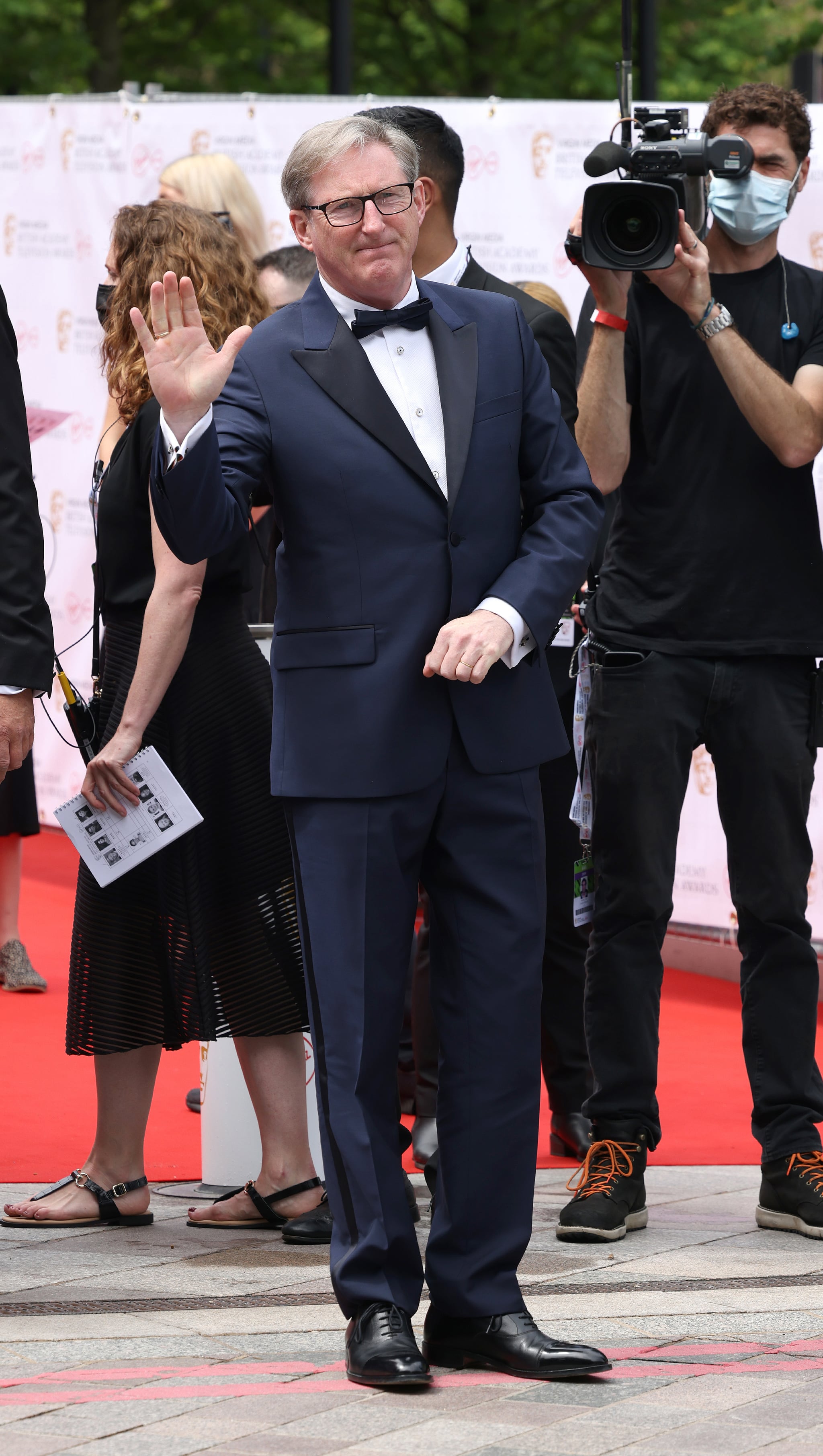 Image Source: Getty / Ricky Vigil M
We may have finally found out who "H" was this year, but there's no denying that the Line of Duty season six finale was divisive. It left some fans seriously disappointed and some fans thinking about the ending as creator Jed Mercurio's genius way of creating a metaphor for today's politics. What it left us all wondering, however, is whether or not we're going to get a seventh season.
Neither the BBC nor Mercurio has confirmed or denied another season being in the works, which leaves many of us LOD fans with some hope that it might be in the cards. Although the cast have always been good at keeping the show's secrets, Adrian Dunbar may have just very subtly hinted at the fact we might get a seventh season.
Whilst he was attending the 2021 BAFTA Television Awards, host Tom Allen asked Dunbar what it was like being one of the five people who knew who "H" actually was. "Absolutely, we knew who 'H' was . . . and I mean, you know, I mean there may be a way to go with all of that, we don't know yet, do we? I mean, there are a lot of rumours, who knows?" Dunbar said.
"You're really good at evading serious questioning on this," Allen said, laughing, to which Dunbar replied: "I just thought I'd give you something there."
Then Allen got straight to the point and asked if we're going to get another series soon, to which Dunbar replied, "Don't know about that, whether we see another series. I'm sure everybody wants one; we certainly want one." You can watch the entire interview in the clip below and decide for yourself what exactly Dunbar was giving away (or not giving away).
Jesus, Mary and Joseph and the wee donkey... It's @Line_of_duty's Adrian Dunbar on the Red Carpet of the #VirginMediaBAFTAs 🚨 pic.twitter.com/sciqZXunDP

— BAFTA (@BAFTA) June 6, 2021