Lil Nas X Was Almost Cast on Euphoria
Lil Nas X Turned Down a Role on Euphoria, Now We're Left Wondering What Could've Been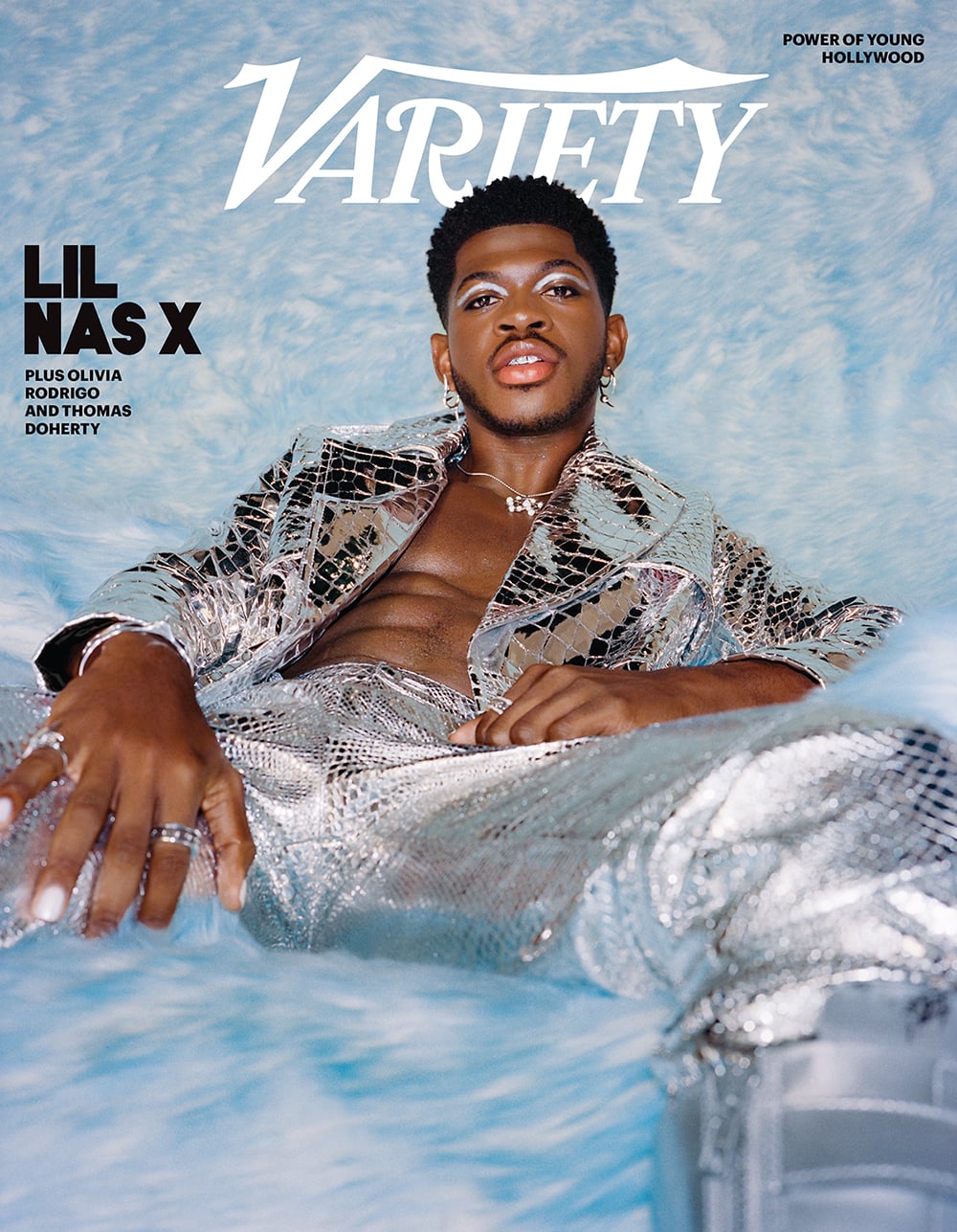 Due to the cinema-level quality of each of Lil Nas X's music videos, it's no surprise that he would be sought after for acting gigs. What is surprising, is that the 22-year-old rapper turned down a role on HBO's hit series Euphoria. "I was actually going to do Euphoria, but I didn't want to take time away from finishing my album," he said to Variety as one of their "Power of Young Hollywood" cover stars. "I definitely want to get into acting, but I feel I have to give it my all, and I want to focus on music for right now. I want my first movie to be amazing."
Movies have also had a big influence on Lil Nas X and his music, with one of the most recent being 2017's Call Me By Your Name. "I saw it at home while I was beginning to make my album [Montero," he shared. "And I was really happy to see such an artsy gay film, you know? I used it as a subtitle because I felt like that ["Montero (Call Me By Your Name)"], like even before I added in lyrics, sounded like that movie, taking sounds from Indian music, Arabic music, African music."
"I definitely want to get into acting, but I feel I have to give it my all."
After the releases of the somewhat controversial videos for "Montero" and "Industry Baby," Lil Nas X was able to bond with his father in a way he hadn't before. "People were definitely talking to him online, but I feel like after the [controversial] videos is when my dad became the most supportive of me," he continued. "Before that, it was something we never really talked about. But after he gave it some time, he believed in me even more. I mean, it wasn't that reaction when he first [saw the video], but you know, we got there!"
Lil Nas X isn't entirely sure what his future holds, both for his personal and professional life. "I'm always trying to give people a show . . . while also pointing out the flaws in society," he explained. "I have a goal in my head for where I want to be, but my entire life and career has been just going in and winging it. Some things work really well and some don't work at all, and a lot of them are very much last minute — like, I planned the BET kiss literally a day or two before it happened." Now that Montero is closer to release, we're crossing our fingers that another role on Euphoria could be in the cards. Until then, Lil Nas X will continue to "wing it" while using anything that comes at him as an "advantage, even things that others may see as a disadvantage."