Last Christmas Video Interview
All We Want For Christmas Is This Video of Emilia Clarke and Henry Golding Singing Festive Songs
Two hours of Emilia Clarke carolling and Henry Golding being his charming onscreen self, all wrapped up into a Christmas-themed rom-com? That's pretty much our idea of the perfect festive season guilty pleasure. So to celebrate the release of Last Christmas, we sat down with the stars to see just how well they actually know the most iconic Christmas carols.
Clarke and Golding quizzed each other as they tried to guess which song a holiday lyric was from, including the classic "Winter Wonderland" . . .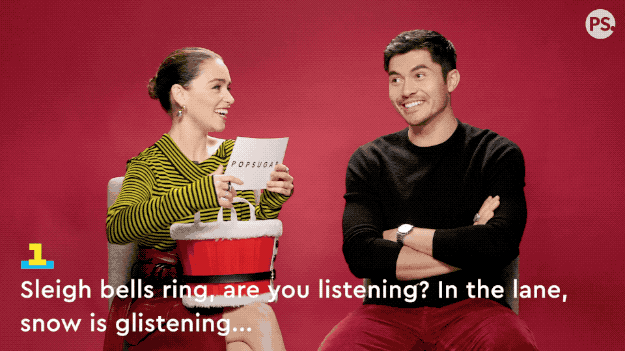 . . . and the official song of the season, "All I Want For Christmas Is You."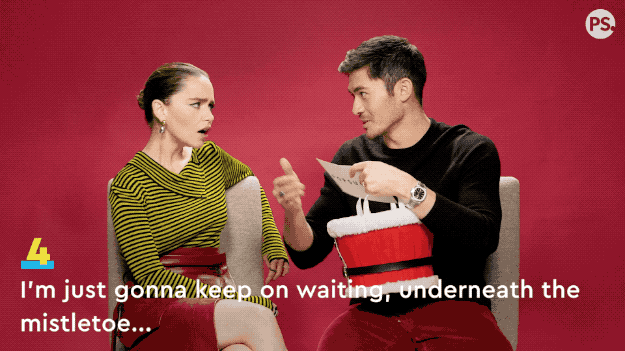 Watch the stars hilariously sing their way through the challenge in the video above, and catch Last Christmas in cinemas everywhere on Nov. 15!
— Additional reporting by Kelsie Gibson