ITV's Sanditon Has Been Renewed For 2 More Seasons
Sanditon Fans, Rejoice: The Historical Drama Is Returning For 2 More Seasons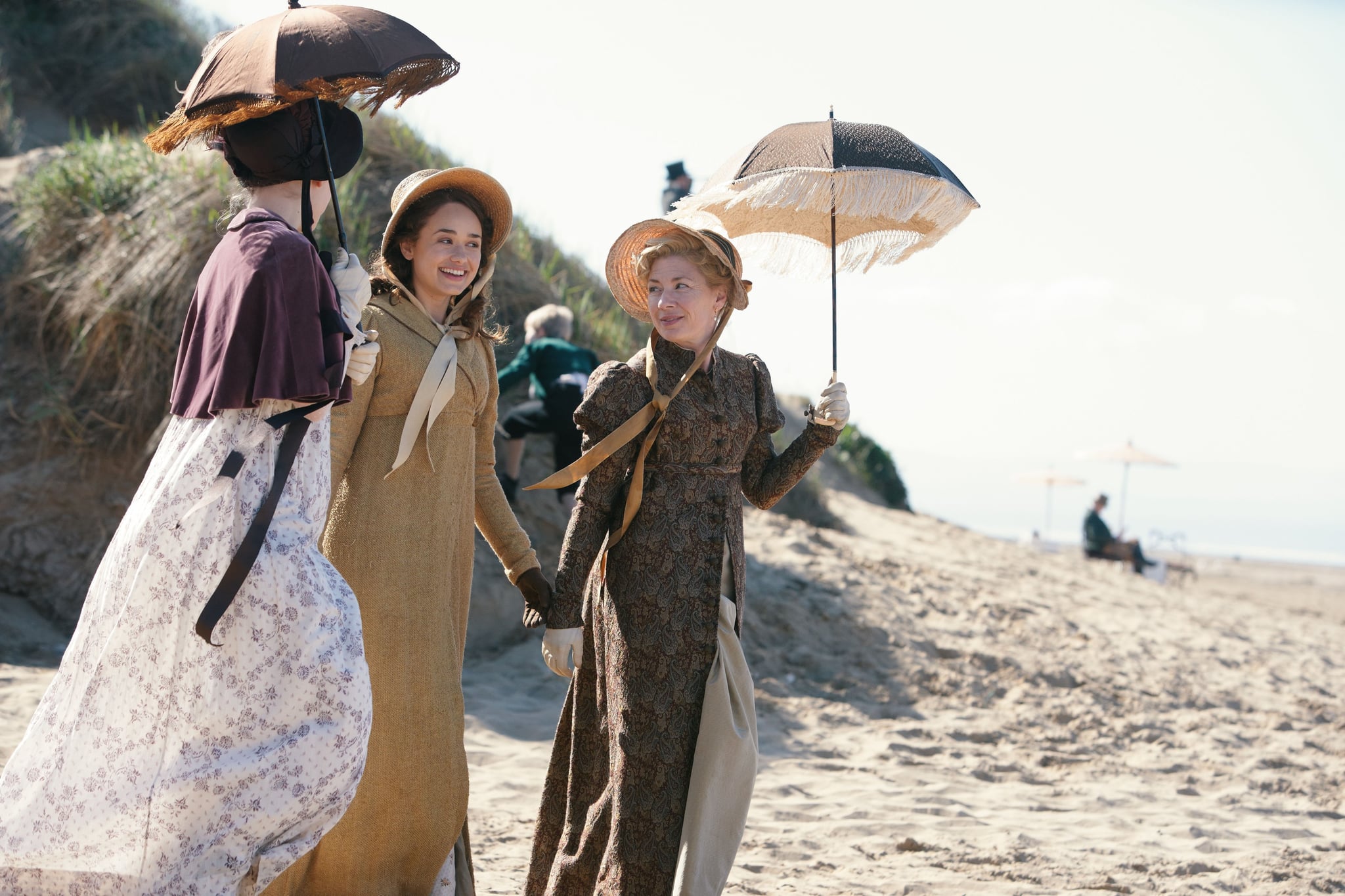 Image Source: Everett Collection
Fans of ITV's Sanditon are in for a wonderful surprise. The eight-part historical drama, released back in 2019, was based on an unfinished novel by Jane Austen, of which only 11 chapters had been completed before the author's death in 1817. Screenwriter Andrew Davies, leading the television adaptation of the unfinished novel, used the available work to finish writing the characters and imagine how their stories would end. Critics were sceptical but were proved wrong when the show was a big hit, making it all the more surprising when Sanditon was cancelled after one season. Two years later, however, in a surprising twist, ITV announced that the drama will be returning for two more seasons.
The first series follows Charlotte Heywood (Rose Williams), who spends a summer in the sleepy seaside town of Sanditon, which a resident and friend of Charlotte's family, Thomas Parker (Kris Marshall), hopes to modernise and turn into a fashionable resort. Thomas Parker's brother Sidney (Theo James) quickly becomes a love interest for Charlotte, with the two looking set to marry. When an uninsured building of Thomas Parker's catches fire, he decides the financial security of the family lies with Sidney marrying a wealthy heiress. Fans were outraged that Sidney goes along with this plan, denying them a happy ending for him and Charlotte. It left a bitter taste for some.
The surprise news that the series is set to return was announced by the Sanditon Instagram page, sharing a photo of actor Williams as Charlotte, with the caption, "You are cordially invited to return to the finest seaside resort... #Sanditon WILL RETURN for a second AND third series on @masterpiecepbs, @britbox_uk & @itv!" Potentially dampening the excitement that the show is headed back to our screens is the news that James will not be reprising his role as Sidney Parker, with the actor citing his happiness with the atypical "broken fairytale" of the central love story's ending. Whether this means the character will be recast or the writers will find a different path for the show's leading man currently remains a mystery.
Regarding the potential storylines, Red Planet Pictures has said, "The drama will continue to follow the high-spirited and independent heroine, Charlotte Heywood as she returns to the picturesque coastal resort of Sanditon. Charlotte's journey is one thread of an intricate tapestry of compelling stories full of intrigue, excitement, and romance. Against the backdrop of beautiful vistas, familiar faces return and new inhabitants are introduced — all of whom will be having adventures as joyous and surprising as the seaside town itself."
The new series will first air as a BritBox UK exclusive before moving to ITV. Release dates for both channels are yet to be confirmed, although filming is set to begin this year in Bristol.