Isabella Pappas on Her Breakout Role in ITV's Finding Alice
Finding Alice: Actor Isabella Pappas Opens Up About Her Breakout Role on ITV's New Show
Watch out! This post contains spoilers.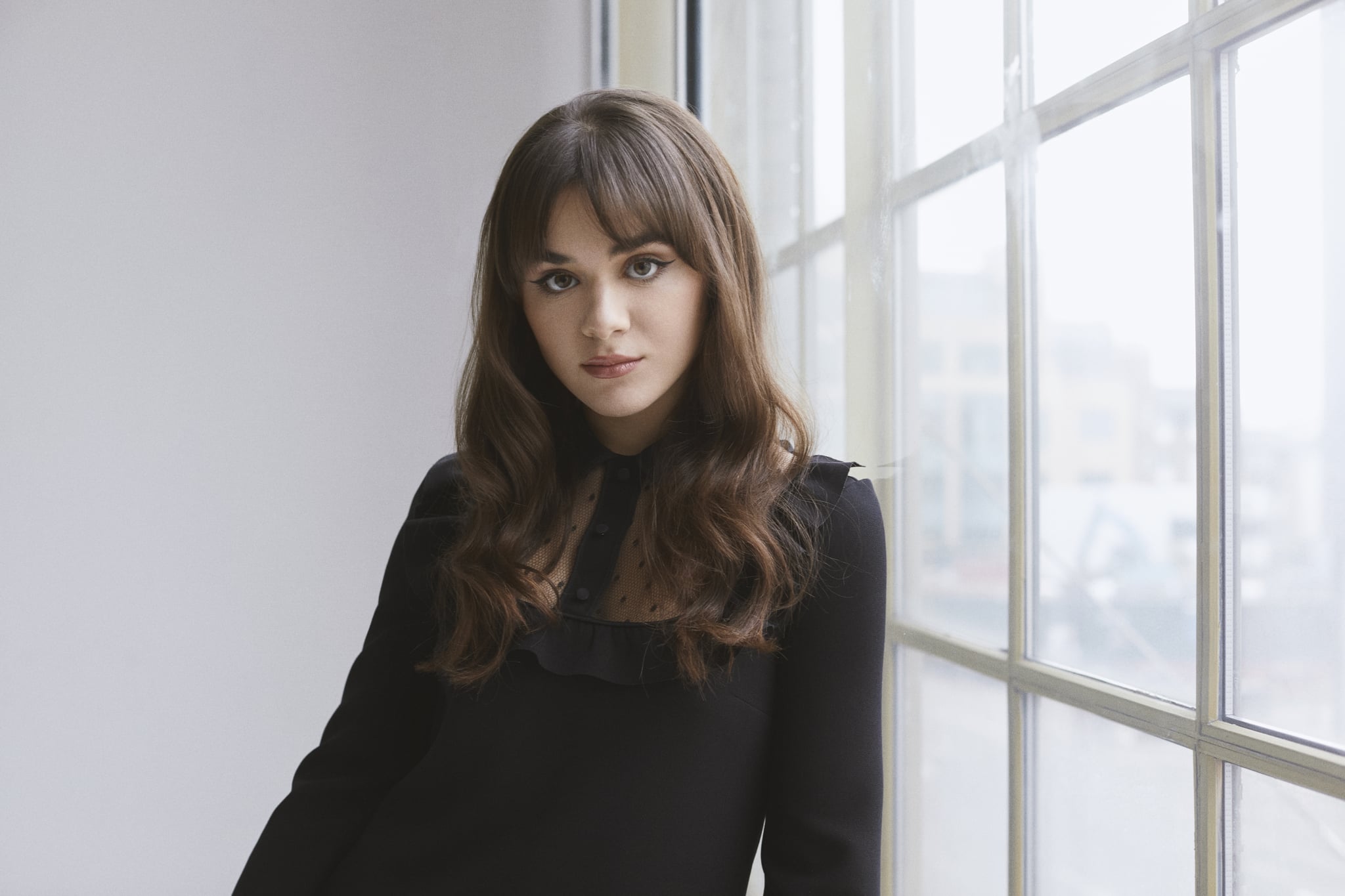 Finding Alice is the latest ITV show to have us hooked, and, with over nine million viewers tuning in, it's no surprise to hear the dark comedy has won praise for its perfect balance between humour and drama. If you are one of the viewers, you would certainly recognise its youngest star, actor Isabella Pappas, who plays Charlotte, the teenage daughter in the show — which consists of the most star-studded cast the channel has seen in recent times.
Although not new to acting — Pappas has appeared both on stage and in the TV miniseries Paranoid — being a part Finding Alice was huge job for the 18-year-old to undertake. It's not every day that you get to have the iconic British actress Keeley Hawes (who also helped create the show), play your onscreen mother; and the likes of Joanna Lumley and Nigel Havers as your onscreen grandparents. Surely, that was a completely daunting and overwhelming experience I asked Isabella about as we chatted over Zoom.
"The cast are obviously so experienced they helped me prepare for my role enormously. I actually think I forced myself to act better because I knew this was a huge challenge, and I felt motivated to do my best."
"When I got the part, I couldn't believe it when I found out Hawes was to play my mum and Joanna and Nigel my grandparents! It's unreal," Pappas said from her London home, where she lives with her pilot father, and mother, who is an autism specialist. "The cast are obviously so experienced, they helped me prepare for my role enormously. I actually think I forced myself to act better because I knew this was a huge challenge, and I felt motivated to do my best."
For those yet to watch the show, Finding Alice is the story of a family experiencing grief and discovering secrets left behind whilst learning to deal with it all. For someone who describes herself as being a very emotional person in real life, Pappas admitted her character was even more challenging to play as it is the opposite of her in real life. "My character Charlotte is an emotionally stifled girl who feels her only way to keep sane is to bottle up her emotions to keep from falling apart. As well as losing her father, she has to now watch her mother spiral trying to keep the life they once had intact," she said. "Charlotte and I couldn't be more different. I am very emotional, like most people in the acting industry are."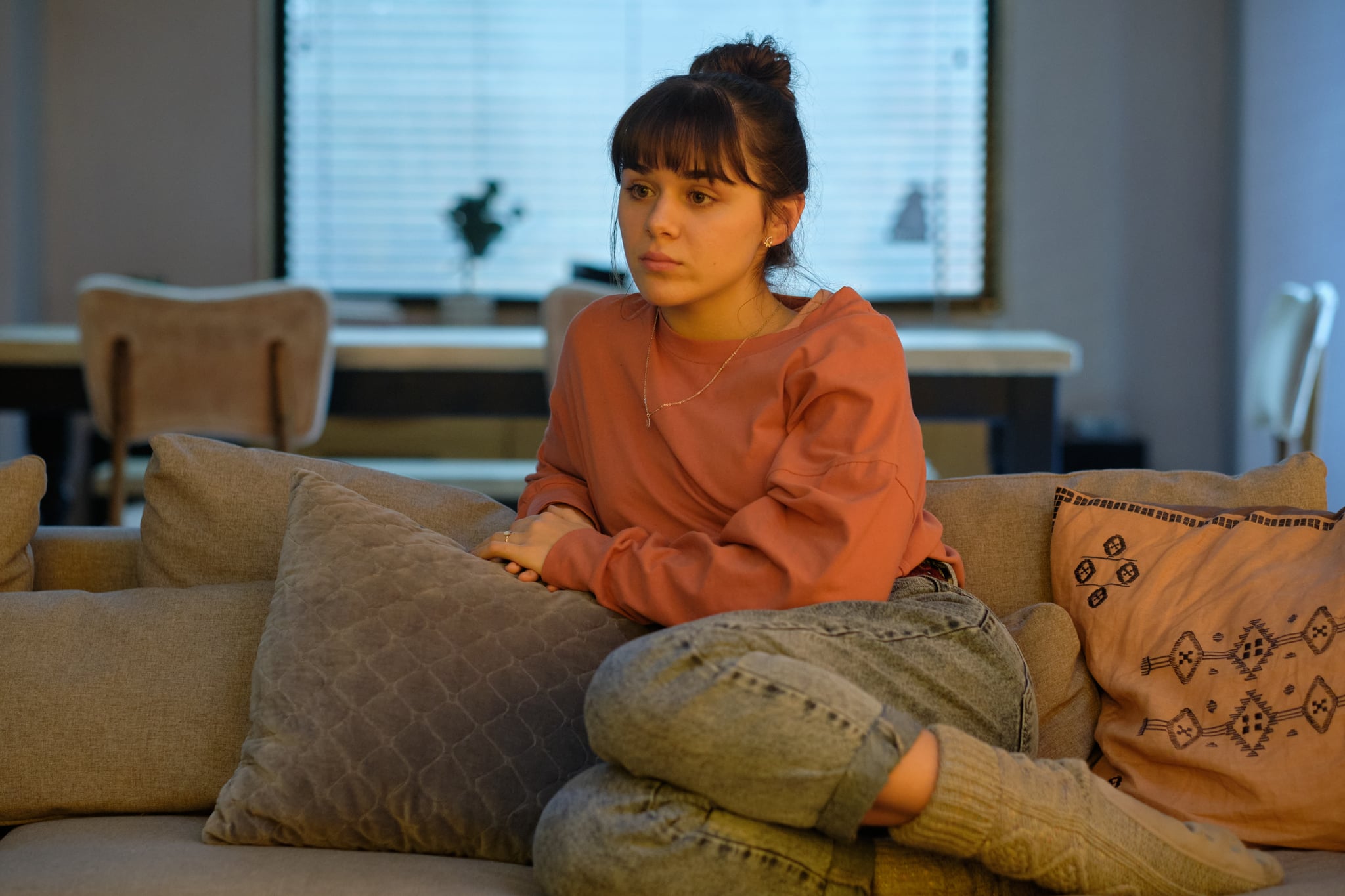 Image Source: ITV
But what about the scenes where Charlotte cries? Tears on camera must be difficult to create, even for a normally emotional person? "Before the show, I lost my aunt, who I was extremely close to, so going through grief in my real life helped me play the part," Pappas admitted. "Also, I was so emotionally involved in my character that crying was easy to do. You have so much built-up emotion anyhow, it is easier than you think."
As her cold-hearted grandmother on the show, Pappas is quick to point out that Joanna Lumley was "utterly divine", nothing like the nasty and cold character she plays in the show. And Keeley Hawes, whom she spent almost every part of the six-series show on camera with is "an absolute angel", she continued. "I still have to pinch myself that I am in a programme with such an incredible cast."
So, what advice would you give to youngsters keen to follow an acting path, I asked? "One thing I have learnt is to never give up and always follow your dreams. I mean look at me! I was rejected so many times in the past for various acting roles and still cannot believe I had this opportunity. Never, ever let rejection define you. Working alongside side such experienced actors, I was so lucky to learn from them. We spent so much time together filming, it was like a second family to me."
In some ways, Finding Alice is a hard watch. It's a drama about death and grief and lies. Isn't that heavy stuff, especially for an 18-year-old, I asked Pappas. "That's why having a good acting background, doing drama classes, and self-tapes plays such an important part of your training. Most of my friends are at university, so I learnt from an early age if I wanted to pursue acting, I would have to accept I'd be following a different career path to most of my friends in life," she said.
And on the subject of life (and death), I was keen to know if there were any backstage secrets or amusing memories she can share from the show. There is one scene, Pappas told me, which she couldn't stop laughing at. "For anyone who has seen the show, when we bury my father, we dig a hole in the ground and the coffin is gently laid down. Well, behind the scenes, it was such a windy day that the box kept bashing against the sides of the hole, which was superfunny to film. The sense of humour amongst the cast was brilliant and really lightened up the mood of what was a very long and emotionally draining day of filming."
As I talked to Isabella, I could sense the excitement in her voice when I asked her if a second series is on the cards . . . Surely, those rumours must be true? "That would just be the dream," she told me. And, I guess the ongoing nightmare for Charlotte, who will no doubt go on to unravel more secrets in her complicated on-screen family.
Watch all six episodes of Finding Alice on ITV Hub.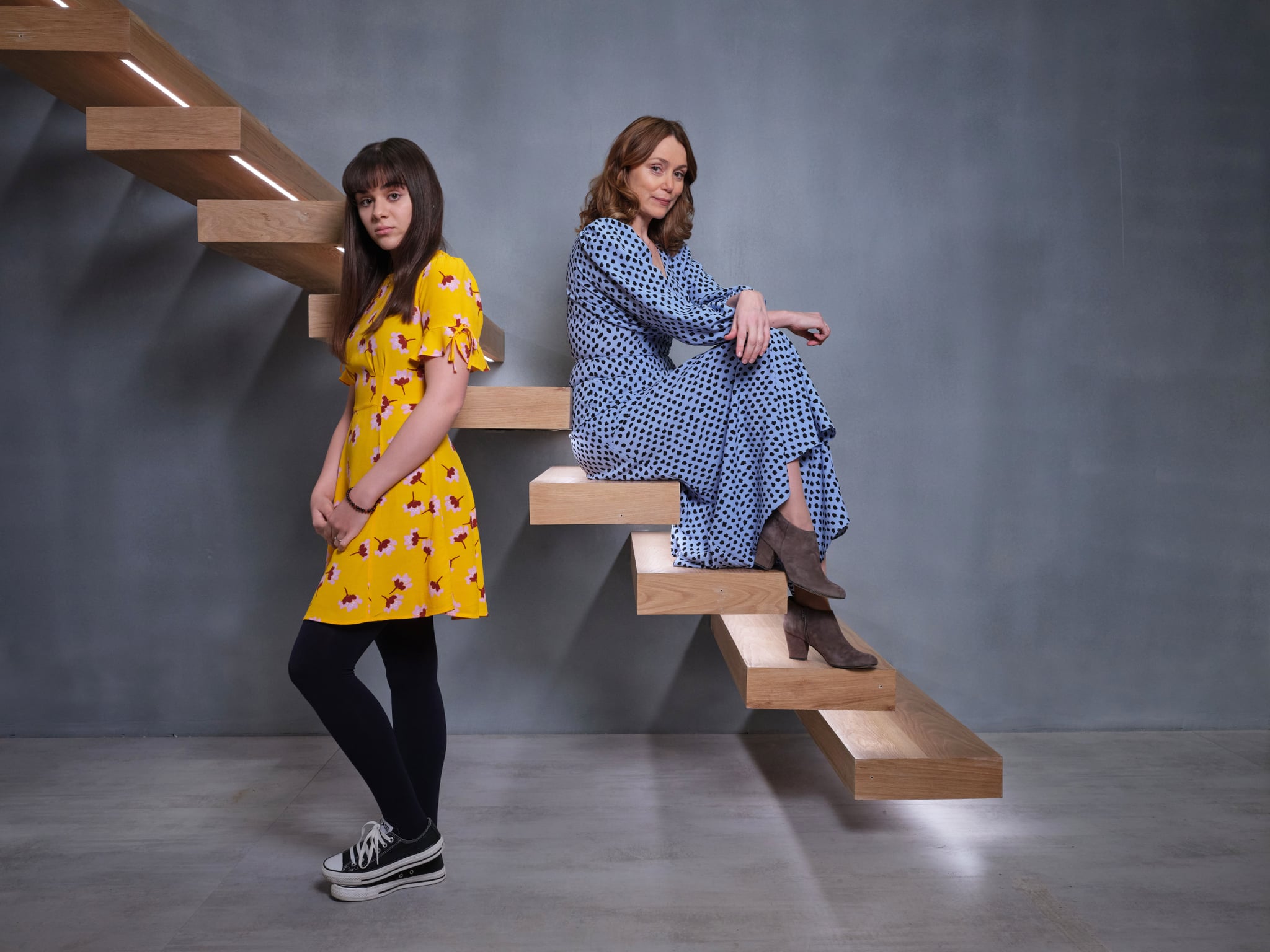 Image Source: ITV
Image Source: David Reiss