How Does Black Panther 2 Honour Chadwick Boseman?
Lupita Nyong'o Says Black Panther 2 "Very Much Honours [Chadwick Boseman] and His Legacy"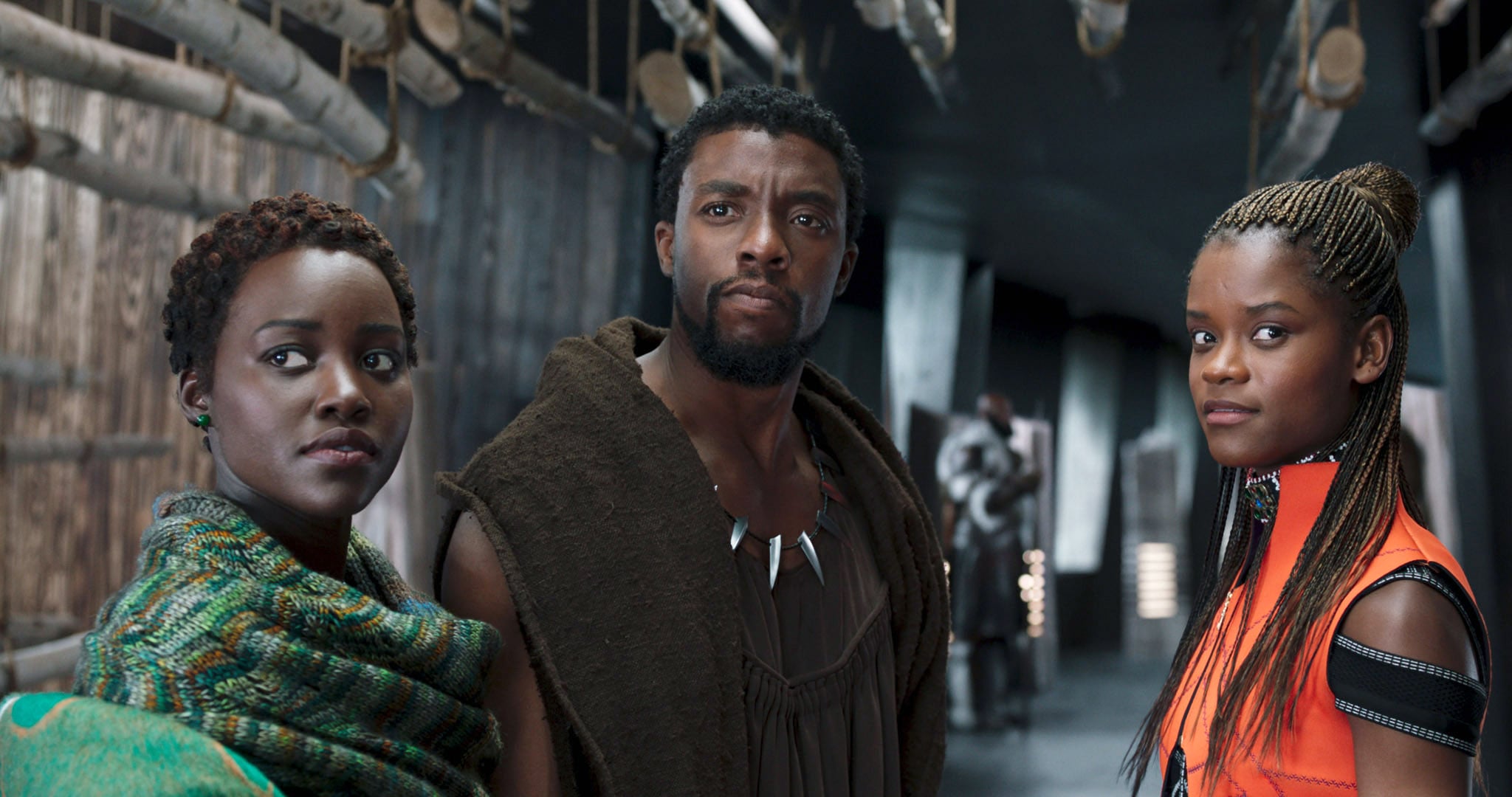 The death of Chadwick Boseman in August 2020 had many wondering exactly how Black Panther 2 would not only continue, but honour the late actor. Although details about the sequel's plot have yet to be revealed, Marvel confirmed on 10 Dec., 2020, that Boseman would not be replaced with another actor. "Chadwick Boseman was an immensely talented actor and an inspirational individual who affected all of our lives professionally and personally. His portrayal of T'Challa the Black Panther is iconic and transcends iteration of the character in any other medium from Marvel's past," Marvel president Kevin Feige said during Disney's Investor Day event. "To honour the legacy that Chad helped us build through his portrayal of the king of Wakanda, we want to continue to explore the world of Wakanda and all of the rich and varied characters introduced in the first film."
Daniel Kaluuya, who portrayed T'Challa's best friend W'Kabi in the first film, shared his thoughts about the sequel during a February appearance on The Graham Norton Show. "We're gonna have to honour him and give as much to his legacy as much he gave to us, because he gave us everything," the actor told Norton. "He stayed here to give us everything, like an incredible man and an incredible soul."
Costar Lupita Nyong'o told Ellen DeGeneres on 6 April that "it's hard to think of him in the past tense." While on The Ellen DeGeneres Show, Nyong'o added, "He led [Black Panther] with such compassion and just presence. When Chadwick came on set he was present, and he brought his entire being to that movie. He was just so humble as well. That leadership will be missed." As for the Ryan Coogler-directed sequel, Nyong'o knows that it is in good hands. "I do know for certain that he would want us to do this," she continued. "I feel that what Ryan Coogler has planned very much honours him and his legacy. So I feel good about going back."