Gossip Girl's Savannah Smith and Emily Alyn Lind Interview
Gossip Girl's Savannah Smith and Emily Alyn Lind on the Reboot's Queer Representation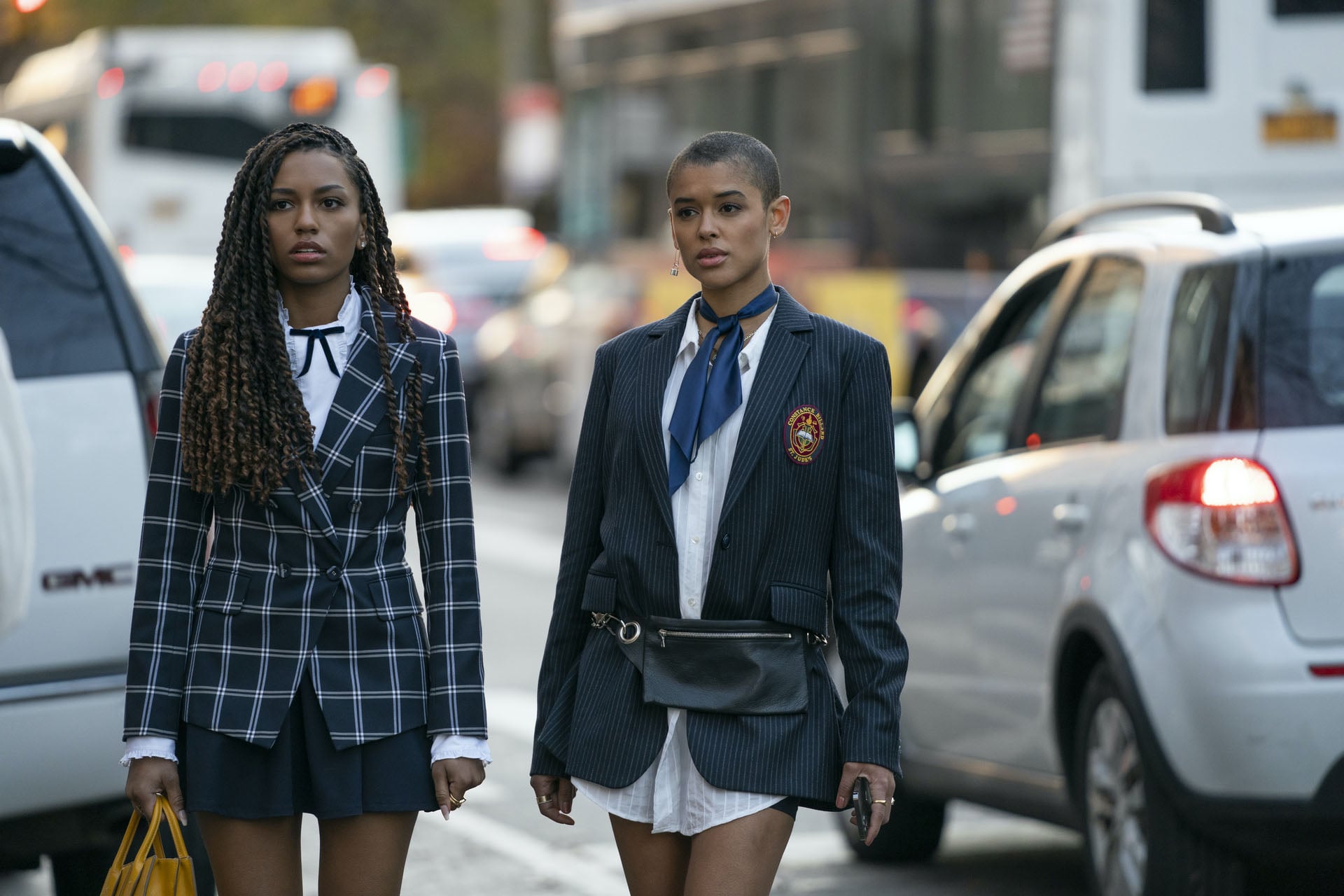 The Gossip Girl reboot is probably one of the most highly anticipated reboots of all time (move over, Friends reunion and Sex and the City), and at last, it's making its way to the UK. The reboot is set to land on our screens on 25 Aug., with the first episode airing on BBC that night. To celebrate the launch of the show, we caught up with resident It girls Savannah Smith and Emily Alyn Lind to chat about their roles on the show, the differences from the original series, and the newfound queer representation.
"I didn't really have a previous experience with [the old series]. I'm kind of in it now," Smith told POPSUGAR, while Lind said, "I liked it a lot. It was wonderful. I remember watching it when I was really young over the summer, and I loved it. I couldn't get enough of it, especially for the first three or four seasons."
"It's not part of the discourse among friends for the most part, which I think really reflects how we exist and talk about sexuality in our friend group."
Despite the fact that Smith is well in the middle of her original Gossip Girl binge, she admitted that watching the original can be less than helpful when filming a reboot. "As a new character, I want to come to it with a fresh perspective, but it is one of those shows that you can't not binge it. I was trying to take it episode by episode. And then I looked up and I finished a season in two nights," she said.
Just a few seconds into the reboot, it's clear a lot has changed in terms of its representation and diversity, something that wasn't addressed in the original. "It still has a long way to go. In terms of film and TV in general [when it comes to] diversity, we have a long way to go, but it feels good to be part of the change, to be in the library of TV that's part of that change," Smith explained.
Outside of the diverse and inclusive cast, the queer representation plays a big part in the differences from original to reboot, but it's not something that's overtly talked about or discussed. "They don't make us stamp our characters' sexualities on our foreheads. It's not part of the discourse among friends for the most part, which I think really reflects how we exist and talk about sexuality in our friend group," Smith said, adding that "the queerness in the show is approached in a really cool, authentic way, which is so refreshing. It's so refreshing to not only be a part of, but to just watch. And to just know that's existing in the world and in film and TV."
Smith went on to explain: "I went to a private Catholic school, and as a bi woman in a private school, I know how difficult it can be to just exist and be bi and live your life. So I think not only is it cool that we're doing it at all, but it's also cool that we're doing it in the setting that we are, because everyone was gay in my high school. Everyone was queer. In that way, it is authentic."
As well as the seamless inclusion of queer characters, Lind felt that the journey these characters go on is part of a very natural and organic process. "There's an awakening in some characters, and in that sense, it felt pretty real. We've been longing for queer relationships to be represented right, especially for kids. Seeing the electricity [on screen] and being like, 'Yeah, this is what I see in my neighbourhood, but why am I not seeing it on screen?' It's just cool. It just feels right, and it's surprising that it wasn't like that before."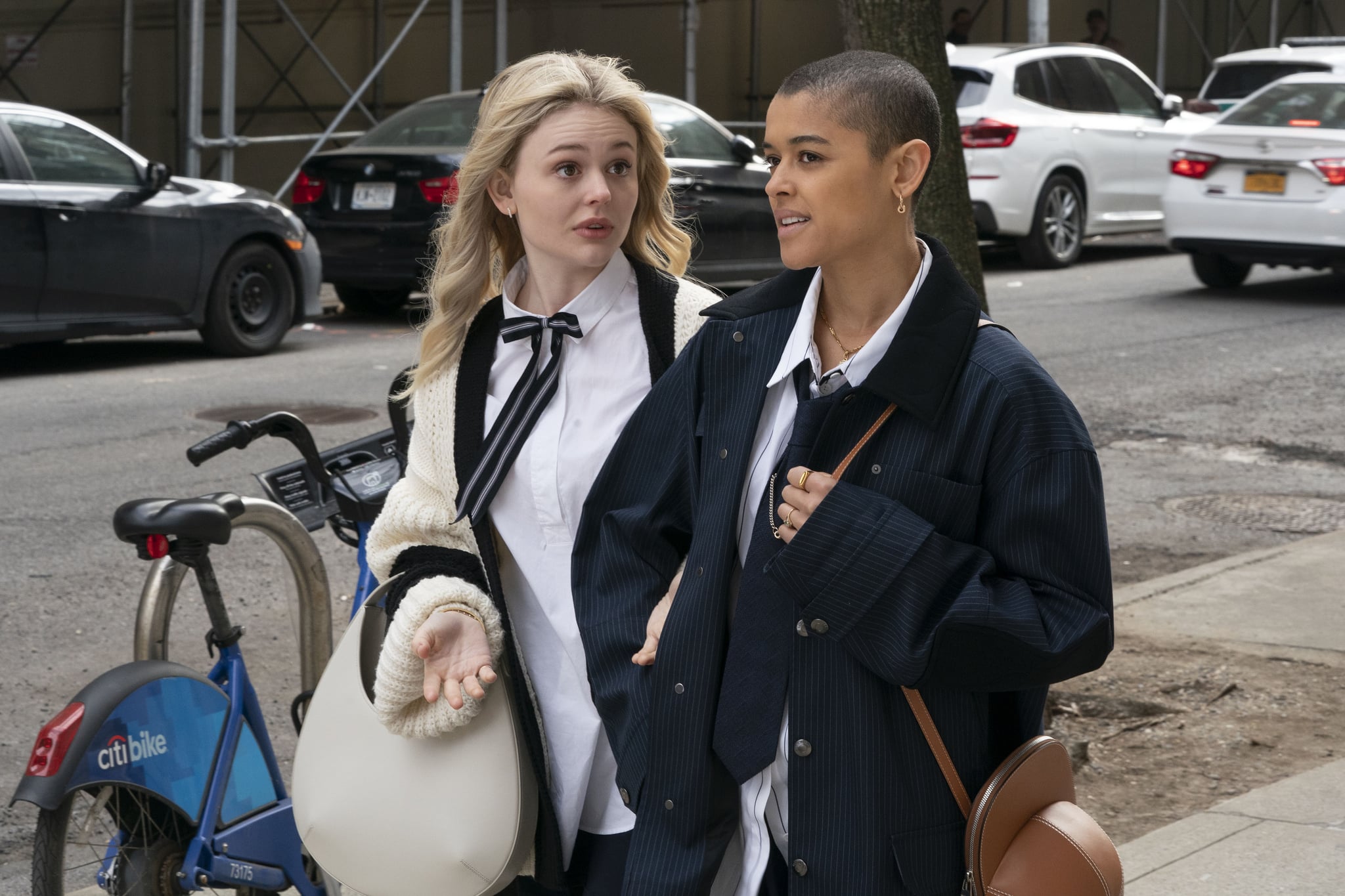 In terms of what else to expect from the new series, it appears some original cast members will, in fact, be making an appearance, as we secretly hoped. "There's a cameo in episode four and five," Smith told us. "I think Josh [Safran] might be holding onto the big cameos until part two when we all get the drama really going. We haven't really heard about any other ones, but I hope so. God, the Easter eggs are so amazing, and that's what people want to see."
Understandably, when the concept of original cast members is brought up, there's one person who comes to mind, and that is the character of Blair Waldorf, played by Leighton Meester. "I'm sure it's really hard because the truth is, when you're in something so specific for so long, you're probably [just] seen as that for a long time. That's what people do. They pigeonhole you. I think that [Meester] is so amazing in all the projects she's done, and I feel like she's such a real actress and that show would have been nothing without her or Blake [Lively]. The truth is, those two women and a lot of the cast were just brilliant, and that was why they could get away with this ridiculous world that we're playing," Lind told us.
"I went to a private Catholic school, and as a bi woman in a private school, I know how difficult it can be to just exist and be bi and live your life.
One of the biggest differences between the original series and the reboot comes in the form of a pretty divisive plot twist. In episode one of the reboot, we're exposed to who Gossip Girl really is, something that, in the original series, isn't revealed until the very end and essentially sets the tone for the rest of the show. "I think it was necessary, and it makes the most sense because it's 2021, and it takes two seconds for someone to figure out who someone is online, especially in a high school setting. High school kids can do things now that I don't even understand, I don't even know how it's possible," Smith explained.
"It gives a comedic relief as well, which I love, because I think that all of the teachers together are hilarious. I think that at first, it might not be as dramatic and mysterious, but the beauty of this take on it is that you're really going to fall in love with the teachers, because you're going on this journey with them. I feel like people are going to end up feeling so much love towards them. It really is comedic relief when they have such great actors doing that. You kind of have to poke fun at it," Lind added.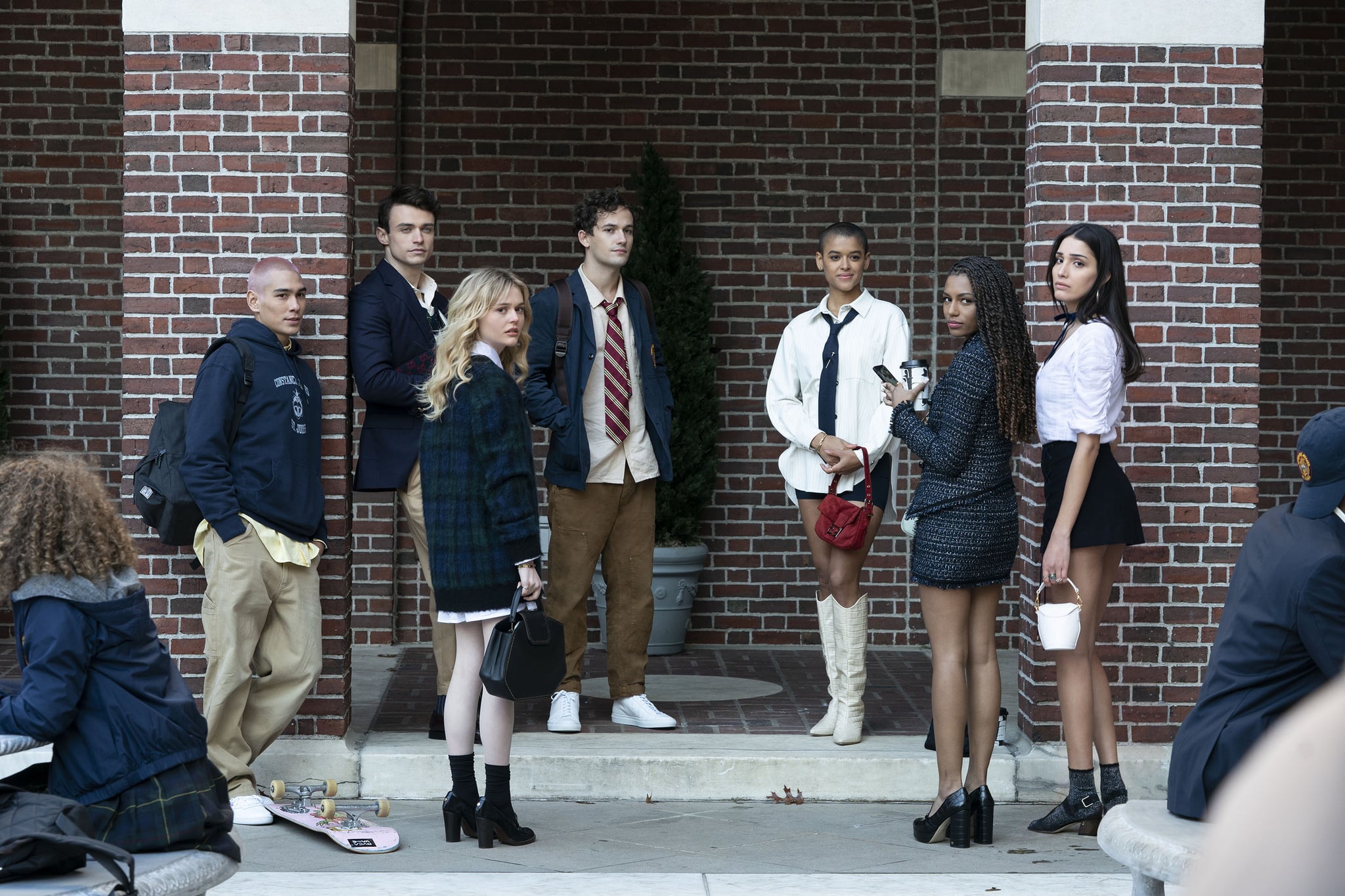 While a second series has yet to be confirmed, both Smith and Lind have pretty clear ideas on how their future characters would be developed and what they'd like to see from them. Describing her character as "very particular," Lind explained that "Audrey, in this season, is going through a stage of an awakening" and that she's desperately searching for "perfection" in her life while watching it fall apart. "Her mother is depressed, and her father cheated. They just got divorced because the father cheated with the assistant, and there's all of this stuff going on, and her boyfriend is questioning his sexuality. Everything that felt like it was steady in Audrey's world is going off in different directions. And I find that, as a little [bit] of a control freak, I see that she's literally that. I feel like I'm just excited to see Audrey relax and find peace in this uncertainty."
In terms of Smith's character, Monet, she shared, "I just really want to see Monet be a human with emotions and feelings. I think there's definitely a reason why Monet acts the way she does. I have a feeling it comes from familial trauma or some type of traumatic experience in her past. I'm really excited to play into that and see how I can pull back her layers."
The first episode of Gossip Girl will air on BBC One on 25 Aug. at 10.35 p.m.
Image Source: BBC