South Asian DJs Daytimers Host Event For COVID-19 in India
South Asian DJs Daytimers Are Hosting an IRL Fundraiser to Support India During the COVID-19 Crisis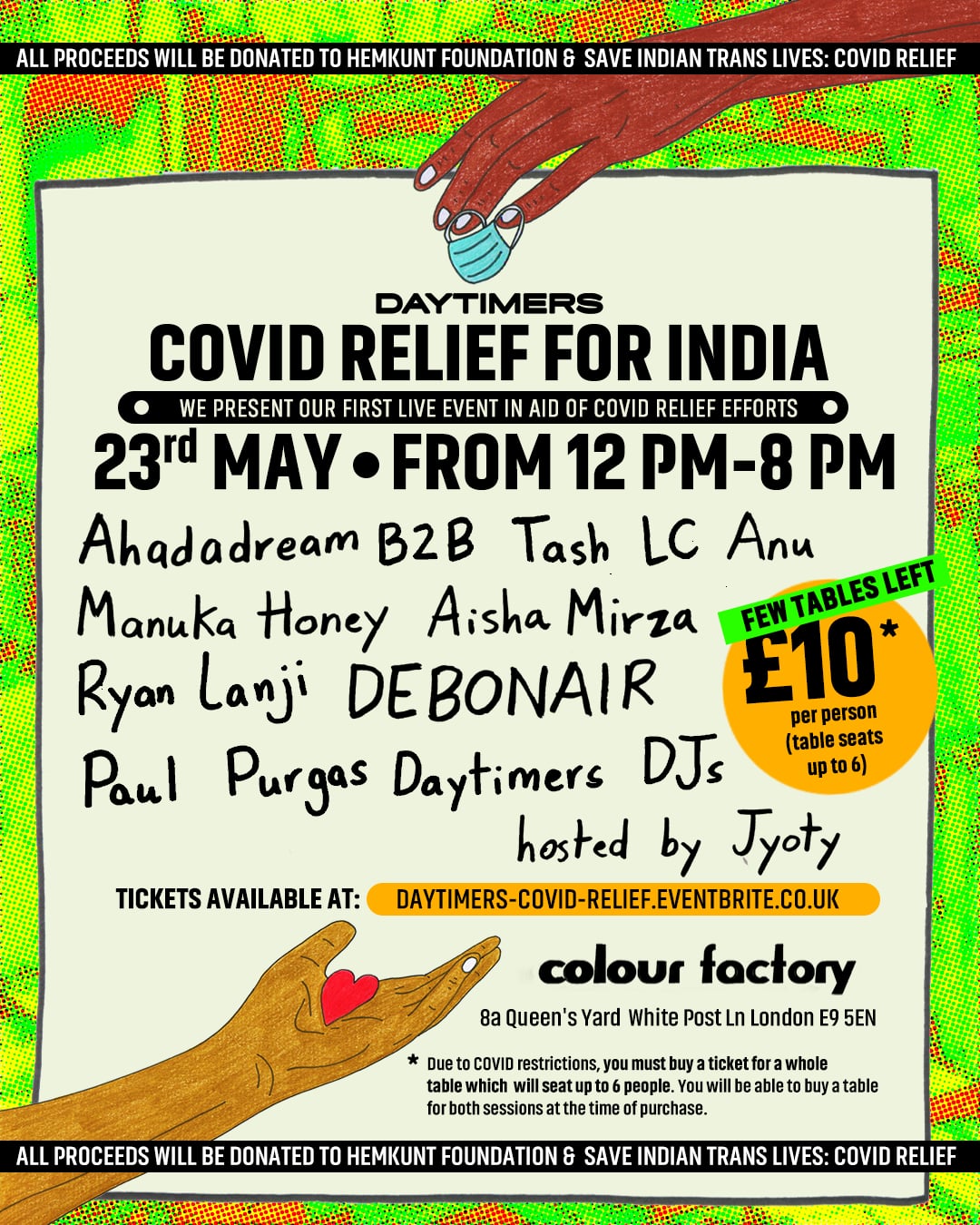 Daytimers, a collective of South Asian DJs, is hosting an in-person fundraiser to support India during its current COVID-19 crisis. The collective are no stranger to fundraising for important causes, raising £12,000 in support of the farmers protesting in India, after hosting a 24-hour livestream encouraging donations back in March. This month's event will see a lineup of impressive South Asian DJs and artists, including Aisha Mirza, Manuka Honey, Ryan Lanji, and Tash LC, all hosted by London-based DJ Jyoty.
The event will take place on 23 May at the Colour Factory in London, from 12 p.m. to 8 p.m. and will also be live streamed via Daytimers' Twitch channel. Proceeds from all ticket sales will be going to The Hemkunt Foundation, an organisation who are working to provide oxygen to those in India who need it most. A statement released by Daytimers on the event also added that "we'll also be raising money for India's trans community, and helping to provide food and sanitary preventative kits across six locations — supporting a community devastated by both COVID and the loss of their livelihoods. With the peak of the wave expected to be in the week of this event, we hope to raise as much money as possible to support these relief efforts."
Tickets for the Daytimers event are available to purchase now.
Image Source: Daytimers