BIA Responds to Critics Over BET Hip Hop Awards Performance
BIA Thanks Critics For the "Constructive Criticism" Over BET Hip Hop Awards Performance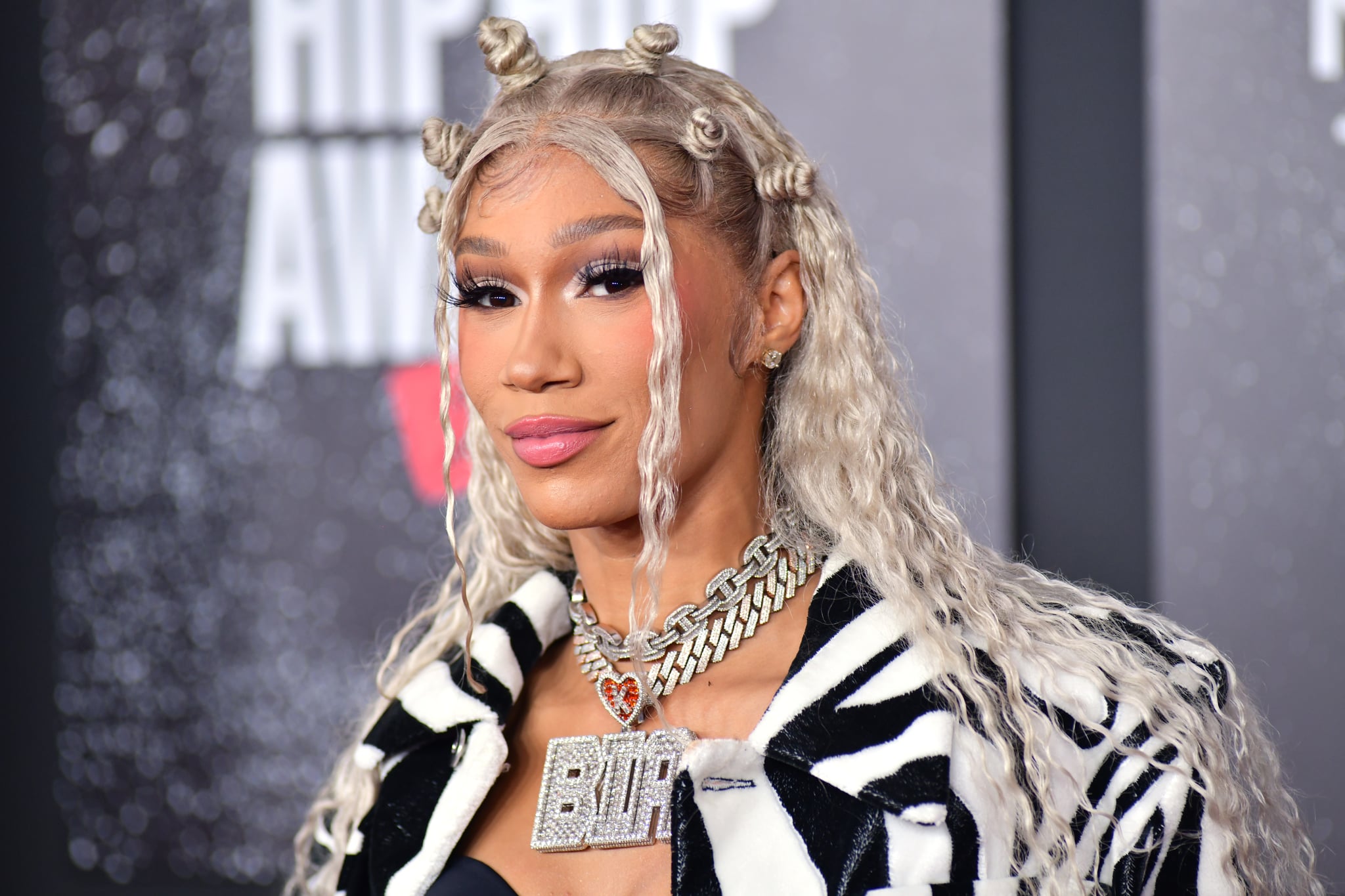 Image Source: Getty / Derek White
BIA caught a lot of flak for her debut performance at the BET Hip Hop Awards this year, but she's taking the feedback like a champ. After trending online for her not-so-stellar performance of her songs "Whole Lotta Money" and "Bia Bia" with Lil Jon, the rapper took to Twitter to respond to her critics. "One thing about me... I'm always gonna stay grateful, and perfect my craft," she tweeted. "Thanks for the constructive criticism! I take it all in and come back harder next time."
Right after the performance aired on Tuesday night, she tweeted a clip of her performing at a packed show with a caption that read, "Last night," alongside a smiley-face heart emoji. "Come see me on tour." In response to someone who said her performance was "boring," she replied with the same video in a tweet that read, "Y'all are really weird and jealous of other peoples success and I hate that for y'all."
Despite the naysayers who had words about her taking the stage at the show, BIA has been having an amazing year, coming off of a collaboration with Nicki Minaj for her "Whole Lotta Money" remix and an all-star performance for Rihanna's Savage x Fenty Vol. 3 show. Check out BIA's response to her critics below.
One thing about me…
I'm always gonna stay grateful, and perfect my craft. Thanks for the constructive criticism! I take it all in and come back harder next time 🥰🤞🏾

— BIA (@BIABIA) October 6, 2021
last night 🥰 come see me on tour pic.twitter.com/NurZLT4WZh

— BIA (@BIABIA) October 6, 2021
Y'all are really weird and jealous of other peoples success and I hate that for y'all 😂😂😂 u know we both have the same 24 right??? pic.twitter.com/uPjJ5HFP7G

— BIA (@BIABIA) October 6, 2021