BBC's The Serpent Episode One Recap and Review
The First Episode of BBC's The Serpent Is Equal Parts Glamorous and Confusing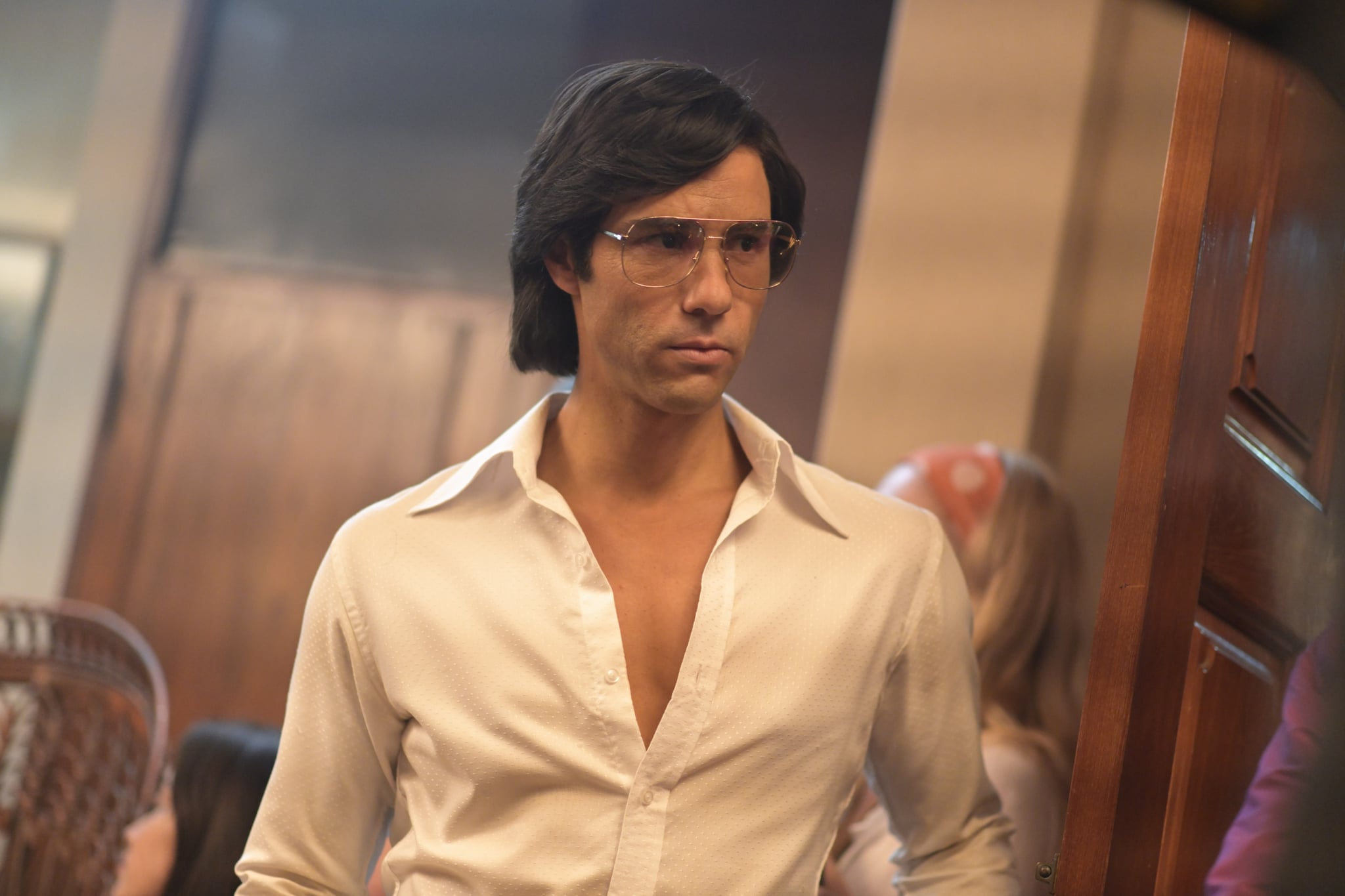 Episode one of BBC's new show The Serpent starts us out on a very misleading journey, one that even appears opulent and luxurious, as the opening scenes include one very lavish looking pool party. It doesn't quite have the impending doom typically associated with shows about serial killers — especially those based on a true story — and initially, I wasn't quite sure how it could all go so wrong.
Viewers are introduced to Alain (played by Tahar Rahim) early on in the episode, and despite him looking like a budget version of Jack in This Is Us, he's immediately got a powerful charm about him. Next up, we meet Monique, played by Jenna Coleman, who has an incredibly sultry '60s vibe, and already I'm obsessed with her style. Knowing looks are exchanged, followed by sassy comments in French, and doors being shut, so it looks like things are about to get very steamy.
The episode's soundtrack is as retro as Monique's outfits and definitely helps you turn a blind eye to what's really going on. Every step Alain and Monique take is filmed in the smoothest way, and it really is hard to believe that these two characters are capable of murder (at first). They're so stylish, that should be the crime.
Unfortunately, this is when the charm ends and the show's real, and the disturbing, journey begins, as we're given a sneak peek into what's really going on. Alain and Monique are seen looking after a victim, and at first, you genuinely believe that they're doing someone a favour. That is, until we're let into a dirty little secret that shows us the process behind passport theft and, the art I suppose, of stealing someone's identity.
Slowly but surely, new characters are introduced throughout the episode, and it's easy to pick up the subtle ways in which you can see Monique's moral compass slipping. She's still positioned as a criminal, of course, but there are slivers of evidence early on that make you wonder how she ever got herself involved in such a sketchy situation.
Fast-forward two months, and we end up at the Dutch Embassy in Bangkok, where we're introduced to a young diplomat named Herman Knippenberg who takes a special interest in a missing persons case. With the help of flashbacks to Monique and Alain's antics, it's not hard to see the connection to the other, more glamorous storyline. As you start to piece together the evidence yourself, you realise there's more to the swanky Alain and Monique than meets the eye.
The show jumps around a lot — from the '60s to the '70s, from Alain and Monique to Herman — and admittedly, it can be difficult to keep up with the number of moves made and the varying time scales they're made in, but toward the end of the episode, we meet two unassuming travellers who decide to share a room in a hotel. It's at this point that we're introduced to the very first victim, Teresa.
Teresa expresses an interest in becoming a Buddhist nun and wants to live her last free night to the fullest. Understandable, right? Unfortunately, she doesn't make it that far. After accepting an invitation from Alain to watch a sex show, she ends up drugged and later drowned. The second half of the episode definitely shifts its tone here, and you start to see just how dark this story could end up. That said, in this first episode, there are still plenty of fashionable poolside outfits, touristy boat rides, and effortlessly cool French backing tracks to initially distract you from the eeriness of what's really going on.
The first episode ends with some pretty shocking photographs discovered by Knippenberg, and we start to see the rumblings of a pattern forming. Without a doubt, it leaves you wanting more, and you're left feeling like you just met up with your toxic ex after everybody you know told you not to. Roll on episode two, am I right?
Image Source: BBC