Is BBC's Ridley Road Based on a True Story?
Ready For BBC's Ridley Road? Here's Some Background on the Real History That Inspired the Drama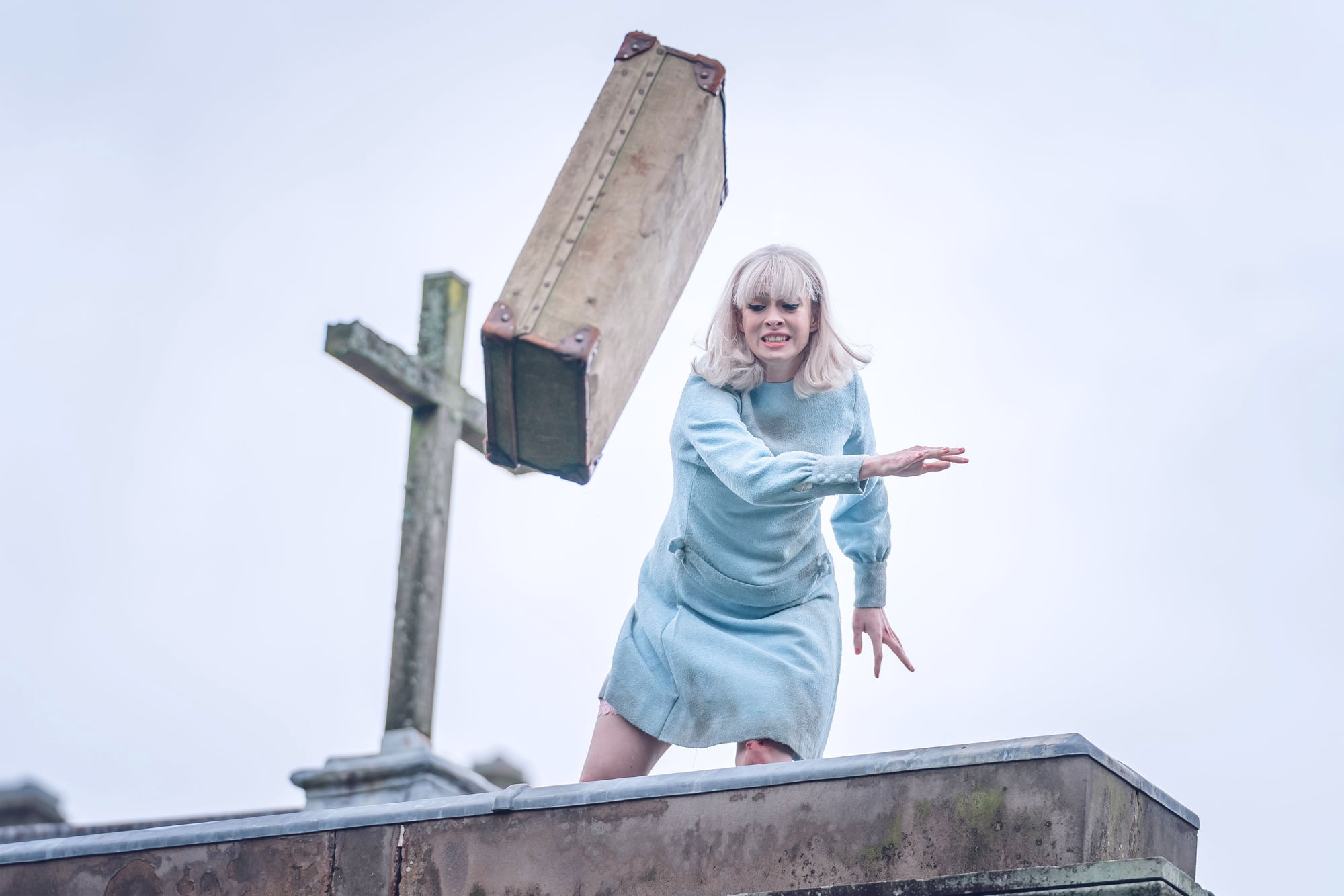 Details on a four-part series debuting later this year, an adaptation based on Jo Bloom's 2014 novel, Ridley Road, has set BBC period drama fans buzzing. Set in a time in 1960s London when far-right fascism was experiencing a startling rise (sound familiar?), Ridley Road is, at its base, a love story between Jewish hairdresser Vivien Epstein and her taxi driver boyfriend, Jack Morris (played by newcomers Aggi O'Casey and Tom Varey, respectively). But after Jack goes missing as a result of his involvement with an antifascist coalition called the 62 Group, things get tricky as Vivien is compelled to go undercover to infiltrate the local neo-Nazi movement, setting off a series of sinister events.
While Vivien herself is fictional, the 62 Group and the struggle against fascism in London's East End were very much genuine. "While it's set during a relatively unknown part of British history, Ridley Road echoes what is happening today with the growing rhetoric against people of a different race or nationality, and it feels like a really timely drama to bring to audiences," executive producer Nicola Schindler told BBC in an interview. But how to separate fact from fiction? Read on to get it straight.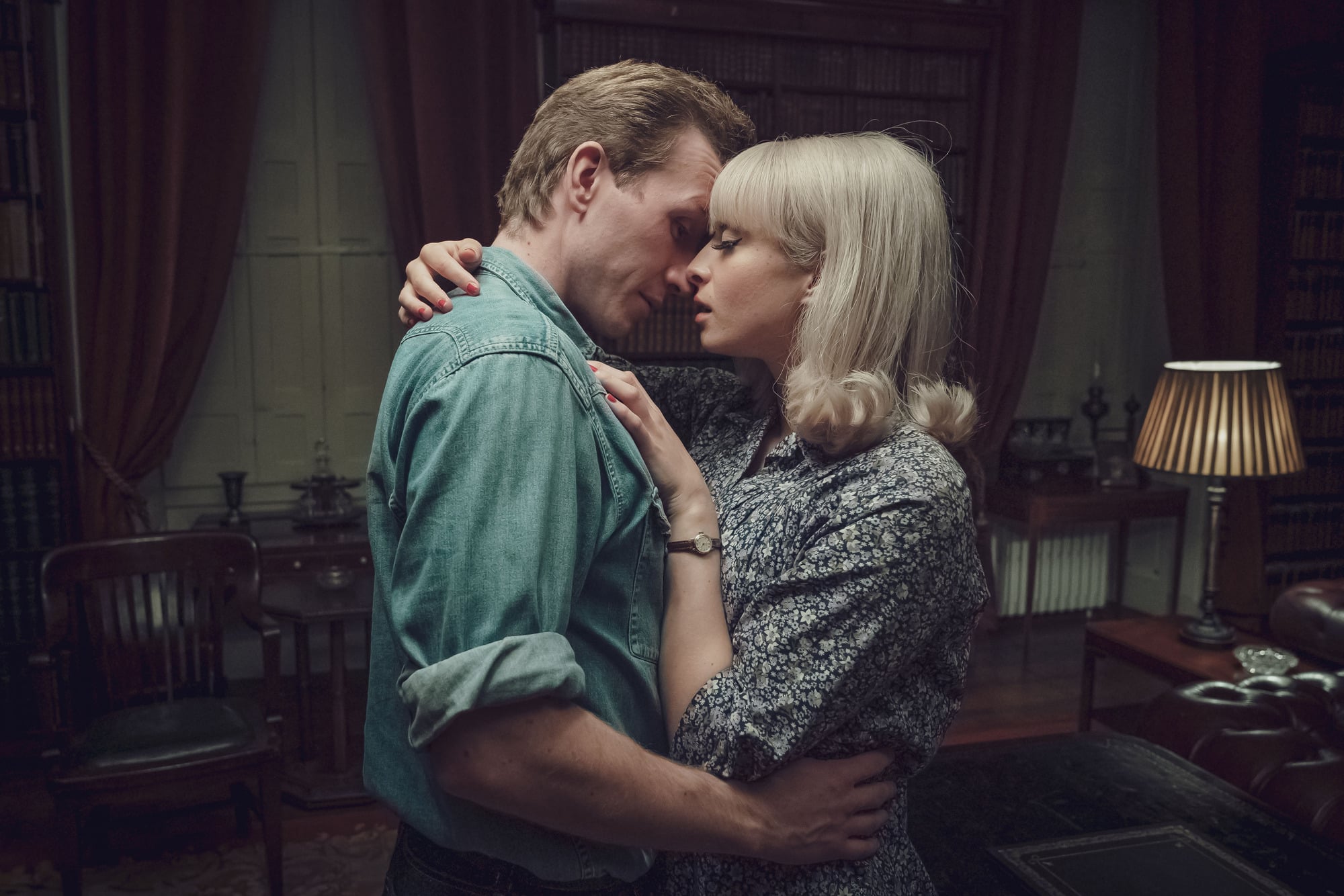 Image Source: BBC
The namesake Ridley Road is indeed a real-life thoroughfare that runs through the heart of Dalston in northeast London. From the 1930s through the '60s, a large Jewish community inhabited this neighbourhood surrounding a bustling market — a market that still exists today, although the modern demographic is considerably more multiethnic.
In the years directly following the end of WWII, white nationalists targeted the area to host their street meetings and rallies, a deliberately provocative move meant to both intimidate the local Jewish population as well as garner local xenophobic support. Jewish ex-soldiers within the community, having recently faced the brutalities of war, refused to be intimidated.
In 1946, these servicemen coalesced to form the 43 Group, purported to be named for the number of people present in the room during the group's founding meeting. An entry in London history blog Past Tense explains that, "Growing rapidly, they resolved to resist the violent rhetoric and physical attacks with a determination to break up fascist meetings, attack the fascists wherever possible, and disrupt them in all ways they could. They developed a strong physical and intelligence-led operation." The 43 Group's main target was Sir Oswald Mosley, leader of the infamous prewar Union of Fascists and National Socialists, who had been supported financially by both Hitler and Mussolini. Largely thanks to the 43 Group's efforts, Mosley was ultimately forced into exile in France, and subsequently the '50s were a relatively quiet time for London's fascist tensions.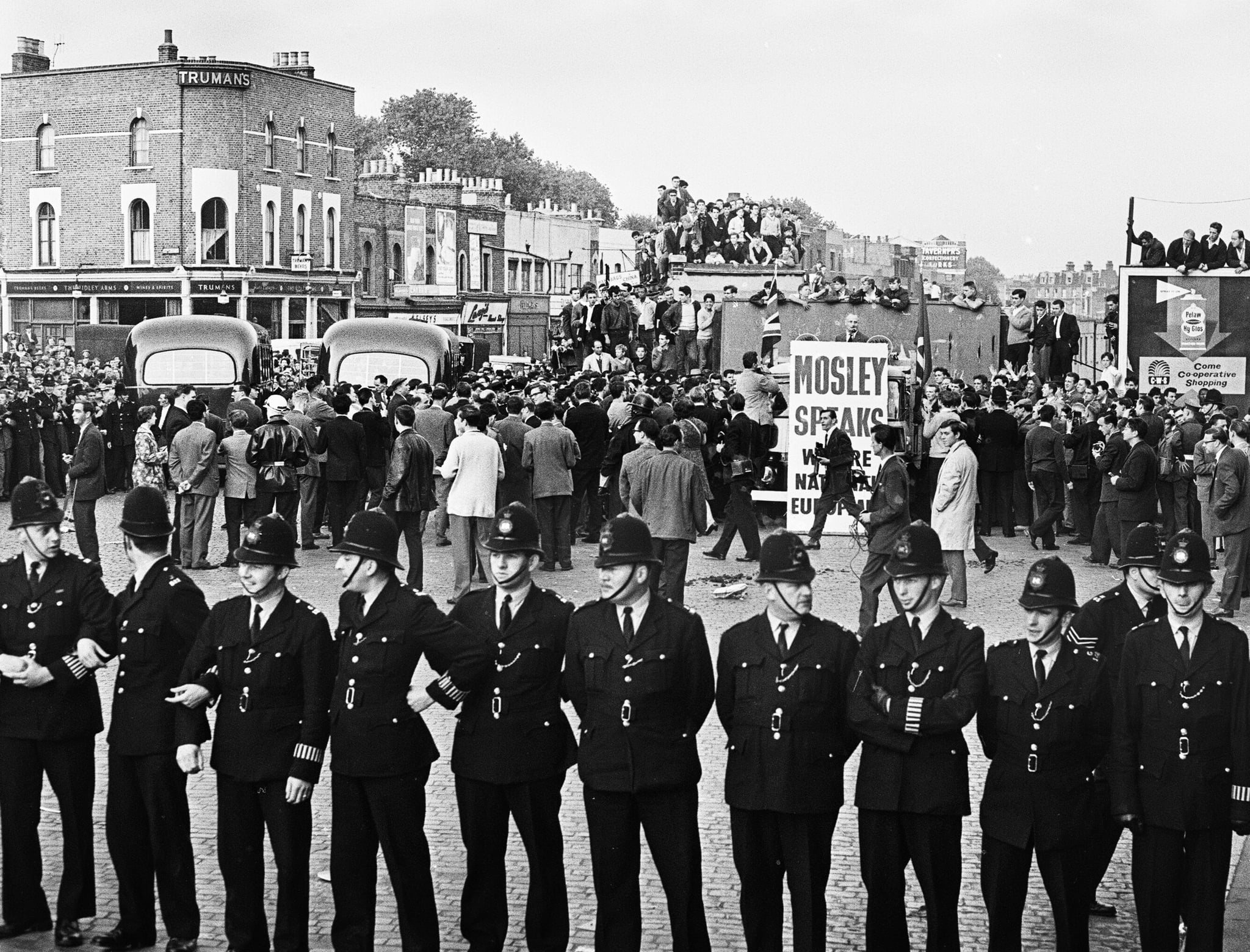 Image Source: Getty Images / Alisdair MacDonald / Mirrorpix
(Pictured above: The Met Police at Sir Oswald Mosley's 1962 rally on Ridley Road in Dalston, London, where antifascist protesters also gathered to demonstrate against the meeting.)
However, a new decade brought a revival of fascist sympathies, spurned in part by recent waves of immigration from places such as the Caribbean. Apartheid in South Africa also drew lines in the sand between fascists and the anti-imperialist leftists who opposed the system. All these pressures built up sufficient friction to spawn a new generational rebirth of leadership and movement on both sides.
A man named John Colin Campbell Jordan (played in the series by Rory Kinnear) succeeded Mosley as the most hated fascist figure of the '60s, and his attempt to hold a rally of the related National Socialist Movement in Trafalgar Square on 1 July 1962 was said to be the the catalyst that set the 62 Group in motion. Just weeks later, on 31 July, Mosley and members of his anti-Semitic Blackshirt group attempted to return to Ridley Road to hold a rally, where he would speak to a crowd from the back of a lorry. A large crowd of antifascists, however, gathered to protest the meeting and managed to knock Mosley to the ground. The police closed the meeting within the first three minutes and made 54 arrests, one which was Sir Oswald's son Max.
In 1962, the NSM carried out 34 arson attacks against Jewish schools and synagogues around the capital and planted two plastic bombs. For the following 15 years, the 62 Group and its related antifascist news arm, Searchlight, was at the forefront of the struggle against British Nazism, eventually leading to the takedown of the fascist leaders.
It is easy to see how aspects of this true story lend itself to almost unbelievably thrilling entertainment. Familiar members of the cast playing fictional characters include Tamzin Outhwaite, Tracy-Ann Oberman, Eddie Marsan, Samantha Spiro, Danny Hatchard, and Rita Tushingham. As recent history unfortunately proves, in our society fascism rarely disappears for long, but hopefully with more programs like Ridley Road coming to the fore, we can learn from the heroic actions of our forbearers.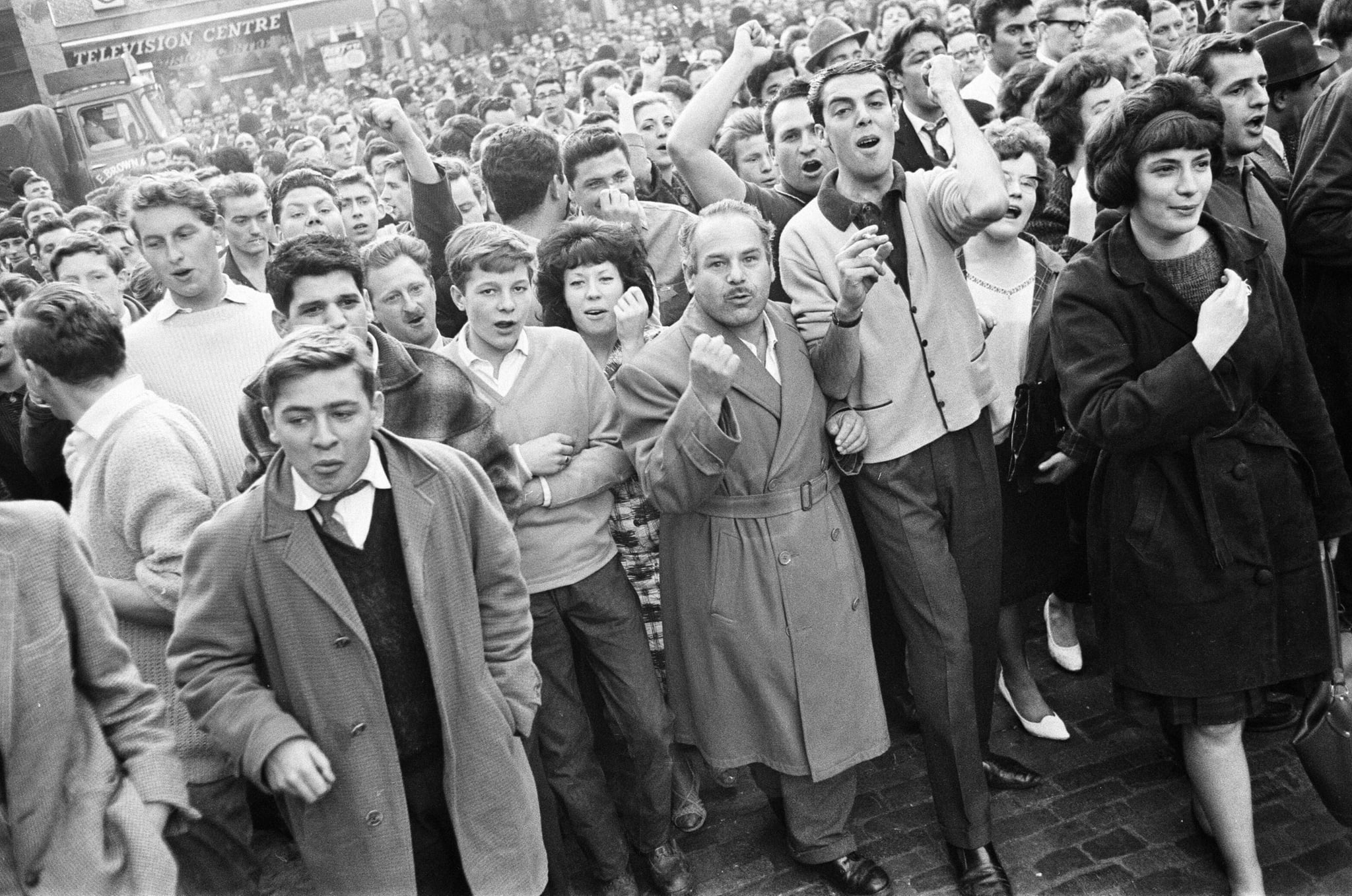 Image Source: Getty Images / Bob Powell/ Don Smith/ Mirrorpix
(Pictured above: Anti-fascist protesters gather on Ridley Road on 31 July 1962 to demonstrate against fascist leader Sir Oswald Mosley and members of his anti-Semitic Blackshirt group who had planned a rally in London's East End.)
Image Source: BBC