Anne-Marie Niall Horan "Our Song" Performance Jonathan Ross
Anne-Marie and Niall Horan on Filming their "Our Song" Video: "We Did Nearly Die"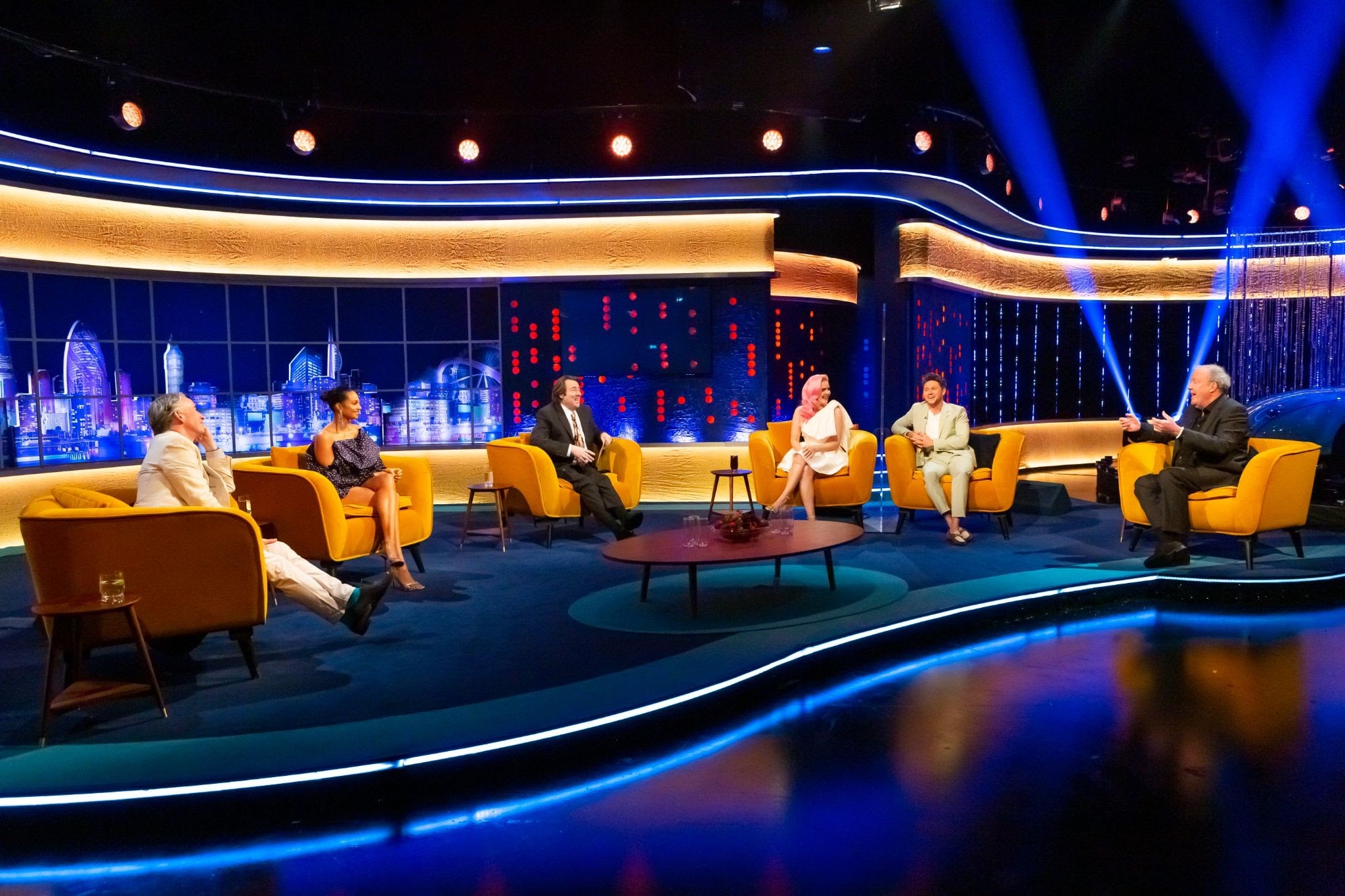 On 29 May, Anne-Marie and Niall Horan are set to appear on The Jonathan Ross Show for a very special performance. The pair recently released their highly anticipated collaboration, a sweet ballad called "Our Song", and the response from fans (and stans) has been pretty unbelievable. Both Anne-Marie and Horan sat down with Ross to discuss the process behind the track and the making of the vintage-inspired video.
When asked about how the collaboration with Horan came about, Anne-Marie explained to viewers that "I was on a radio show, and they said, 'who would I want to collaborate with?' and I said, 'Niall Hor-anne . . .' that's not how you pronounce it. It's the posh way. He laughed at that."
The pair also discussed filming the video, where Anne-Marie revealed, "I was driving because back in the day, there wasn't a lot of pictures of women driving a car. So I took the control — we did nearly die. It was all hills and stuff, going round the corner of a hill, and I couldn't turn it, so we nearly died." According to Horan, the singer was taught by ex-Mission Impossible drivers during the filming of the video, which sounds pretty impressive!
In a statement from the show, Horan also talked about his past with One Direction, and in response to the potential of a reunion, said that he "still talks to [the boys] all the time. There's a couple of little babies from them lads. Everyone's having their own success on their own. I'm enjoying what I'm doing. Of course, if everyone wanted to do it, I'd be down for it . . . you kind of need to all get in the same room and have the chat, but I don't know when that would be. Having the same opinion is going to be always hard. Unless everyone was completely in, I wouldn't want to do it. I wouldn't want to half force someone into doing it."
The Jonathan Ross Show airs on 28 May at 9.30 p.m. on ITV.