Adele Explains How Her Song "Hold On" Saved Her
Adele Explains the One Song on 30 That Saved Her: "It Made Me Proud of Myself"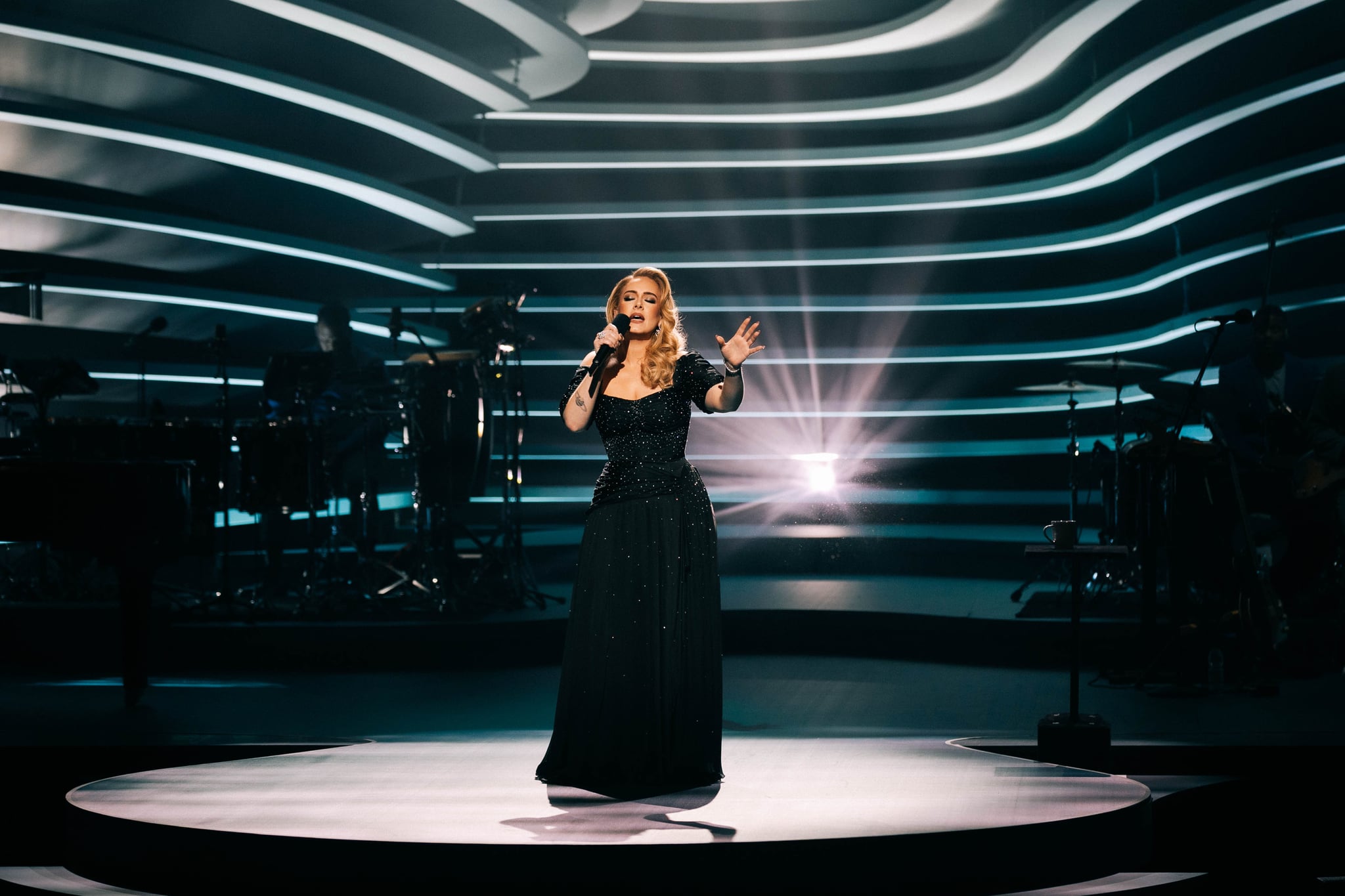 Adele's ITV special, An Audience With Adele, has given us a long-awaited glimpse into the process of creating what, in our opinion, is one of the best albums of the year. Adele's new album, 30, is filled with bangers, ballads, and soul-crushing tunes that we've had stuck in our heads since its release on 19 Nov. But during the TV special on Sunday night, Adele explained that there's one song on the album that really saved her.
Speaking about track 10, "Hold On", Adele explains: "When I first started writing it, I didn't realise how far I was coming over the 18-month period [of creating the album]. But when I listened back, I couldn't believe it. I couldn't believe how far I'd come." She goes on to say that the song really moved her and made her proud of herself. "I listened to it a lot, as a reminder that I'm an absolute nightmare, basically."
The song speaks about the process of moving on and working through pain, so that love can shine through. This is evident in the key lines from the song: "Let time be patient and (You are still strong), Let pain be gracious, Love will soon come, baby, If you just hold on."
In an Instagram live ahead of the album's release, Adele explained that this album, in particular, was about "divorce, babe, divorce" and this is a sentiment that she doubled down on during her interview with Oprah this past week, too. In that interview, she explained that it wasn't just about divorce from her ex-partner and husband, Simon Konecki, but also from a past version of herself.
You can catch up on the entire performance from An Audience With Adele on ITV Hub.