Who Is Mary Austin?
Lucy Boynton on Playing Freddie Mercury's Muse, and the "Complexity of Their Relationship"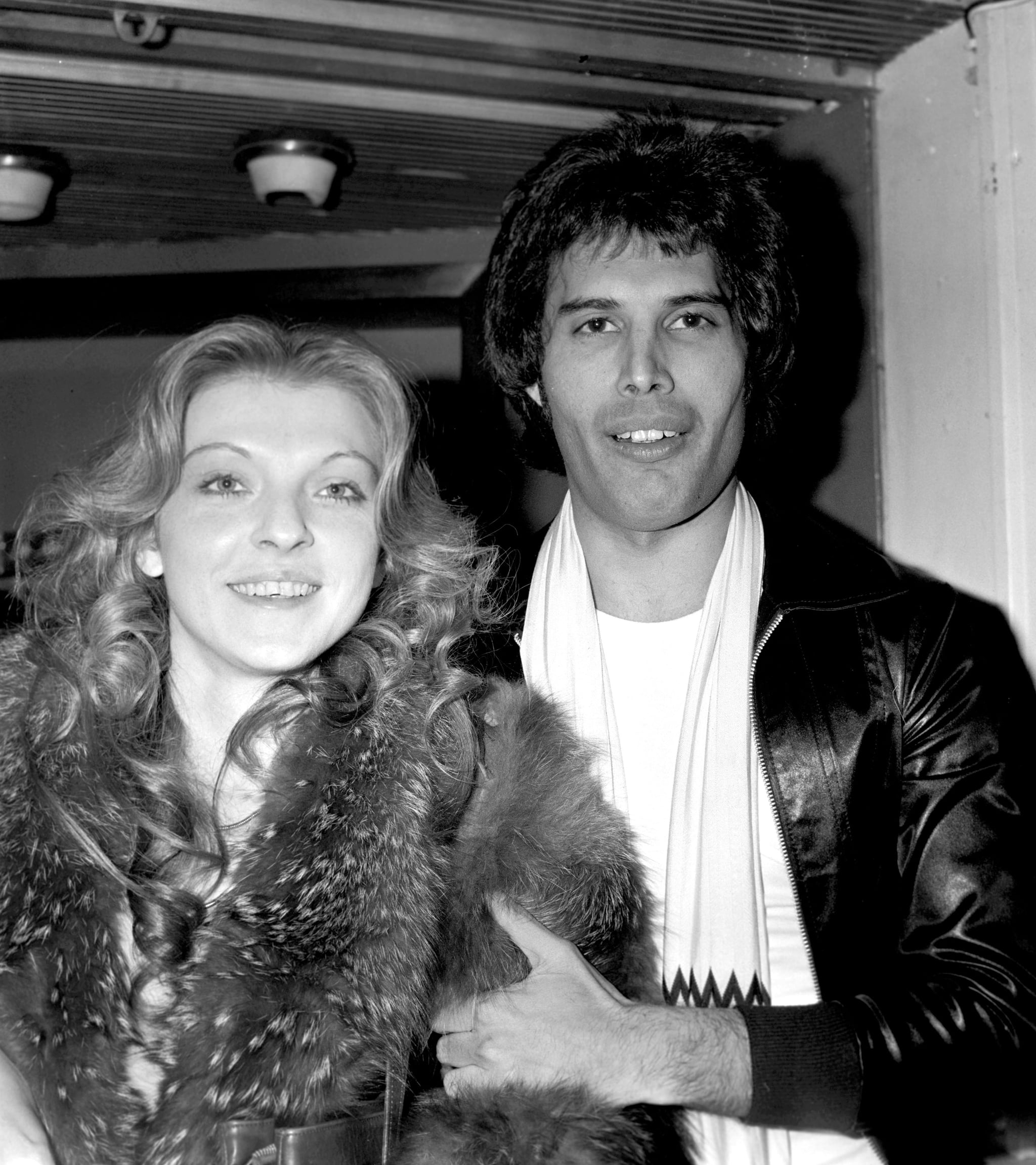 Image Source: Getty / Photoshot
Google the name "Mary Austin" and you'll be hard pressed to find much to report. She is known to be an extremely private figure, but Mary's story is about to garner attention due to the Freddie Mercury biopic, Bohemian Rhapsody. The film chronicles legendary rock band Queen's journey from live gigs to Live Aid, examining front man Freddie Mercury's life, loves, and legend. While many fans knew Mercury to be gay, little is known about his untold love story with muse and partner Mary Austin, who is said to have inspired Queen's "Love of My Life."
I discussed Mary's elusive nature further with Lucy Boynton, the actress playing the muse in the film. When asked if she was aware of Mary's story before taking on the role, Lucy simply said "to be completely blunt, no," adding, "and I think she would be pretty thrilled to hear that, she's an incredibly private person."
It was "the complexity of their relationship" that attracted Lucy to the role. Freddie and Mary reportedly met in Biba, the iconic London clothes shop that Mary worked in. They went on to date and within five months, the pair were living together. They cohabited as a couple for six years before Freddie came out as gay in 1976. Mary continued to live nearby after the two separated, however, working as Freddie's personal assistant and adviser.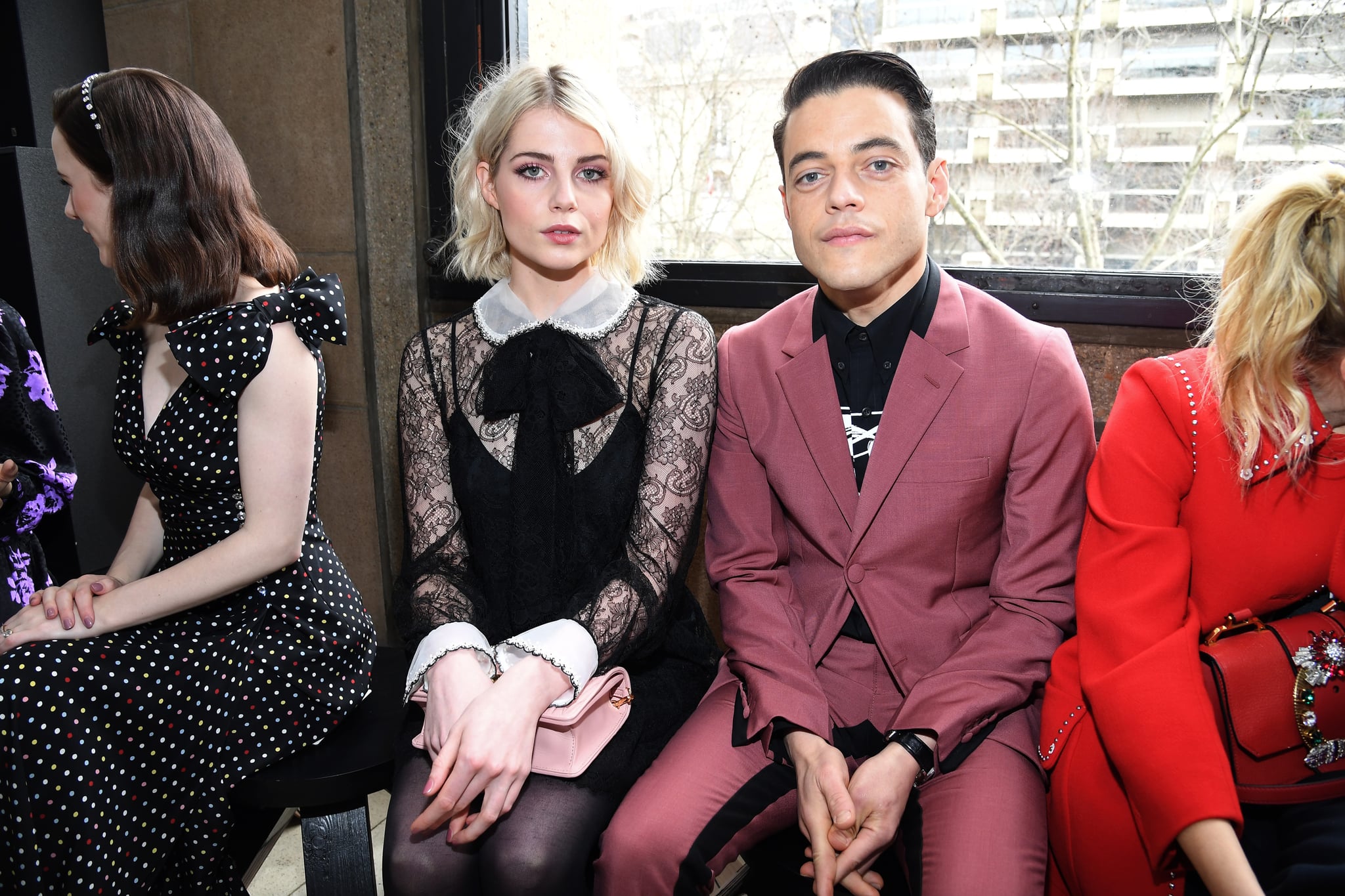 Image Source: Getty / Pascal Le Segretain
There's no doubt that interpreting such a private, undocumented relationship comes with its challenges, and satisfying the band's fandom fell into this category. "It was really interesting, actually, when I began to research, seeing how polarised the opinion is on her and them," Lucy explained. "The fan base of Queen, and Freddie, is incredibly opinionated about Mary and wanting to define their relationship. Whether [it] be trying to diminish their relationship in someway, or enlarge it to be more significant and more important."
"I felt very protective of her, wanting to defend her from people who claim to know so much about a relationship they have no idea about."
Though Lucy didn't meet Mary herself, she did meet someone who knew her well, Queen guitarist Brian May. "It was exciting to speak to Brian May, who introduced Freddie and Mary, so he knew them as individuals before and could see very clearly the impact that they had on one another." Meeting the musician allowed Lucy to "just shed some more light on how it actually was rather than all the hearsay that becomes so muddled and muddied." In a ploy to embody the real Mary, exempt from opinion, Lucy stated, "I felt very protective of her, wanting to defend her from people who claim to know so much about a relationship they have no idea about."
In the film, through the aide of Mary, Freddie is able to show a much shyer side to the performer he was publicly heralded as. Lucy noted "we're so used to the big performer that he was, and I think you do admire someone like that and on that scale, we do kind of attach this king-like or god-like label to them and hold them up to that. You end up disassociating yourself from the actual person at the core of that." She continued "I think this film is good at really resetting us back into the mindset of him, the person at the core, the person who wrote those lyrics, who was that young boy starting out into all of this, before he was Mercury."
The love story that Freddie and Mary shared could simply be described as beautifully bittersweet. It is Lucy's hope the viewers take away the "undefinable nature" of their tale of love. "We live on such a colour spectrum of being and identity that you don't need to restrict or define yourself. We're so constantly encouraged to label and box ourselves, just to enable someone else's understanding. I think their relationship shows the importance of not restricting yourself to that and that is so liberating and freeing. I think it's an important thing to be reminded of now more than ever."
Bohemian Rhapsody hits cinemas on Oct. 24.