Top Celebrities Searched on Google in 2019 in the UK
According to Google, the UK Cared More About Tommy Fury Than Boris Johnson in 2019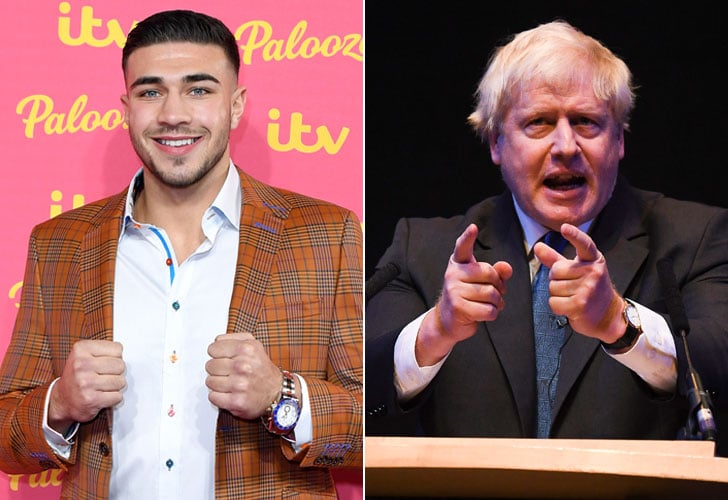 We've got to be honest, when we came into work today, we didn't think — in the same week as the general election — we'd be speaking about Tommy Fury and Boris Johnson in the same sentence. But here we are, team. No one asked for it, and yet . . . here we are. Today, Google has released its annual "A Year in Search" data, which means we all get to have a snoop at exactly what weird sh*t everyone in the UK has been looking at online in 2019.
It will hardly come as a surprise that sport was on the top of the agenda (you guys really cared about the Rugby World Cup and Cricket World Cup), followed closely by some huge moments in the entertainment industry. While none of us could miss the phenomenon that was Game Of Thrones's final season, it was also impossible to skip Sky's Chernobyl series, Avengers Endgame (and specifically, Thanos himself), the box office shattering Joker, and more recently, Caitlyn Jenner entering the jungle on I'm a Celebrity . . . Get Me Out of Here.
But as we were looking through the list, there was one thing that stood out for us, and in the week of the general election, it somehow managed to squeeze a little chuckle out of us that, shockingly, involved . . . Boris Johnson. The top 10 list of celebrities the UK wanted — and needed — to know more about in 2019 was diverse. Some made the list for good reasons, and others made the list after they hit the headlines for truly awful reasons.
But one thing you can laugh at is the fact that Tommy Fury — who was the loveable boxer that appeared on Love Island over the summer — racked up more Google searches than the UK's Prime Minister, Boris Johnson. We couldn't even make this up if we tried, but in a week where many things are uncertain in the UK, we've decided to see the funny side in this random piece of Internet trivia.
Below, see the top 10 celebrities that the UK Googled like crazy in 2019 (for better or for worse), and . . . Tommy Fury for PM, I guess (I'm kidding, calm down).
Top 10 Celebrities the UK Googled in 2019
Caitlyn Jenner
James Charles
Prince Andrew
Tommy Fury
Boris Johnson
Jeremy Kyle
Adele Roberts
Liam Neeson
R Kelly
Nadine Coyle