Marcus Rashford's Powerful Message After Euro 2020 Final
Marcus Rashford's Response to the Euro's Final: "I Will Never Apologise for Who I Am and Where I Came From."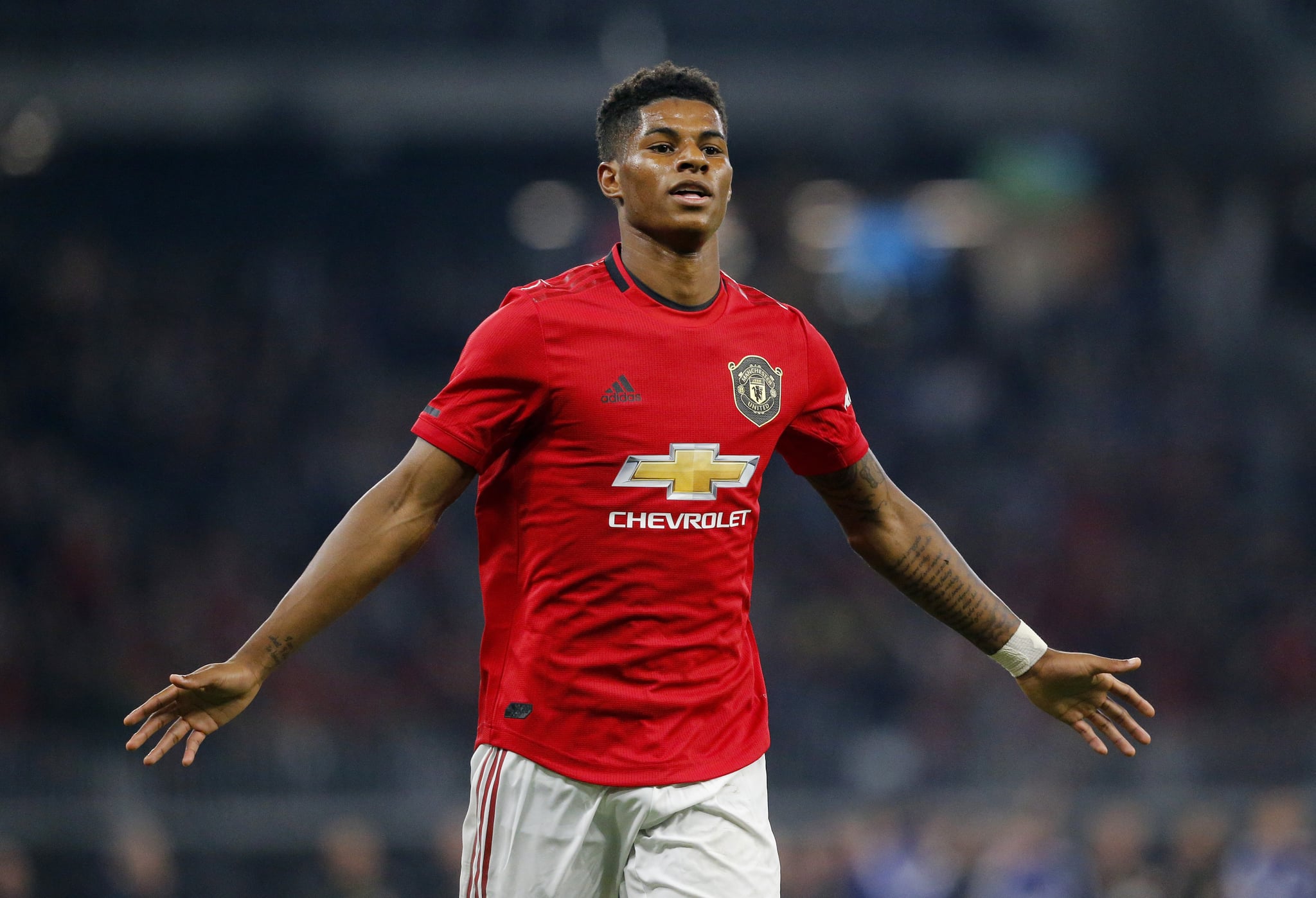 England footballer Marcus Rashford MBE shared a powerful message on Twitter to fans who watched the Euros final on Sunday 11 July. Following England's loss, Rashford, along with Bukayo Saka, Jadon Sancho, and Raheem Sterling, were subject to a number of racist tweets and comments after the game, from England fans who were unable to accept the end result of the match. Rashford has since shared a heartfelt response to fans which read "During the long run up I was saving myself a bit of time and unfortunately the result was not what I wanted. I felt as though I had let my teammates down. I felt as if I'd let everyone down."
He continued "All I can say is sorry. I wish it had gone differently. Whilst I continue to say sorry I want to shoutout my teammates. This summer has been one of the best camps I've experienced and you've all played a role in that. A brotherhood has been built that is unbreakable." Rashford went on to talk about his experiences with racism in football, explaining that "I've grown into a sport where I expect to read things about myself. Whether it be the colour of my skin, where I grew up, or most recently, how I decide to spend my time off the pitch. I can take critique of my performance all day long, my penalty was not good enough, it should have gone in, but I will never apologise for who I am and where I came from."
The topic of racism in UK football is one that has been discussed for years, but after the disgraceful response that Black members of the England national team have experienced, it's clear that something seriously needs to change and fast. Supporters are urging social media platforms such as Twitter and Instagram to take more responsibility in removing harmful tweets, including Good Morning Britain's Andi Peters, who said that "I became obsessed with it yesterday and searched words and thought, 'Wow, all of this can sit on Twitter?' that anyone has access to? I'm sorry Twitter, you can take out the N-word from anybody's tweets, that is an algorithm — I could say the word cheeseburger, and by this afternoon, I will see adverts for cheeseburger everywhere. How can you then go, 'We try our hardest' — you don't try hard enough, because I found it a hundred times in 20 minutes." Susanna Reid also shared her thoughts on Rashford's response, saying that "I hope they realise how many people love them, are proud of them, and how many people they've inspired."
Sign the petition to help stop racism within football.
July 12, 2021