Louise Thompson and Ryan Libbey Expecting First Child
Made In Chelsea's Louise Thompson and Ryan Libbey Are Expecting Their First Child Together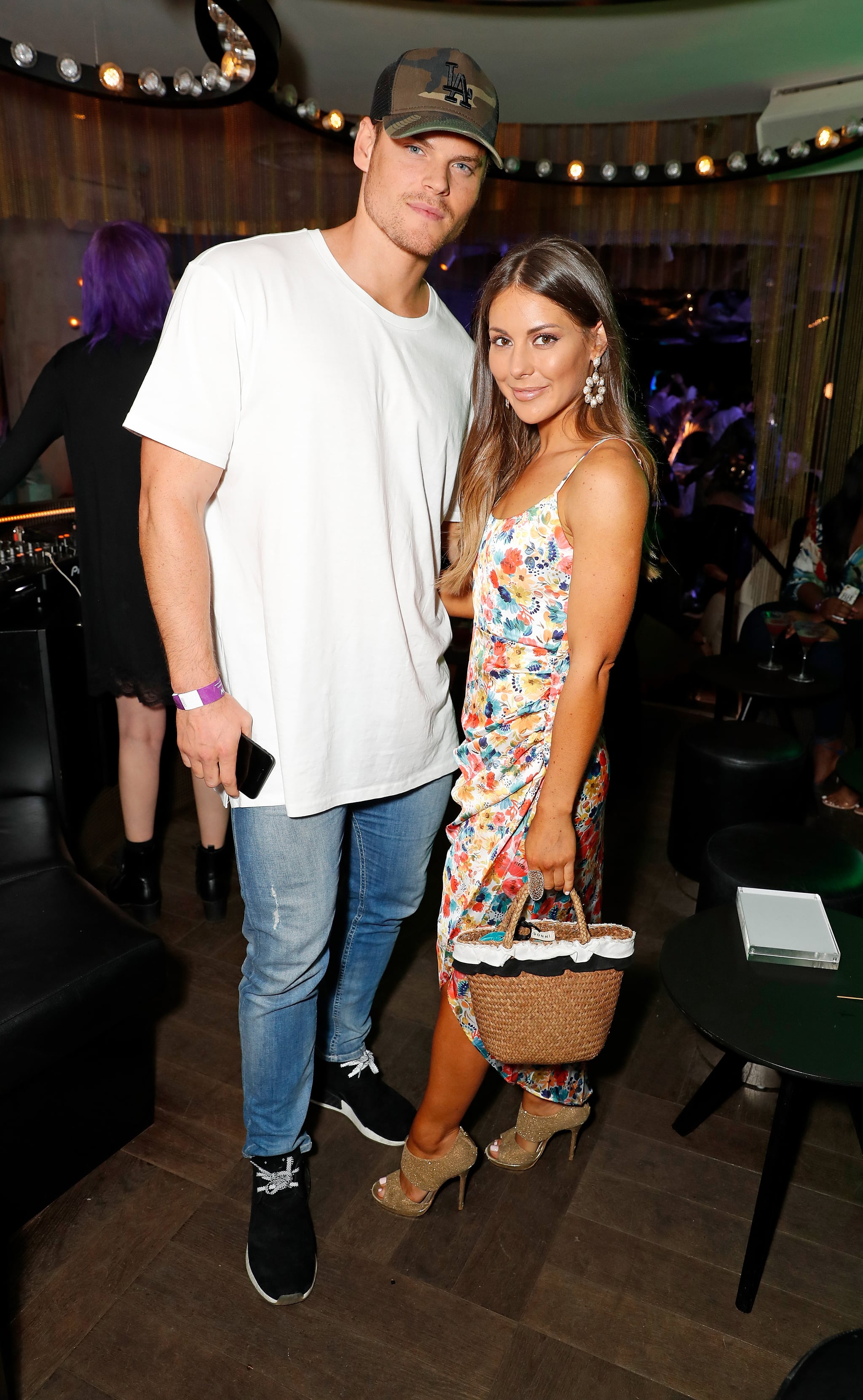 On 18 May, Louise Thompson and her fiancé, Ryan Libbey, shared some exciting news on Instagram, announcing their pregnancy to the world. News of the pregnancy came a few months after Thompson experienced a pregnancy loss back in March, which she described as "really bloody tough".
Thompson shared an image of herself and Libbey along with a baby sonogram with a caption that read "I thought I'd have all sorts of creative ways to deliver this information but the truth is the last 12 weeks have been quite challenging. Unlike last time, Ryan and I haven't documented our journey at all. I've hardly taken any pictures or videos for fear that something might happen. I've also felt like ASS. I never knew that fatigue or 'flatness' like this existed in pregnancy. There are 0 before and after snaps, no week to week transformations or fun reveal videos with friends and family leading a trail of buns to an oven, instead there is a drawer filled with 10000000x billion gazillion pregnancy tests (shameless and expensive) and some sensitive conversations where we try not to get too excited. I'd be lying if I said it's been an easy ride but the truth is I think poor Ryan has found it even harder than I have."
She went on to explain her decision to share the news, writing that "the truth is I might have waited a little longer to share but I don't think I could have hidden the news for much longer because there is absolutely ZERO room left in this 5ft short torso for a growing bump except to push MASSIVELY outwards which means it's becoming very hard to hide".