Lizzo Calls Out Fatphobic and Racist Trolls on Instagram
Lizzo Gets Candid About Fatphobia in the Music Industry: "I Don't Have Time For It"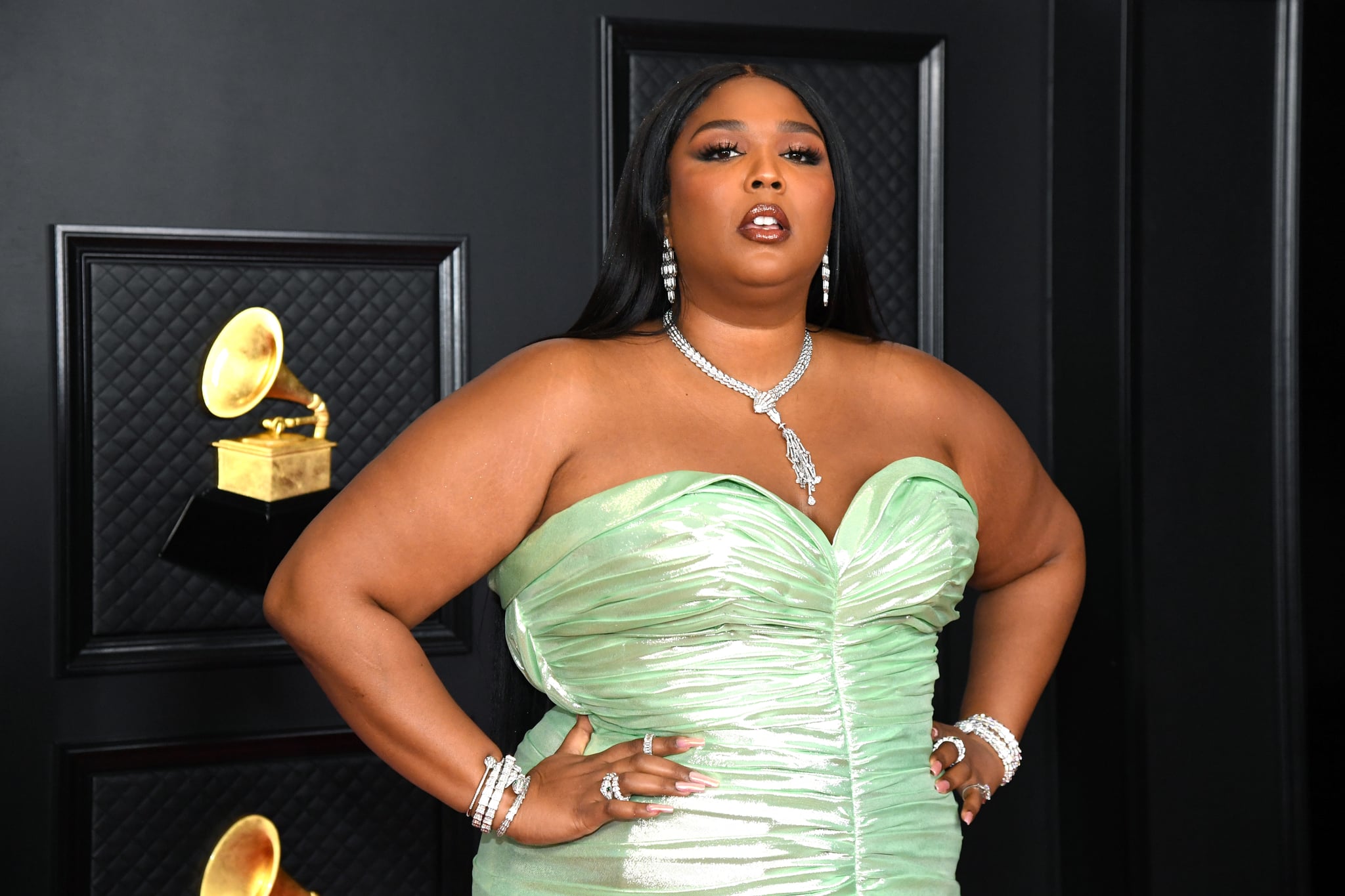 Image Source: Getty / Kevin Mazur
Following the release of her single "Rumors", Lizzo is calling out trolls for their negative and hateful comments. In an Instagram Live on Sunday, the 33-year-old singer got completely candid about the "hurtful" fatphobic and racist comments she's been receiving online. "On the days I feel I should be the happiest, I feel so down," she said. "It's like it doesn't matter how much positive energy you put into the world, you're still going to have people who have something mean to say about you. And for the most part it doesn't hurt my feelings; I don't care. I just think when I'm working this hard, my tolerance gets lower. My patience is lower. I'm more sensitive, and it gets to me."
She noted that she's been especially "overwhelmed" since the release of her collaboration with Cardi B because she hasn't "been able to sit and just congratulate myself." "I dropped a song, I said everything I wanted to say, I make music that I like, that's important to me, and I make music that I hope helps people," she said. "I'm not making music for white people. I'm not making music for anybody. I'm a Black woman making music. I make Black music, period. I'm not serving anyone but myself. Everyone is invited to a Lizzo show, to a Lizzo song."
"I'm going to continue to be me. I'm going to continue to be a bad b*tch."
Despite the negative comments she has received, Lizzo added that she's choosing to focus on positivity from here on out. "I strive for joy every single day. I reach for joy, that's my goal. But on the way to joy, you get sadness, you get exhaustion, you get anger, you get annoyed, you get tired and insecure. On the road to joy, there's all these pitstops. . . . I'm only going to focus on positive comments from here on out. I don't have time for your negativity. Your internalised self-hatred that you project onto me with your racism and your fatphobia, I don't have time for it. Anyways, I'm going to continue to be me. I'm going to continue to be a bad b*tch."
Following Lizzo's Instagram Live, Cardi B took to Twitter to show her support. "When you stand up for yourself they claim your problematic & sensitive," the "WAP" rapper wrote. "When you don't they tear you apart until you crying like this. Whether you skinny, big, plastic, they going to always try to put their insecurities on you. Remember these are nerds looking at the popular table."
They do this all the time .It's a new tactic.They like to fill the comments with fake hate to persuade people opinions same way they harass every artist that works wit me try to scare people from workin with me but THE NUMBERS DONT LIE! what God Bless no man can't curse . https://t.co/9Lnq5srPGK

— iamcardib (@iamcardib) August 15, 2021
During an interview with Apple Music's Zane Lowe on 13 Aug. Lizzo shared similar comments about body shaming in the industry. "I feel like fat is the worst thing people can say about me at this point," she said. "This is the biggest insecurity. It's like, 'How dare a pop star be fat?' I had to own that." In addition to body shaming in the music industry, she noted that there are other industries where there are even bigger racial disparities. "There's still so many people who suffer from being marginalised systemically," she said. "Meanwhile, there's a plus-size Black girl at the Grammys. But plus-size Black women are still not getting the treatment they deserve in hospitals and from doctors and at work. We got a long way to go."