Are Phoebe Dynevor and Pete Davidson Dating?
Pete Davidson Subtly Confirmed Phoebe Dynevor Dating Rumours in the Most Adorable Way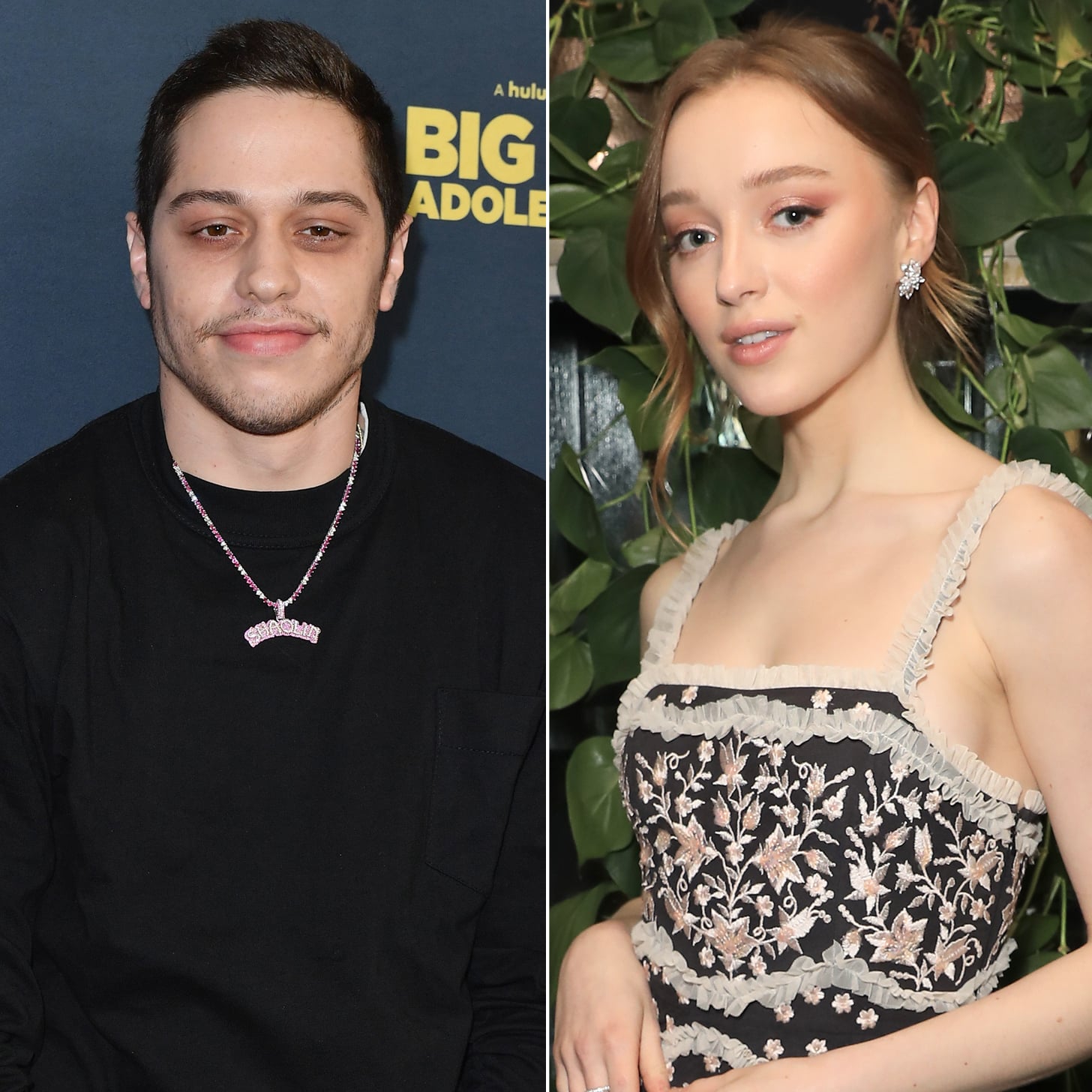 As if the idea of Pete Davidson and Phoebe Dynevor dating couldn't get any cuter, he might've just called her his crush. During a Zoom Q&A with students at Marquette University on 11 April, Pete was asked about his celebrity crush. He replied, "I'm with my celebrity crush." Though he didn't confirm the star by name, it's safe to assume he was talking about Phoebe.
After weeks of speculation, Us Weekly confirmed on Monday that the two are indeed a couple and they're "still going strong, despite not being able to physically spend time together." The 25-year-old Bridgerton star is currently filming The Colour Room here in the UK, while the 27-year-old Saturday Night Live comedian is in the States. "They keep in touch over text and FaceTime. Right now, they're just focussed on work," a source added. "They're not looking to rush things."
According to Entertainment Tonight, Phoebe and Pete reportedly "hit it off" after meeting at a gathering in NYC. A fan apparently spotted them holding hands in London in March, though neither Pete nor Phoebe has publicly addressed the status of their relationship. "They started off as friends and quickly realised there was chemistry between [them]," an insider said. "Pete and Phoebe started out casually dating but things have gotten a bit more serious recently."
Phoebe is set to ring in her 26th birthday on 17 April, and Pete is reportedly planning to visit her to celebrate. "They're happy with each other," a source told Us Weekly. "He makes her laugh. Pete is a good guy and definitely a charmer. He's easy-going and fun to be around." Phoebe was linked to Skins alum Sean Teale in 2017, while Pete was previously engaged to Ariana Grande before he dated Kaia Gerber in 2019.