Are Andra Day and Brad Pitt Dating?
As Much as We Wish It Were True, Andra Day and Brad Pitt Are Not Dating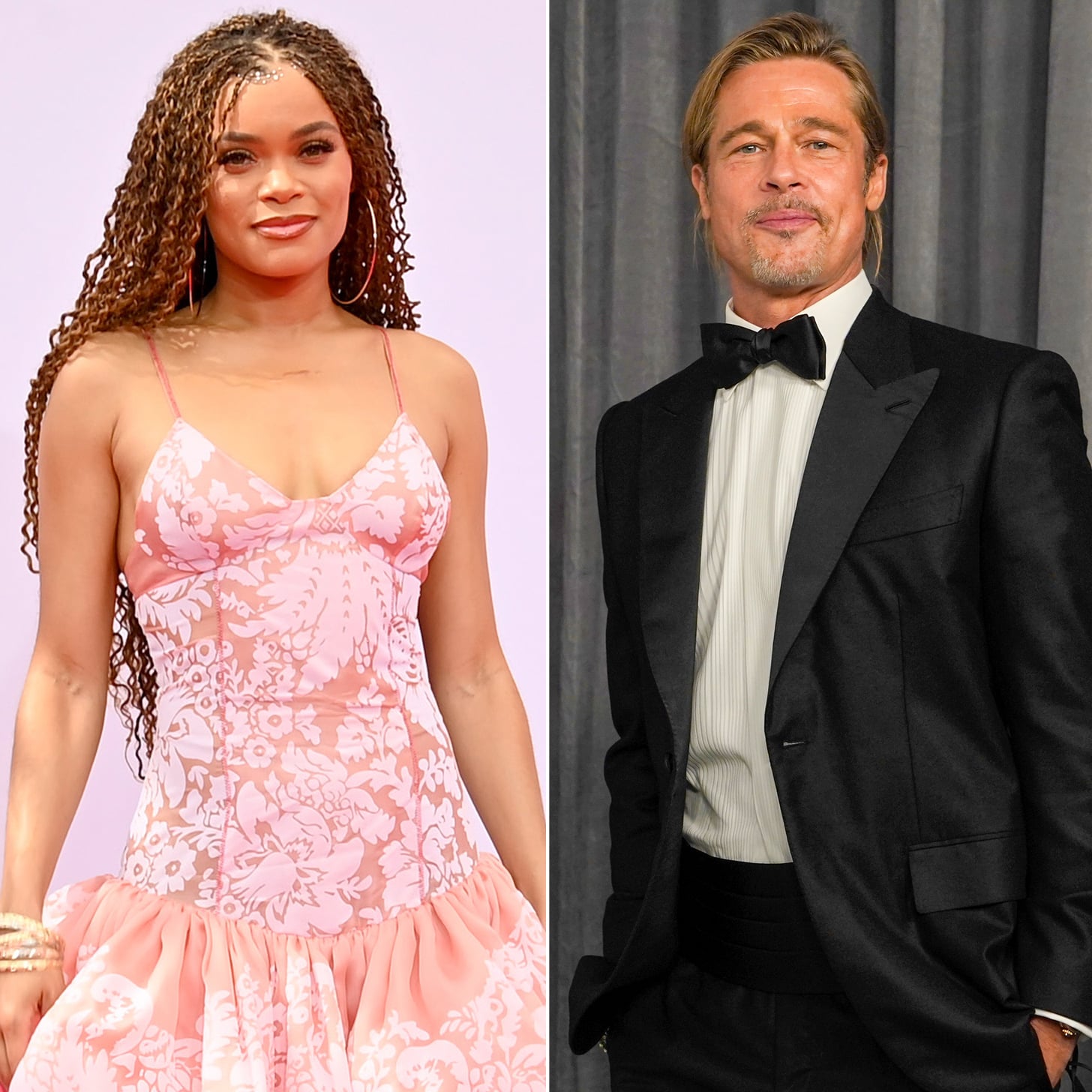 Andra Day is putting an end to those Brad Pitt dating rumours. During Sunday's BET Awards, the 36-year-old actress responded to speculation that she's romancing the 57-year-old actor. "We're not dating. We don't even know each other," she said. "It is hilarious. It was thin air. Somebody was bored that day." It's unclear how the rumour got started, but even though Andra has never actually met Brad, she did acknowledge the fact that he's a "great" actor. "Super talented, wonderful," she added.
Andra is pretty private when it comes to her love life, so not much is known about her previous relationships. Brad, on the other hand, was previously married to Jennifer Aniston and Angelina Jolie, and more recently, he was linked to model Nicole Poturalski, but their relationship was short-lived.