When Is Spencer Matthews and Vogue Williams's Baby Due?
Spencer Matthews and Vogue Williams Are Having a Baby!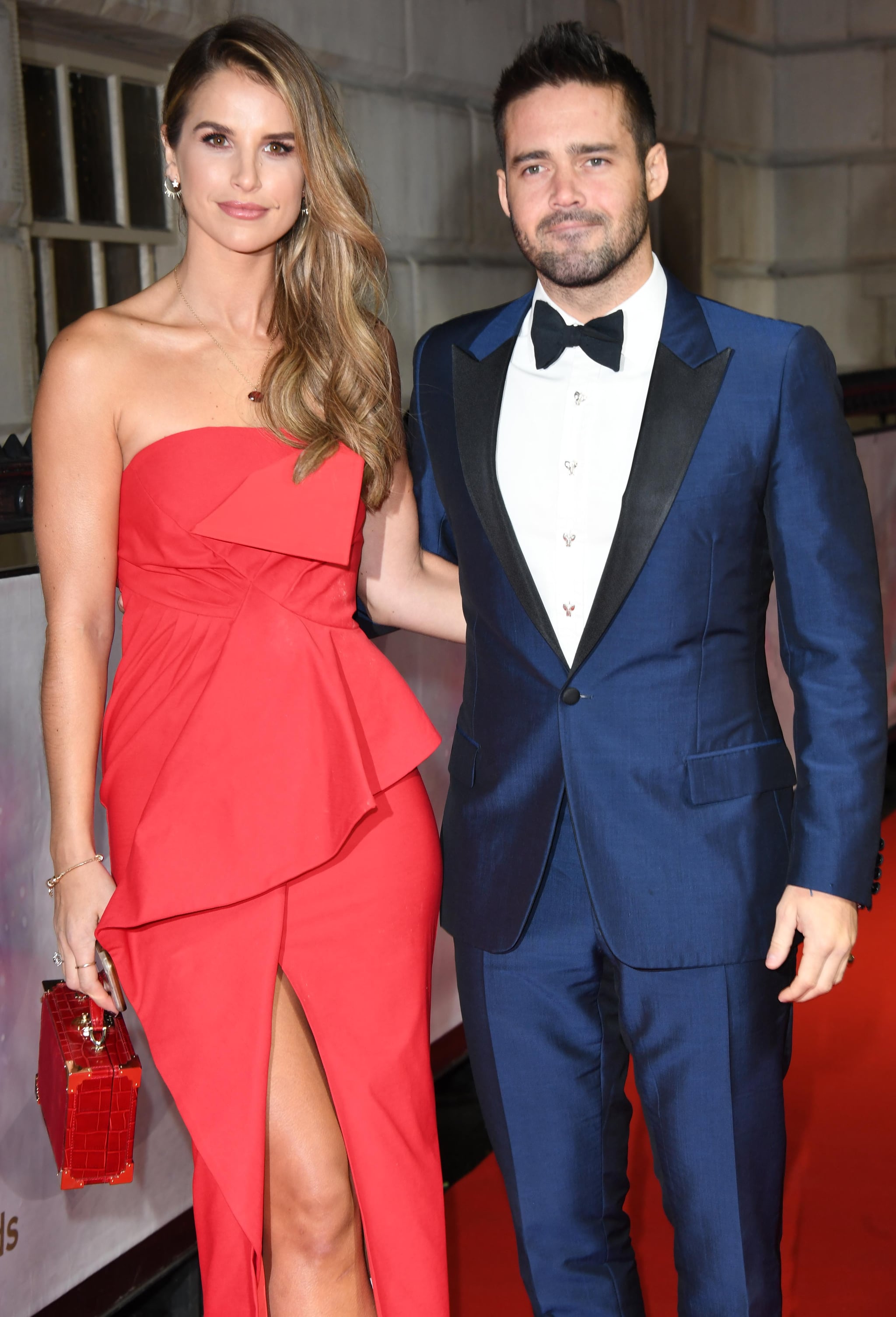 Congratulations are in order for Made in Chelsea star Spencer Matthews and his fiancée, Vogue Williams! The couple announced on March 18 that they are expecting a baby. The little bundle of joy is due in September.
The couple started dating in May 2017, and Spencer popped the question in February this year. Spencer told Hello magazine: "We simply couldn't be happier. I think we'll make great parents. We just can't wait to give all our love to this child." Vogue wrote, "I couldn't be more delighted to announce that we are expecting our first baby! Being with you @spencermatthews is the best thing that has ever happened to me, you are the dream ❤️👶❤️." She also shared that she had been experiencing some morning sickness but is now "feeling brilliant." Judging by her Instagram, Vogue will be sharing all her workouts leading up to the birth of their baby. Shortly after the announcement, she was back to her regular programming, sharing a video of her leg exercises.