Photos of Adele, Leona Lewis, Lauren Conrad, Whitney Port, Miley Cyrus, Paula Abdul, Jennifer Hudson at VH1 Divas Live
Adele and Leona Join American Divas in NYC For VH1
The first ladies of the music industry came together for VH1 Divas at Brooklyn Academy of Music in New York yesterday. Leona Lewis and Adele flew the flag for us Brits, and were joined by Whitney Port and Lauren Conrad: are you more excited for the return of The Hills or The City? Sheryl Crow and Miley Cyrus also posed in the arrivals hall, before performing together on stage. Also walking the red carpet were Jordin Sparks, Martina McBride, India Irie, Liza Minnelli, Kathy Griffin, Toni Braxton and one of the few men, Corbin Bleu.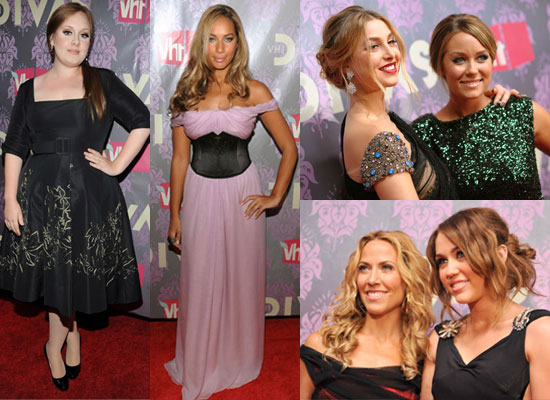 The show itself was full of duets, including Cindy Lauper and Leona Lewis, Jennifer Hudson and Stevie Wonder, and Kelly Clarkson and Melissa Etheridge. Host for the night Paula Abdul had fun dressing up as her replacement on American Idol Ellen DeGeneres, but added: "All kidding aside, nothing but love Ellen and I wish you the best of luck and congratulations on your new gig". My friends at theFABlife have even more backstage gossip.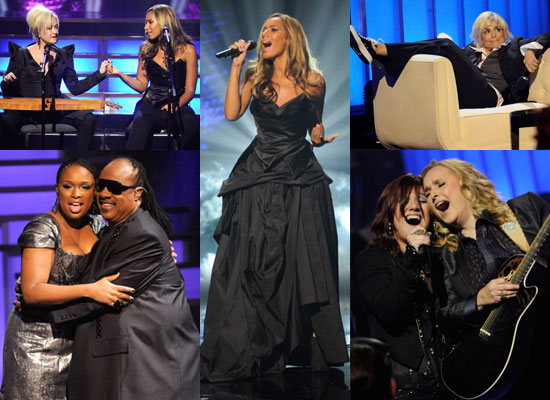 To see loads more pictures of the red carpet, show and after party, just read more.
Images include: Cindy Lauper, Leona Lewis, Miley Cyrus, Sheryl Crow, Paula Abdul, Jordin Sparks, Martina McBride, Kelly Clarkson, Adele, India Irie, Stevie Wonder, Jennifer Hudson, Liza Minnelli, Kathy Griffin, Corbin Bleu, Adele, Toni Braxton, Whitney Port, Lauren Conrad, Whitney Port, Melissa Etheridge