Hayley Williams Good Dye Young Hair: Where to Buy in the UK?
Hayley Williams's "Good Dye Young" Hair Brand Is Now Available in the UK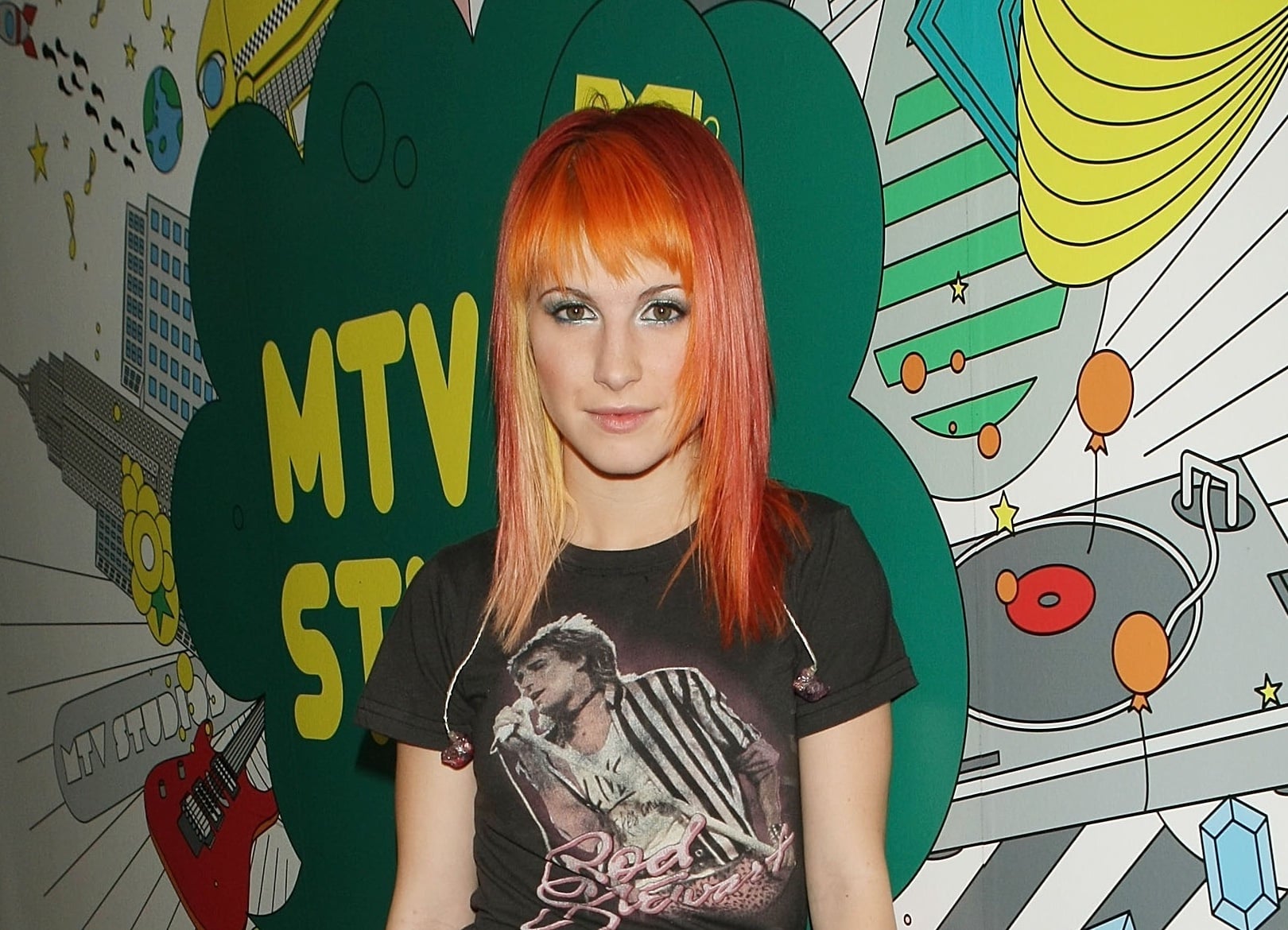 When it came to hair in the 2000s rock scene, no colour was more iconic than Hayley Williams's fiery copper hue. Pretty much every Paramore fan wanted it, but the exact mix of shades were a mystery, and back then, definitely not something you could successfully achieve at home. Fast forward to 2021, and our love of her vibrant orange hair is just as strong — especially since we found out that Williams's hair-care and -colour brand Good Dye Young is now available to buy in the UK.
Founded in 2016 by Williams and her longtime stylist Brian O'Connor, Good Dye Young provides vibrant, easy-to-use hair dye colours to make self-expression easier and more accessible. The brand offers semi-permanent hair colour in eight neon shades and five pastel shades, "I'm bored" temporary hair colour serum in five shades (which I really wish existed when I was going through my peak damaging colour phase in 2008), and even hair care like shampoo and conditioner and a biodegradable mixing bowl and brush.
Good Dye Young is now available to buy at Beauty Bay and couldn't be any easier to get your hands on. Though, unsurprisingly, the neon orange shade "Riot" — an ode to the band's second album and Williams' iconic 2007 hue — is currently sold out on the site. But fear not, there are plenty of other playful shades to choose from.