Sharon Chuter Pull Up For Change Beauty Interview
How to Hold Brands Accountable For Their Lack of Diversity, According to Sharon Chuter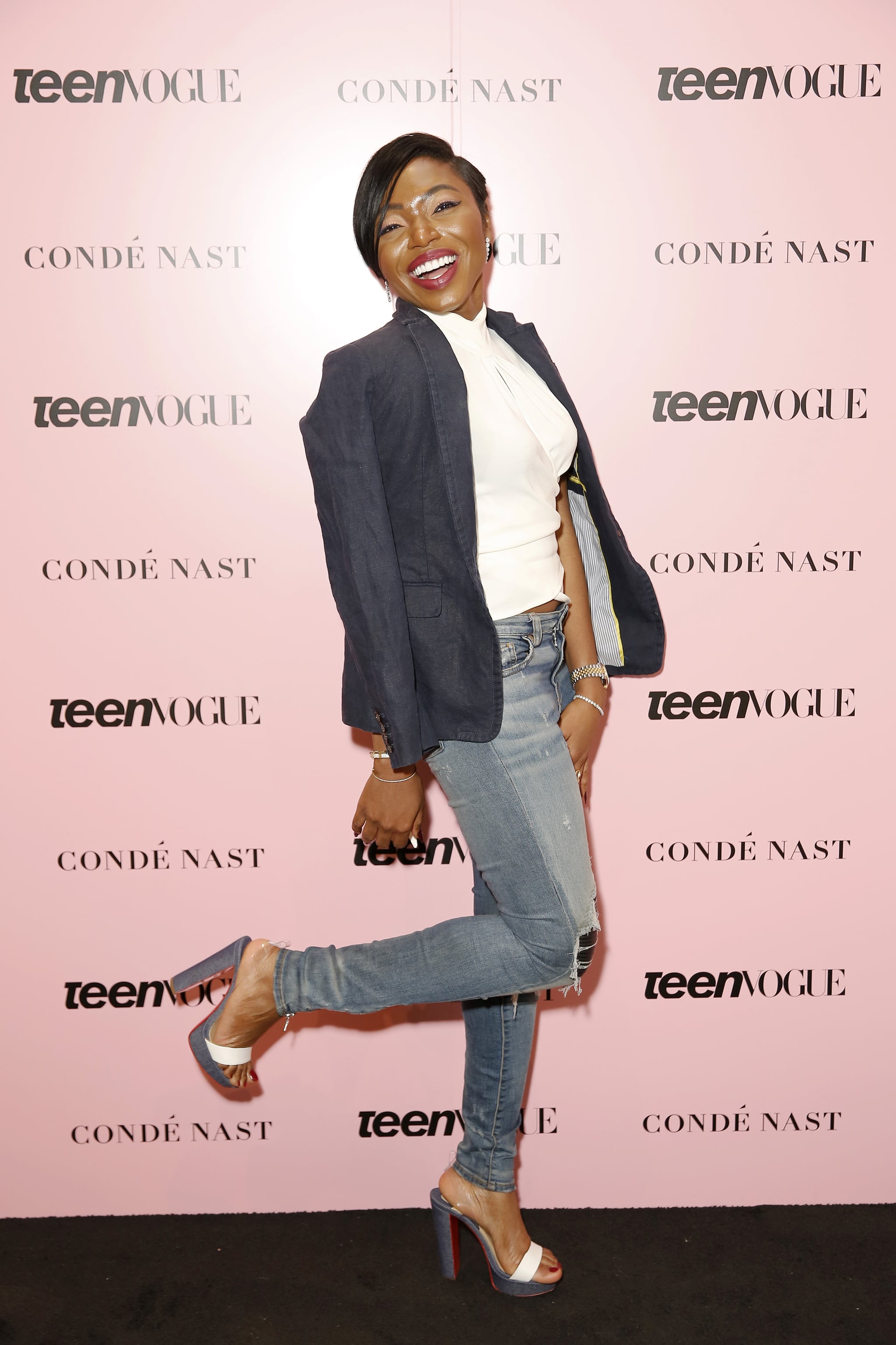 At the beginning of June, in response to an outpouring of beauty brands having voiced their support for the Black community following George Floyd's death, Uoma Beauty founder and CEO Sharon Chuter launched the Pull Up Or Shut Up Challenge. Her goal was to challenge brands to publicly disclose the number of Black employees working in their offices and headquarters as a way to call attention to the fact that far too many of these companies have claimed to be allies, though their hiring practices don't always reflect that.
According to Chuter, not only do Black people make up only eight percent of corporate roles in America and three percent of management roles but only four Black people in the US are CEOs of Fortune 500 companies. Since the percentage of Black college graduates in America is 10 percent, she explained that all brands should strive to hit that number when hiring. Within a few days of announcing the initiative, dozens of brands "pulled up" and shared their numbers via Instagram; over 30 brands have hit the 10 percent benchmark so far while many others admitted they have work to do and made promises to increase Black representation at the corporate level.
#pulluporshutup. We have work to do. pic.twitter.com/gtxPnz5occ

— Milk Makeup (@milkmakeup) June 4, 2020
While we do appreciate the transparency, it doesn't just stop at brands saying they'll do the work, which is why Chuter already has a plan for making sure these companies follow through on their efforts — the first point starts with us.
"There is a role that the consumers play in making sure that this doesn't just go away and end up being a two-week challenge," she told POPSUGAR. "It's an everyday challenge as far as opening your wallet and supporting the brands that are doing well and not supporting the brands that aren't doing well. Only through that are you going to mobilise them and encourage them to do better."
Chuter adds that continuing to shop at and support these brands even after they've revealed their shortcomings will only enable them even more. To help, she's working on a special software that will be available for consumers to download that shows all the brands that have pulled up so far. Upon visiting the websites of any of the brands that have taken part in the challenge, shoppers will receive a pop-up showing the respective company's stats, essentially serving as a gut check before they make a purchase. "It's a way to remind you of which brands are doing well, specifically when it comes to Black lives," she said.
"This is something that has to be sustained, and we're creating the infrastructure to make sure we sustain it and it just becomes part of everyday life."
Chuter is also trying to establish two set days out of the year in which brands will be able to follow-up and reveal whether or not they've made progress. She's hoping for one of the days to fall during Black History Month and the other to be set for later in the year. Additionally, she's working on a way for the Pull Up For Change organisation to routinely work with these brands and connect them to potential candidates via a platform for Black job seekers. The platform will feature job listings and connect Black talent to Black leaders who will then be able to establish mentor-mentee relationships with each other.
"We're going to continue to create solutions in terms of teaching people how to write [cover letters], how to dress for success, how to dress for interviews, and tips and tricks that some people in the Black community don't have access to," she said.
Chuter continued, explaining that it's up to all of us to make sure the movement doesn't end up being a temporary focus. "There are so many things we're working on to make sure that this is not just a one-off conversation," she said. "This is something that has to be sustained, and we're creating the infrastructure to make sure we sustain it and it just becomes part of everyday life."
Image Source: Getty / Rachel Murray