Roxanne Campbell's Evolution From Manicurist to Entrepreneur
Manicurist Roxanne Campbell on Working Her Way Up and Founding 2 Successful Businesses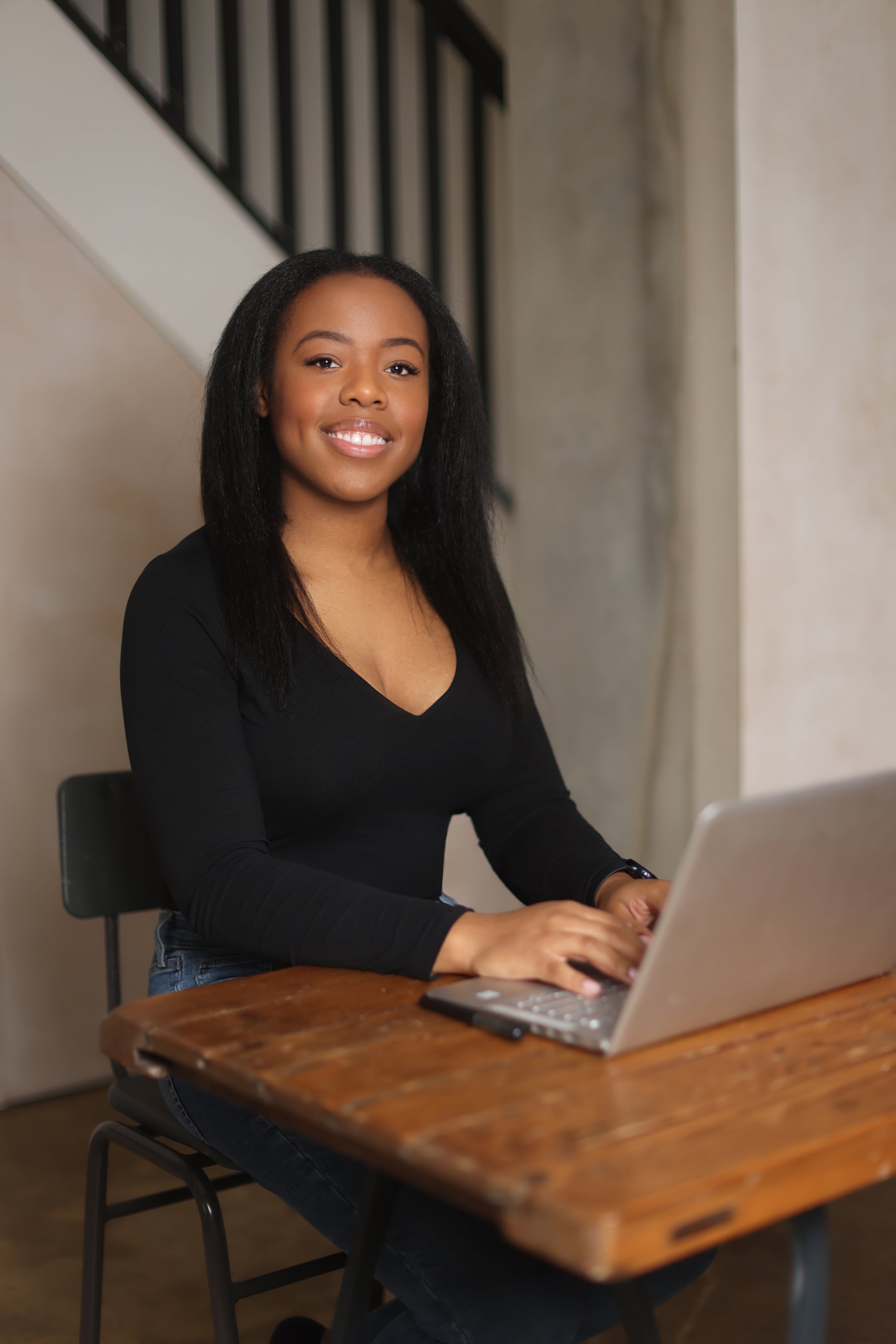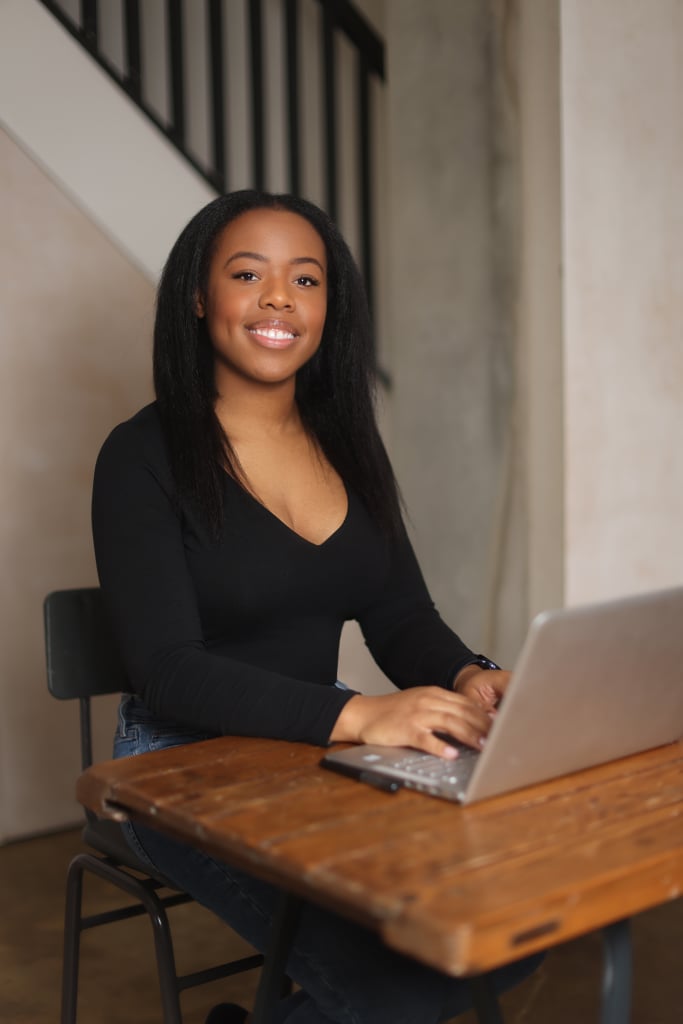 Too often, the best beauty stories go Untold, solely based on a person's skin colour, religion, gender expression, disability, or socioeconomic status. Here, we're passing the mic to some of the most ambitious and talented voices in the industry so they can share, in their own words, the remarkable story of how they came to be — and how they're using beauty to change the world for the better. Up next: Roxanne Campbell, multi-award-winning manicurist, nail expert, and founder of Roxanne Campbell Nail Lacquers and Revarnish London.
I've always had a love for beauty, which I guess is no surprise as I grew up with a mum who worked as a nail technician. She would constantly bring her tools and nail art kits home for me to practice on my cousins and aunties after school and on weekends. From the age of six, I was painting and creating designs on my own nails as I watched my mum's work training videos. From this, years later after a lot of practice, I was offered a job as a nail technician at New York Nail Company in High Street Kensington where my mum also worked. The salon looked after an enviable celebrity client list that included Halle Berry, who I was a massive fan of. From that moment on, I was completely hooked.
During my time at NYNC, I was exposed to their dedicated customer service to clients, which is something I continue to implement in my businesses now. My mum recognised my talent and encouraged me to take a course in nail technology at Ealing Broadway College, gaining a qualification in VTCT Nail Technology. I completed studies in manicures, pedicures, nail art, fibreglass nails, and acrylic nail extensions.
During my time working to improve my skills, I'd always had a big love for celebrity manicurist Sophy Robson, who was a real inspiration of mine growing up. I was incredibly fond of Sophy's work and always read up about her in the latest magazines. After becoming a qualified nail technician in 2006, I plucked up the courage to get in touch with Sophy and it paid off because she asked me to join her team — it was a total dream come true. Whilst working with her, one of my first celebrity clients was supermodel Jourdan Dunn. I was invited to do Jourdan's nails at her house, she was really welcoming and friendly. Sophy provided me with countless opportunities; from assisting her backstage at London Fashion Week in 2011 to working with top models and celebrities, including Alicia Keys, Adele, Dua Lipa, and Winnie Harlow.
The amazing experiences kept on coming after hard work and dedication because, in 2012, I was selected as one of five nail technicians in 2012's London Olympic Games.
My journey has been fun, exciting, and, at times, completely surreal; especially working with esteemed publications like Vogue, Elle, Tatler, Harper's Bazaar, and Marie Claire. I've also had the opportunity to gain experience with fashion campaigns including an Elle campaign with Dior, where I got to work with so many different people in various locations and see all of the latest fashion trends come to life before hitting the high street. Many of the people I got the pleasure of working with on film, TV, and music sets are now my long-term clients — one of them being Eve. I listened to her music growing up and now she's a regular client of mine, which is a total dreamlike moment for me.
The amazing experiences kept on coming after lots of hard work and dedication because, in 2012, I was selected as one of five nail technicians in 2012's London Olympic Games. We got the chance to create nail art looks for athletes in the Athlete's Village. We worked on approximately 2,000 athletes including gold medalists Rebecca Soni, Brigetta Barrett, Heather Watson, and Alia Atkinson — to name a few. I had to learn how to paint over 200 flags from around the world by hand using a fine brush; some athletes opting for a different flag on every nail. It was great to see my work on the TV and in newspapers; and even more surreal seeing my designs on athletes when they'd hold up their medals.
After working for various salons alongside doing these major events, I decided to go freelance and it was one of the best decisions. Over the years, I was awarded in the Manicure 2012 Nail Championships, Gel Manicure Nail Masters 2013, and Manicurist of the Year in 2013.
Throughout all of these opportunities, nail-care of the best quality was paramount to me. Offering clients cruelty-free nail polishes was always super important to me because many of us are looking for options that consider the environment, which I feel is the way forward within the nail industry. That's why, in 2016, I decided to create my own 100 percent cruelty-, formaldehyde-, toluene-, and camphor-free nail brand, Roxanne Campbell. My high-quality lacquer is made in the UK with 10 shades (plus a base and top coat) to choose from inspired by my passion for setting seasonal colour trends that uplift people's mood.
Between launching my brand and before the pandemic hit, I began doing business masterclasses for start-up entrepreneurs where I taught classes on branding and marketing. Each class ran for a month at a time and they were a huge success. I've since continued to teach them, even incorporating how to run a business during a pandemic.
It's great to recognise that the nail industry is changing and becoming much more inclusive, and for this, it will always continue to be a safe space for me.
I always remember my uncle saying, "Be patient, consistent, and never give up", which served me well during the pandemic in particular. Despite not having any work during lockdown, I knew that once restrictions had lifted I would be really busy again. As I'd always thought of myself as a mobile nail technician, I knew there was going to be a shift in people's wants, needs, and expectations when it came to nail appointments post-pandemic. Offering an expert experience at home seemed like the best way forward and the right time for me to bring Revarnish London to life. Revarnish London is a nail concierge service, offering direct access to a boutique team of London's most requested nail technicians in the comfort of your own home.
I'd thought up the idea of Revarnish London back in 2015, but I was waiting for the right opportunity to launch as it was my own personal brand. When normality was halted in 2020, it felt like the perfect time to go for it. I launched Revarnish London on my own in July 2020, right in the heart of the pandemic. Right off the bat, the response was phenomenal. My phone was ringing off the hook and there was a two-month-long waitlist for appointments. It couldn't have been a better start to the launch — me and the other nail technicians were kept on our toes!
When I was first starting out, I was genuinely one of a few Black nail technicians backstage at London Fashion Week and at other events I worked at. It's great to recognise that the nail industry is changing and becoming much more inclusive, and for this, it will always continue to be a safe space for me.
Image Source: Roxanne Campbell