Olivanna Skin Care Campaign Stars Yasmin and Amber Le Bon
Yasmin and Amber Le Bon Star in Olivanna London's New Dreamy Skin-Care Campaign
As POPSUGAR editors, we independently select and write about stuff we love and think you'll like too. If you buy a product we have recommended, we may receive affiliate commission, which in turn supports our work.
Olivanna London launched quietly last year during lockdown whilst we were all bingeing Bake Off reruns and worrying over 1,000-piece puzzles. This month, however, founder Janine Summers wanted to reintroduce the brand in a way that was as sentimental and special as the brand itself — with a beautiful ad campaign featuring British supermodel Yasmin Le Bon and her daughter Amber.
Made in the UK, Olivanna is a luxury natural skin-care brand that focuses on creating high-quality, clinically tested formulas that deliver visible results. The initial launch is made up of five products, all housed in glass jars and bottles that are serene shades of Wedgwood blue. There's the Bakuchiol Miracle Night Serum, Intense Repair Night Cream, and Bakuchiol Restoring Eye Cream, as well as the Hyaluronic Firming Day Moisturiser and Rosewater & Chamomile Cream Cleanser.
Image Source: Olivanna
"I've always had a passion for skin care," Summers told POPSUGAR. "There are so many fantastic skin-care brands on the market. Over the years, I've experimented with many, always preferring more natural options and wanting to see visible results as my skin changed due to age, lifestyle, and environment."
When Summers set out to develop the brand, she didn't have to go far for inspiration. "My daughters started to take an interest in my skin-care regimen a few years ago, and I began to think about the products I'd like them to try when the time came," she explained. "Inevitably, I found myself leaning toward high street brands and those typically found in French pharmacies. These are brands that are great, but I felt something a little more "luxury" was missing — something that not only spanned generations, but which held high-performance, scientific, natural ingredients at its core."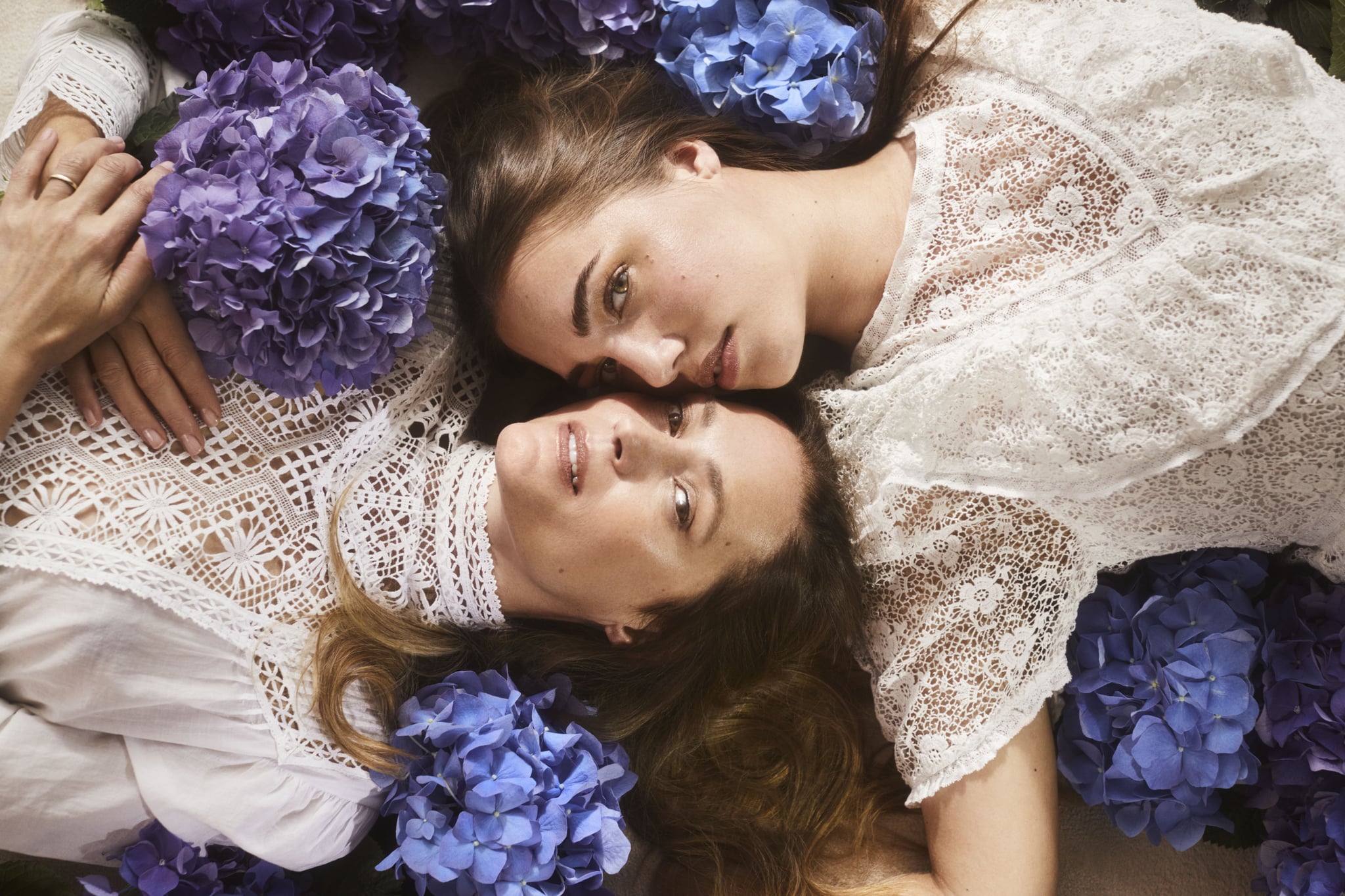 Image Source: Olivanna
Summers thus created Olivanna with herself and her daughters in mind (the name even comes from a combination of their names, Olivia and Hanna), developing natural skin-care products that can be enjoyed by any woman of any age. "It's a brand that can be shared between women, whether you want to gift a friend, auntie, sister, yourself . . . I want it to feel really special from every aspect including the packaging, how we source the ingredients, to how you receive it at home," she explained.
Summers also wanted the formulas to be effective. The star products in the range include the Bakuchiol Miracle Night Serum and Intense Repair Night Cream, both of which contain gold-standard skin-care ingredients, albeit derived from natural sources. There's bakuchiol, a plant-based ingredient that helps even out skin tone and improve elasticity (why it's sometimes referred to as a "natural alternative to retinol", as retinol has similar effects, although the two ingredients work in different ways), hyaluronic acid, ceramides, and squalane. These ingredients are combined with a range of natural oils and butters that not only coddle your skin, but make the products a pleasure to use. When it comes to Summers's daughters, their favourite product in the collection is the Rosewater & Chamomile Cream Cleanser in particular. "I'm happy that they can not only use my own Olivanna products safely, but that there is an exciting new Olivanna range launching specifically for girls and young women in 2022," she said.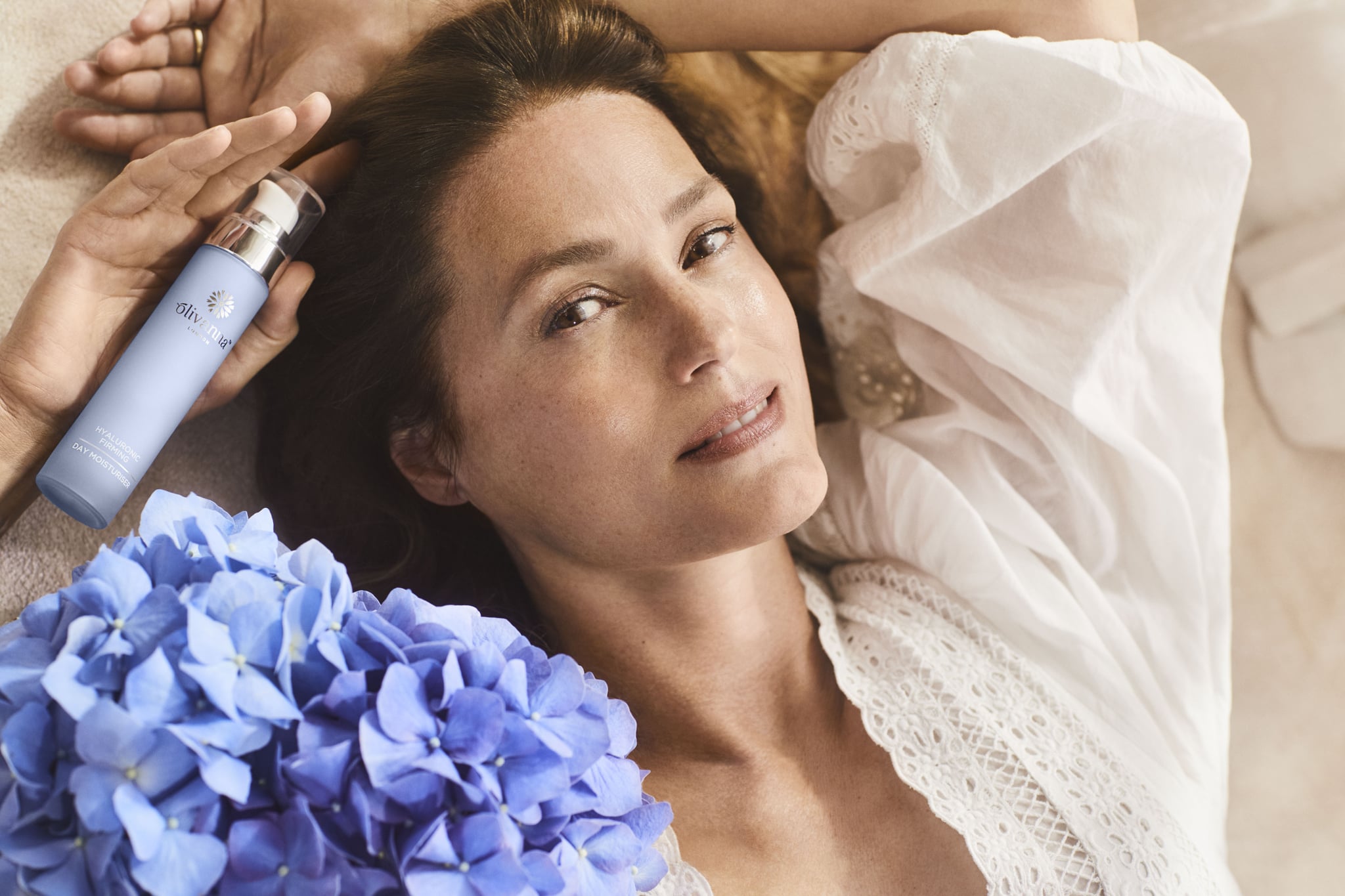 Image Source: Olivanna
Now that the UK is out of lockdown and a majority of the nation has opened back up, Summers wanted to celebrate the brand with an ad campaign, and who better to represent a brand inspired by mother/daughter relationships than a mother/daughter modelling duo. "Yasmin and Amber were chosen as the faces of Olivanna as they represent our brand ethos of skin care for all generations; they are both strong, iconic British women, with a unique sense of style," Summers said. "Their relationship as well as the energy and chemistry between them as mother and daughter is truly special, and this comes across beautifully in the campaign."
Keep reading to see more images from the gorgeous campaign — and to shop the entire Olivanna range.